If you've been on the lookout for a tower defense-style Roblox game with a cute theme, then look no further than Flavor Frenzy! Prepare your defense team of flavorful bears and defend your base against a rowing assortment of food-themed enemies. Can you defeat more enemies than your friends and work your way to the very top of the leaderboards?
Flavor Frenzy codes tend to reward you with free Sugar Lumps. Sugar Lumps are the game's main currency, which you can spend on New Bears and Skin Platters. Bears have different attacks to help your base, while Skin Platters reward you with a random skin to customize your avatar. If you love Roblox tower defense experiences, you should also check out Geometry Defense Codes.
All Flavor Frenzy Codes List
Flavor Frenzy Codes (Working)
These are all the working Flavor Frenzy codes.
REALMOFDREAMS—Redeem for Sugar Lumps (New)

CODE—Redeem for 20 Sugar Lumps
FREE—Redeem for 50 Sugar Lumps
Flavor Frenzy Codes (Expired)
These are expired codes for Flavor Frenzy.
SKINCONTEST2—This code has expired.
TWOMILLION—This code has expired.
PRESENT—This code has expired.
TRICKORTREAT—This code has expired.
ONEMILLION—This code has expired.
STORYMODE—This code has expired.
DOUBLEBEAR—This code has expired.

THOUSANDLIKES—This code has expired.
Related: Final Tower Defense Codes
How to redeem codes in Flavor Frenzy
Follow the instructions below to redeem codes in Flavor Frenzy.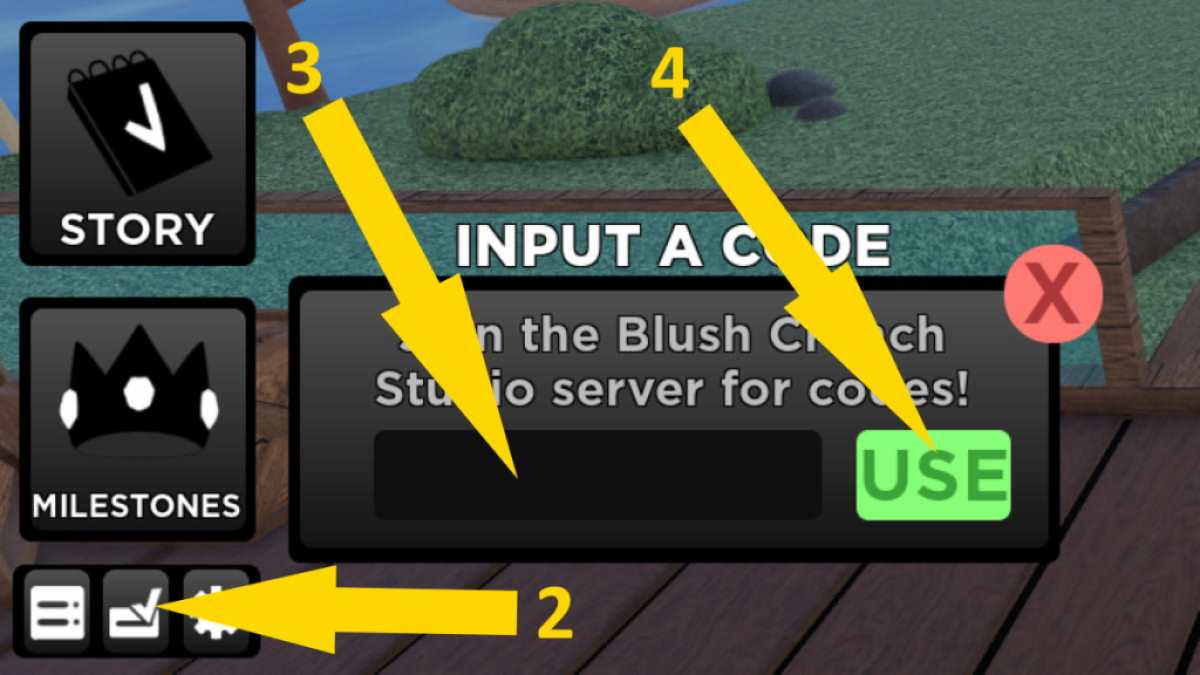 Launch Flavor Frenzy on Roblox.
Press the tick button on the left of the screen.
In the pop-up text box, under where it says Input A Code, do so as it appears above.
Press the green USE button to claim your reward!
How can you get more Flavor Frenzy codes?
There are several good places to look for more Flavor Frenzy codes and other information. Start out by becoming a member of the Blush Crunch Studio Roblox Group, the developers of the game. You can also subscribe to Qwel's Channel YouTube Channel and become a member of the Blush-Crunch Discord Server, where you can gain access to channels including Information and Announcements.
Why are my Flavor Frenzy codes not working?
Flavor Frenzy codes can be very fickle! You only need to make one small error, such as mistaking a number for a letter, and a code will come up as invalid. This is why we suggest you always cut and paste your Roblox codes directly from Pro Game Guides when possible. If a code still doesn't work, let us know in the comments below because it has probably expired. Then check back soon, as we'll do our best to replace it with fresh new ones!
How to defend your base in Flavor Frenzy
If you want to win levels in Flavor Frenzy, you're going to need to manage your gummies well. There are 25 waves to defeat, with each map having its own quirks, but placement position is always important. The most important aspect early on is range. Make sure you're placing your bears in positions where they cover the whole of one lane, and preferably two. And spread them out a little, so fast enemies, or those with a lot of health will be picked off later down the line. Once you are happy with your first five or six placements, consider upgrading them rather than placing more bears. Upgrading increases damage and cooldown, as well as range, allowing each bear to get more shots in.
What is Flavor Frenzy?
Flavor Frenzy is a tower defense-style Roblox experience where you defend cute environments with cute creatures, but the action is just as intense as any other tower defense game. Place your defenders, then upgrade them as the challenge rises. Team up with friends and strangers or play solo, upgrading your bears in the store to take on tougher levels with bigger rewards.
If you're looking for codes for other games, we have a ton of them in our Roblox Game Codes post! You can also get a bunch of free stuff via our Roblox Promo Codes page. And in the meantime, take a look at the latest news to stay up-to-date on all things entertainment.