The Gucci Garden interactive exhibit on Roblox hosts a catalog of limited items that are only available at certain times of day. This fact, along with zero free items, prompted a flood of downvotes on the Gucci experience's page. It looks like the creators of the event turned heel with the Gucci Denim Wide Brim Hat item, now available for free through May 31, 2021.
Users must search for the Gucci Denim Wide Brim Hat within the exhibit, but it isn't a difficult scavenger hunt. The hat is located located within the Bathroom, which is just one of many rooms that users will stumble through within the exhibit. All rooms generate at random, but everyone is bound to reach the Bathroom at some point.
Related: Roblox Gucci Garden virtual exhibit opens for two weeks, limited-time items on sale now
One inside the bathroom, open all of the stalls. With all stalls opened, stand in front of the stall with the Gucci eye logo painted on the wall (it was the second stall from the left for us). Then turn around and look in the mirror. While looking at the mirror, there should be a button that users can interact with located to the right of the eye reflection. Click that interactive button to redeem the Gucci Denim Wide Brim Hat for free.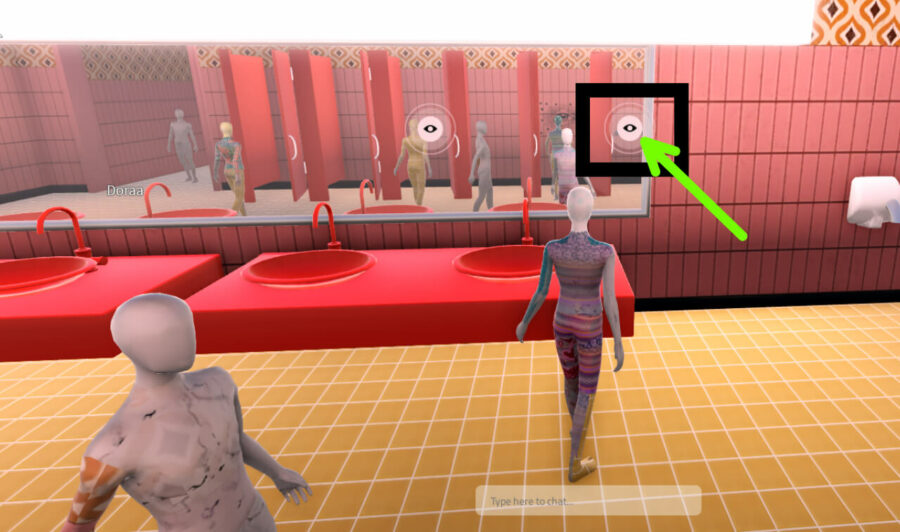 Upon redemption, users will receive the Gucci Denim Wide Brim Hat in their Avatar Inventory and it will remain there permanently. Users will also receive a game badge for finding this secret item.
The Gucci Garden exhibit and the Gucci Denim Wide Brim Hat are only available until May 31, 2021. After May 31, users will most likely be restricted from redeeming this free Avatar item.
Looking for free Roblox rewards? We've got you covered with our list of Roblox Game Codes and our Roblox Promo Codes post.