I'm always looking for new Roblox tower defense games that offer something new, and Ohio Tower Defense certainly does that! The theme is all over the place, with units ranging from cute animals to microwave men, but the important thing is it's still a lot of fun while being daftly different from its competitors.
The Ohio Tower Defense codes you can find below can give you free Stars and Diamonds, which are the game's main currencies. You can spend these currencies in the in-game store to pick up stronger units, allowing you to tackle tougher levels. If you love offbeat tower defense-style Roblox experiences, I can also recommend Funny Tower Defense Codes.
All Ohio Tower Defense Codes List
Ohio Tower Defense Codes (Working)
tysmforplaying—Redeem for 500 Stars and 25 Diamonds
Ohio Tower Defense Codes (Expired)
There are no expired codes for Ohio Tower Defense
Related: Goofy Tower Defense
How to redeem codes in Ohio Tower Defense
Follow the instructions below to redeem codes in Ohio Tower Defense.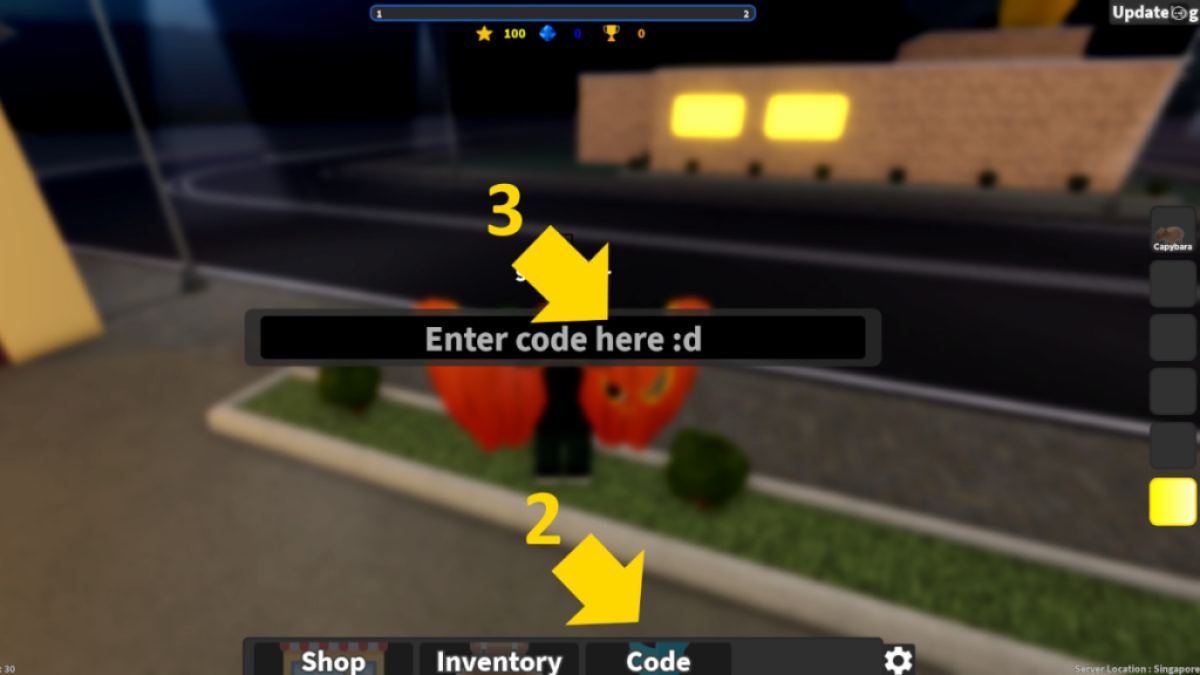 Launch Ohio Tower Defense on Roblox.
Press the Code button at the bottom of the screen.
In the text box saying Enter code here, do so as it appears above.
Press [enter] on your keyboard to claim your reward!
How can you get more Ohio Tower Defense codes?
If you're searching for more Ohio Tower Defense codes, a great place to begin is the Good Good Games Roblox Group, owned by the game's developer. But the single best source I've found for information is the official Ohio Tower Defense Discord Server, which has sections covering game updates and notices, as well as chat channels.
Why are my Ohio Tower Defense codes not working?
If you think one of our Ohio Tower Defense codes may be broken, there are a few things you can try. We do check all our codes regularly, so the most common issue I find is the classic typo. To avoid this happening, try to cut and paste the code into Roblox from here. If that doesn't fix the code, or if it says it has expired, it has likely been removed from the game. Let us know so we can update the guide, then check back here soon for new codes!
Other ways to get free rewards in Ohio Tower Defense
The most effective way to maximize your free rewards in Ohio Tower Defense is to log in every day. Simply by logging in, you'll get 100 free Stars, even if you don't stay and play! You should also join the Roblox group and follow the game's creator linked there (linked above), as this will also get you an exclusive free tower.
What is Ohio Tower Defense?
Ohio Tower Defense is a goofy Ohio-themed tower defense game in which you place units from cute Capybaras to. The more waves you clear, the more rewards you'll claim, spending them on new units to increase your firepower. Some units are level-locked, so you have to progress through tougher tiers to make them available.
If you're looking for codes for other games, we have a ton of them in our Roblox Game Codes post! You can also get a bunch of free stuff via our Roblox Promo Codes page. And in the meantime, take a look at the latest news to stay up-to-date on all things entertainment.