Summons is how you beat the Bizarre out of your opponents in Project Menacing. This game is inspired by one of the longest-running Anime of all time, Jojo's Bizarre Adventures. Build and create your ultimate summon as you beat your way through the town and take on other players you will encounter on your adventures! Your inner spirit needs to be strong because this is a wild ride!
To level up in any way in this game, you will need Cash! Summons, cosmetics, and even strength stats are upgraded through this Cash currency every time you complete a mission or defeat another player. Claim these codes below to help you with every battle encounter!
Your favorite anime exists in Roblox now, and the developers are giving you the chance to relive some of the most popular franchises around. Check out these Roblox games with the codes to help you get to that second transformation faster! Roblox Anime Dimensions Codes, Roblox Anime Journey Codes, Roblox Anime Wrecking Simulator Codes, Roblox Anime Clone Tycoon Codes, and Roblox Anime Lifting Simulator Codes.
All Project Menacing Codes List
Updated May 3, 2023

No new code.
Project Menacing Codes (Working)
45KLIKES—Redeem for Yen (New)
Project Menacing Codes (Expired)
TYFOR40KLIKES—Redeem for Cash in-game
Christmas2022!!—Redeem for Cash in-game
30KLIKES—Redeem for Cash in-game
DATARESET—Redeem for free rewards
20KLIKES—Redeem for Cash
5KLIKES!—Redeem for Cash

7.5KVISITSMAN!!—Redeem for Cash
1MVISITS!—Redeem for Cash
SorryforShutdown—Redeem for Cash
claimcode/100KVisits—Redeem for Cash
claimcode/1KLikes—Redeem for Cash
claimcode/RELEASE—Redeem for Cash
Project Menacing FAQ, Answered
All your Project Menacing codes questions are answered here.
How to Redeem Project Menacing Codes
It's easy to redeem codes for free rewards in Project Menacing. To do so, follow the instructions below.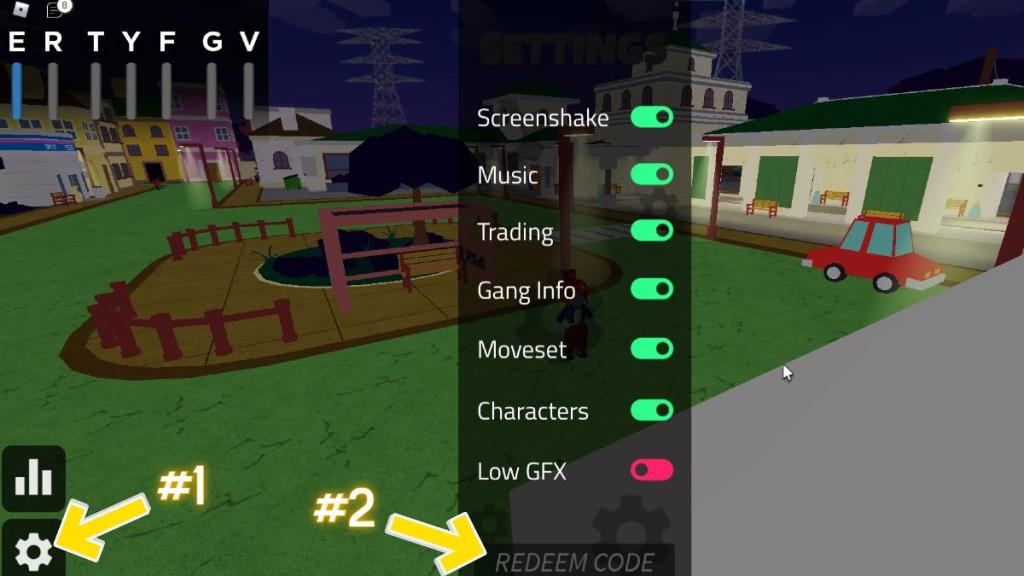 In the game, press the Gear button in the bottom-left corner of the screen.
In the 'Redeem Code' box, enter the code exactly as it appears in the list above.
Press 'Enter' on your keyboard to submit the code and claim your reward! Note: This game does not notify you if the code was successful. It only notifies you if the code was unsuccessful.
How to get more Project Menacing Codes
To get the latest codes for Project Menacing, follow the developer Bad Games. You can follow them on their Bad Games Discord Server. Alternatively, you can always follow us here at Pro Game Guides, where we always have the latest in all the codes you need from your favorite Roblox titles.
Why aren't my Project Menacing codes working?
Your Project Menacing codes could not be working because of the following reasons. You could be typing the code into the text box incorrectly. Make sure that when you type out the code, all the spelling and grammar are correct and that you add the punctuation. Codes across all Roblox games can expire within hours, so make sure you check back often and claim the codes as quickly as possible.
What is a Project Menacing game?
A Project Menacing game is a fighting game based in a town. You start with no Stand, a summons to help you fight in the game. The more you fight, the more you will level up and get a Stand. Once you have your summon, you can start battling other players and become stronger and make your summons stronger too. Each mission you finish will reward you with Cash so you can upgrade your summons.
You can also get more free codes to help you in all your Roblox adventures by going to the Roblox Promo Codes page. We have you covered when it comes to all things Roblox and Roblox Anime!