A brand new FPS game in Roblox launched just yesterday and boy, is it fun! It's called Room 2 from Roblox creators Noahh and Canyon, and the game has already hit over 100,000 visits. That's pretty impressive for just two days, and the numbers are growing by the hour.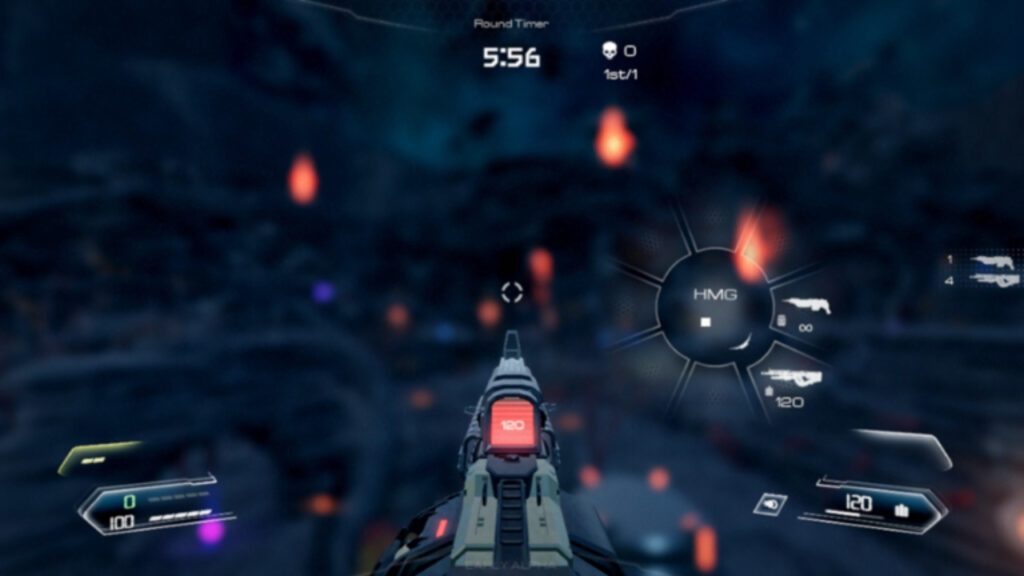 One look at the game is clear that Room 2 was inspired by classic games like Doom and Wolfenstein. Room 2 borrows those speedy moving mechanics and already includes lots of destructive weapons available to pick up during matches. There are rocket launchers, machine guns, ray guns, you name it! The game launched in Open Beta, so players can only compete in multiplayer modes like Team Deathmatch right now.
A Room 2 campaign is also set to come out next year. The alien-like arena is already fun to compete in, and I imagine even more maps will be available after the campaign launches. There isn't a date set for the campaign yet, but expect it to release sometime in 2021.
Just 3 more days until Room 2 releases for free on PC. Be sure to grab the early supporter pack for 220 Robux and get these two killer classic weapon skins before they're gone! pic.twitter.com/tiPOsMYvA9

— CanyonJack (@jack_canyon) November 27, 2020
A supporter pack is already available for purchase. The supporter pack includes two classic weapon skins: Ol' Painless and The Dakota. The supporter pack costs 220 Robux and is only available for a limited time. So act fast if you want these weapon skins!
Don't expect Room 2 to be flawless out of the gate, as the developers said there will be some issues that need fixing. When the game leaves open testing, more features will be added like consistent XP levelling. Regardless, what you can play is a great taste of what's to come.
---
Have you played Room 2 yet? Let us know what you think of it in the comments below! In the meantime, check out our list of the Best Roblox FPS Games in 2020 for even more awesome FPS titles.