Smash everything in sight!! Roblox Smash Legends allows you to unleash all your pent-up anger on absolutely anything. The world is entirely breakable, and you can smash everything down with the power of the hammer you wield. Each open-world area you unlock is just another excuse to smash through some more. Get bigger and better hammers as you test your strength by taking on other players and proving that you are worthy to wield that hammer!
To unlock anything in this game, you will need coins and golden hammers. We have made this list of Roblox Smash Legend Codes to claim the strength boosts and extra coins so that you can quickly progress through the start of the game. We have you covered here at Pro Game Guides!
We have the latest codes for all your needs. Try these codes out for more heavy-hitting action that will leave you wanting to smash your way through other Roblox titles. Roblox Smashing Simulator X Codes, Roblox Smashing Simulator Codes, Roblox Mech Smash Anime Fighting Simulator Codes, Roblox Pumpkin Smashing Simulator Codes, and Roblox Shonen Smash Codes.
All Roblox Smash Legends Codes
Updated June 21, 2022

Updated this page with new info. All the latest codes are right here.
Roblox Smash Legends Codes (Working)
GLOBAL—Claim for Boost
GamingWithKev—Claim for Swing and Speed Boost
SMASH!—Claim for 250 Strength, 500 Coins, and 100 Gold Hammers
BOOST—Claim for Strength and Coin Boost
Roblox Smash Legends Codes (Expired)
There are currently no expired codes.
Roblox Smash Legends FAQ
We answer all your questions for Roblox Smash Legends.
How to redeem Roblox Smash Legends Codes
Follow our guide to claim your Roblox Smash Legends codes.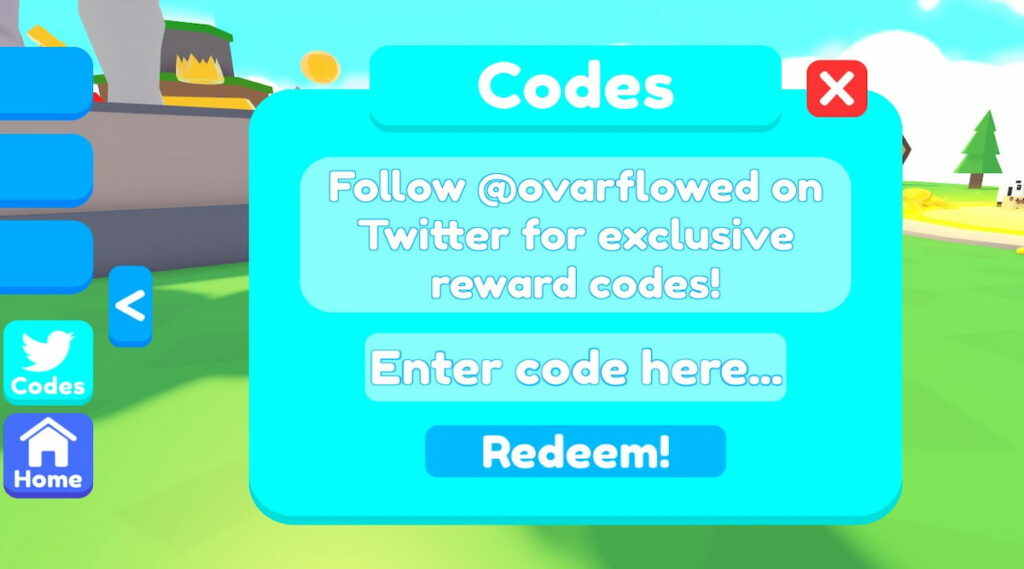 Launch the game.
Click the Twitter bird icon on the left of the screen.
Type in the text box that says Enter code here.
Redeem the code by pressing Redeem.
How to get more Roblox Smash Legends Codes
To get the latest in your Roblox Smash Legends Codes, follow the developer smallfry on Twitter @ovarflowed. We here at Pro Game Guides will keep you updated with the latest codes, so mark this page and revisit us soon!
Why aren't my Roblox Smash Legends codes working?
When typing a code into the redeem box, a few things can go wrong and are easily fixable. Always remember to type the codes into the box correctly and ensure that both your spelling and grammar are correct. Codes are time-sensitive, and they can expire. Usually, the developer will say how long the codes last but check in with us to see if the codes you want to use are expired or not.
What is a Roblox Smash Legends game?
The more you destroy and smash, the stronger you will become. More smashes mean you can unlock new areas and regions to explore and take your pets with you. These pets will aid you in your journey and give you more power to smash down anything. You can also compete in PVP events and prove that you are the strongest.
You can also get more free codes to help you in all your Roblox adventures by going to the Roblox Promo Codes page. We have you covered when it comes to all things Roblox and Roblox Anime!