Updated: September 1, 2023
We checked for the latest codes!
Channel your inner Hulk and throw objects at other objects to earn coins in Smashing Simulator X! In this Roblox game, you throw various things at other things to smash them into a million pieces while coins and XP rain from above. Use these coins to buy new stronger objects to throw, pets to increase the damage you cause, and the coins you gain. Coins also unlock new zones where you can get more coins for each object obliterated.
Use our Smashing Simulator X codes to acquire boosts and cores that will make your time in the game incredibly fun. Boosts can double the damage you do to objects in the game, allowing you to wipe out their HP in one fell swoop, meaning more coins faster! You can also get cores to evolve your pets and make them powerful!
Love playing Roblox simulator games? Why not check out these other games we have codes for, Roblox Destruction Simulator, Roblox Anime Destruction Simulator, Roblox Train Destruction Simulator, Roblox Demoville Demolition Simulator, and Roblox Anime Wrecking Simulator, so that you can get free goodies!
All Smashing Simulator X Codes List
Working Smashing Simulator X Codes (Active)
Nuke—Redeem for a Boost (New)
Awesome—Redeem for a Double Damage Boost
CoreCode2—Redeem for 8 Cores
CoreCode—Redeem for 8 Cores
BoostCode3—Redeem for a Boost
Expired Smashing Simulator X Codes
Smashing Simulator X Frequently Asked Questions
How to redeem Smashing Simulator X codes
It's easy to redeem codes for free rewards in Smashing Simulator X. To do so, follow the instructions below.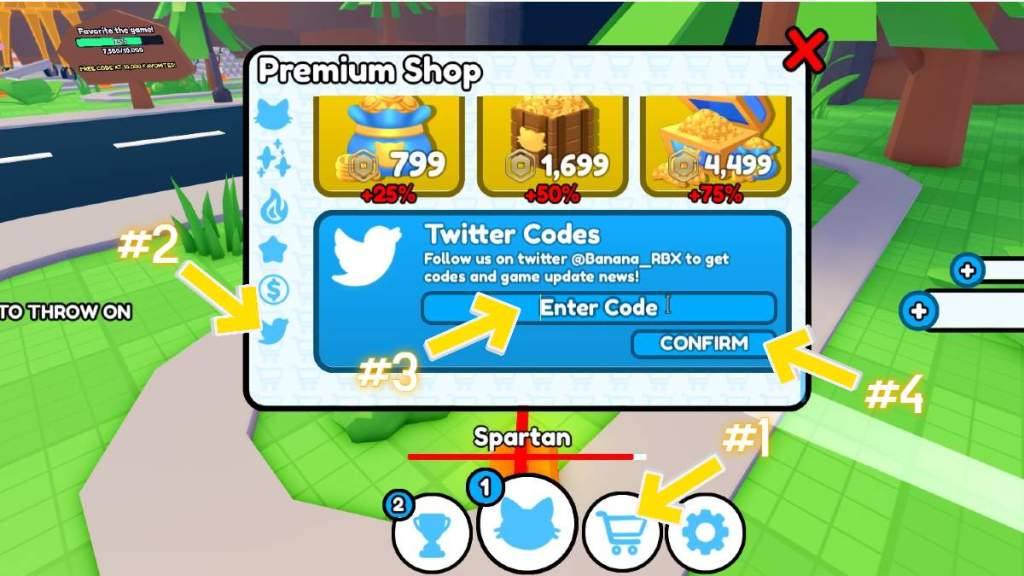 In the game, press the Shopping Cart icon on the bottom of the screen.
Press the Twitter icon in the window or scroll down to the bottom.
In the 'Enter Code' box, enter the code exactly as it appears in the list above.
Press the Confirm button to claim your reward!
How to find more Smashing Simulator X codes
To find more codes for Smashing Simulator X, bookmark this page by pressing CTRL + D and keep returning for the latest updates.
Another way to get codes is following Smashing Simulator X social media channels. Following Banana Studios on Twitter, join the Banana Studios Discord channel, or join the Banana Studios Simulators Roblox Group.
Why aren't my Smashing Simulator X codes working?
If your Smashing Simulator X codes aren't working, make sure you're typing in the code exactly how it is above, this includes the numbers, or the code will not work in-game.
Codes sometimes have a very short lifespan, so if a code no longer works and it's in our working section, please let us know so we can move it to the expired section.
What are Smashing Simulator X codes?
Smashing Simulator X codes are given out by the developer Banana Studios so you can have a great time throwing objects at everything in sight. These codes can give you free boosts that can double the damage of your thrown attacks, allowing you to earn coins faster to buy new things.
What is Smashing Simulator X?
Smashing Simulator X is all about throwing objects at other objects while watching their health bars go down and destroyed. You will gain coins and XP for everything you break, which you then use to purchase stronger objects to throw at things and pets that can multiply the damage you do and the coins you earn by a lot.
Unlock new areas by spending coins to find objects with higher HP, but more coins are earned when destroyed! Can you make it on the leaderboard of who collects the most coins?
If you're looking for codes for other games, we have a ton of them in our Roblox Game Codes post! You can also get a bunch of free stuff via our Roblox Promo Codes page.