We all knew that all creatures have massive inner strength, as well as being cute adorable things you just want to hug! Well, Strong Pet Simulator uses the strength of pets to earn you energy by delivering packages that you use to give them more power by exercising! It's a perfect synergy. The heavy objects your pet can lift, the more energy you get!
If you want your pets to be as strong as possible, then use our codes for a helping hand. Using them, you'll instant tokens and get limited-time boosts to increase multiple aspects of your character, from luck, egg boosts, energy boosts, and more! The stronger your pet is, the more areas and worlds can be unlocked, and the more pets you can hatch.
Check out these other pet games on Roblox, such as Collect All Pets, Roblox Pet Simulator X, Roblox Pet Evolution, Roblox Pet Fighting Simulator, and Roblox Adopt Pets, we have code lists so you can get free rewards!
All Strong Pet Simulator Codes List
Updated June 15
Updated page, checked working codes, and looked for more!
Strong Pet Simulator Codes (Working)
Here's a look at all the working Strong Pet Simulator codes.
10MVISITS—Redeem for a 4 Hour Tokens Boost, 1 Hour Lucky Boost, 1 Hour Eggs Boost (New)
EASTER—Redeem for a 3-hour Tokens Boost and 30 Minute Egg Boost (New)
9MVISITS—Redeem for several Boosts
7MVISITS—Redeem for several Boosts
5MVISITS—Redeem for 1m Tokens and an Ultra Energy Boost
3MVISITS—Redeem for 500k Tokens

ULTRALIKECODE1—Redeem for a 30-minute Boost
TRIPLELIKESCODE—Redeem for a 30-minute Boost
TRAININGCODE1—Redeem for a 30-minute Boost
500KVISITS—Redeem for a 20-minute Boost
2500LIKES—Redeem for Ultra Lucky Boost and 10k Tokens
1KLIKES—Redeem for 10k Tokens
Release—Redeem for 250 Energy
Strong Pet Simulator Codes (Expired)
These Strong Pet Simulator codes are no longer valid.
No expired Strong Pet Simulator codes yet!
How to redeem Strong Pet Simulator codes
It's easy to redeem codes for free rewards in Strong Pet Simulator. To do so, follow the instructions below.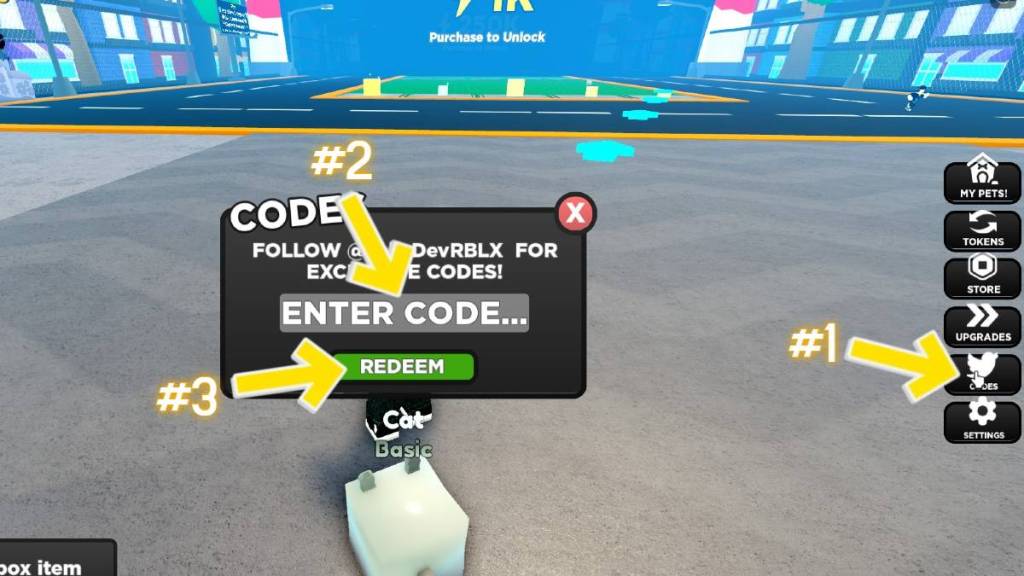 In the game, click the Twitter/Codes icon on the right side of the screen.
In the 'Enter Code...' box, enter the code exactly as it appears in the list above.
Press the green Redeem button to claim your reward!
What are Strong Pet Simulator codes?
Strong Pet Simulator codes will give you an advantage when playing the game, as you can redeem these for limited-time boosts for Tokens and eggs. You can also, on occasion, get instant Tokens!
How to get more Strong Pet Simulator codes
One of the best ways to get more Strong Pet Simulator codes is to follow this page, bookmark it by pressing CTRL + D, and often return for the newest codes.
Another method to get Strong Pet Simulator codes is to follow doBIG on Twitter and join the Impulsive Heroe's Discord server.
What is Strong Pet Simulator?
Pet Simulator is about making your adorable cute pets as strong as possible. Your pets will deliver objects to earn you a currency called energy that you exercise to give them more power! Use this energy to unlock new areas and worlds and hatch new pets with even more power!
If you're looking for codes for other games, we have a ton of them in our Roblox Game Codes post! You can also get some free stuff via our Roblox Promo Codes page.