Quick! You're under attack! Vector Fission is a Roblox tower defense game where you place ever stronger defenders along the path to your tower to fend off ever increasingly strong attackers. Hire a large array of troops, including assassins, hunters, and magicians, as you level up and try to become the strongest defender Roblox has ever seen!
Vector Fission codes can give you free rewards, including experience points and Omni Contracts. Experience points help to level up your character, giving you more cash rewards as you take down enemies attacking your tower. Omni Contracts allow you to hire new troops to defend your tower. If you like Roblox tower defense games, you should also check out Anime World Tower Defense.
All Vector Fission Codes List
Vector Fission Codes (Working)
These are all the working Vector Fission codes.
500k—Redeem for 500XP and an Omni Contract (New)
100k—Redeem for 500XP (New)
NewMenu—Redeem for an Omni Contract (New)
Exploration—Redeem for 250XP (New)
Vector Fission Codes (Expired)
These are expired codes for Vector Fission.
Related: Action Tower Defense Codes
How to redeem codes in Vector Fission
Follow the instructions below to redeem codes in Vector Fission.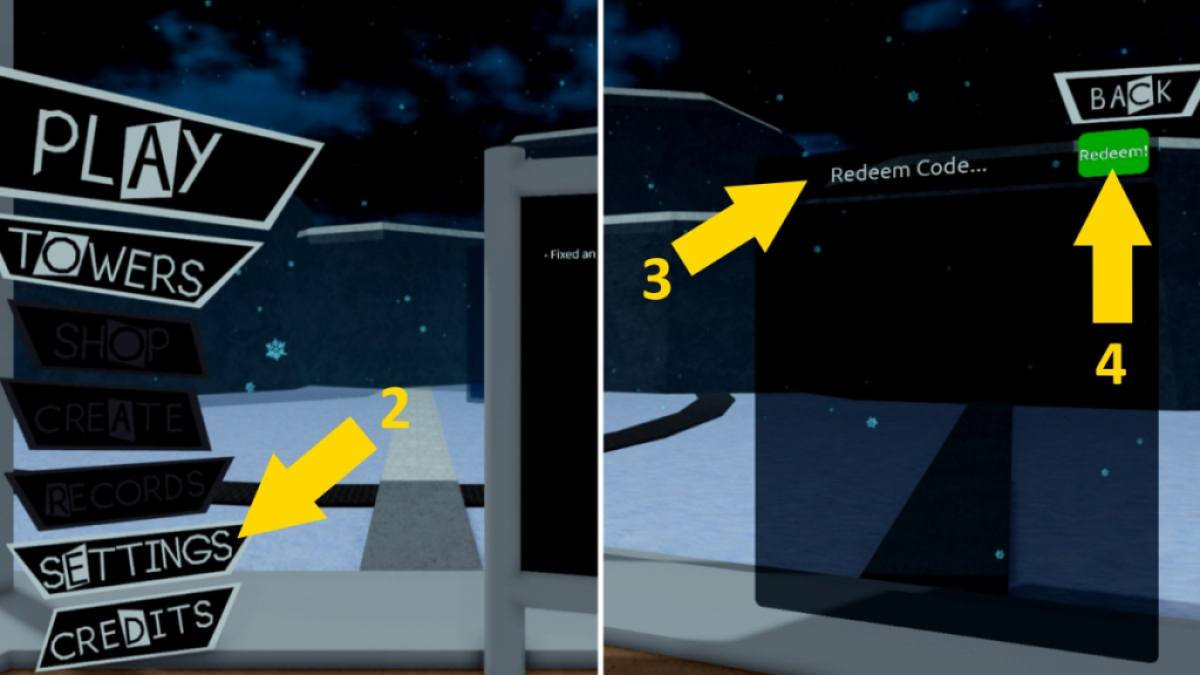 Launch Vector Fission on Roblox.
Press the Settings button on the left of the main screen.
In the text box on the right, enter the code exactly as it appears in the list above where it says Redeem Code...
Press the green Redeem! button to claim your reward!
How can you get more Vector Fission codes?
Looking to find more Vector Fission codes? Then start out over at the Oxidium Studios Roblox Group. You can also become part of the Oxidium Studios Discord Channel, which has dedicated Announcements and Update Log channels.
Why are my Vector Fission codes not working?
If you've entered one of our Vector Fission codes and it hasn't worked, take a close look to see if you maybe missed a capital letter or have a number mistaken for a letter. Any typo can make a Roblox code invalid, so we advise you to cut and paste them directly from Pro Game Guides. If that doesn't fix your code, it may have expired. Most Roblox codes expire in the end, and we can't help when that happens. But we can guarantee we'll be out there right now on the hunt for new ones.
How to use Omni Contracts in Vector Fission
One of the free rewards you can get from Vector Fission codes is an Omni Contract. These are powerful contracts, giving you access to almost all the contracts in the game. They're very rare, so use them wisely. From the main menu, click Towers, then click Contracts on the next screen. You'll see eight buttons across the bottom of the screen, with the Omni button to the right of them. Usually, you'll win a contract from one of the standard eight types, giving you a choice between a few contracts. But an Omni Contract lets you choose any non-Glory units. Read unit descriptions carefully before choosing, as you want a mix of fast strikers, money makers, and units that hit single targets for a lot of damage. Finally, be aware that very powerful units need a lot of cash to bring into a battle, so you'll need units such as Curiosity to bring in a Cleaner.
What is Vector Fission?
Vector Fission is a traditional tower defense game brought to life within Roblox. You start with a single troop type, which can be improved as you defend by spending cash you earn to defeat oncoming enemies. But the more you play, the more new troop types and upgrades become available, making room for a wide array of different battle strategies.
If you're looking for codes for other games, we have a ton of them in our Roblox Game Codes post! You can also get a bunch of free stuff via our Roblox Promo Codes page. And in the meantime, take a look at the latest news to stay up-to-date on all things entertainment.