Shuudan is a Roblox soccer game where you create your athlete and play multiplayer matches. You should make a character with skills in line with your playstyle. There are multiple builds and personality types, so it's up to you to find a perfect combination. To make your job easier, refer to Shuudan Trello and Discord links for more information.
What is Shuudan Trello link?
Shuudan has a Trello board to learn about training, skill moves, personalities, stats, specialties, controls, and more. To find out how to become a successful soccer player, click on the Shuudan Trello link. If you need more help, check out our Shuudan codes article.
How to use Shuudan Trello Board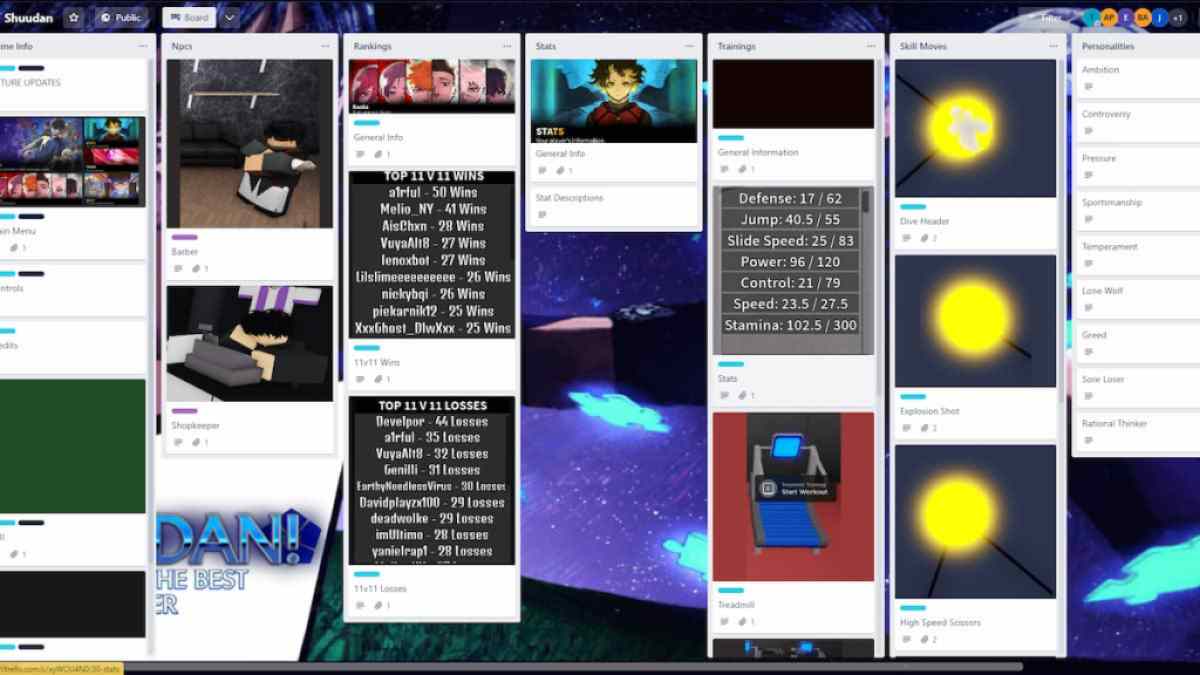 Using the Shuudan Trello board is easy, as you don't need to create an account to access it. Tips are divided into columns, where each has cards you can open. Click on the card with the necessary information and start working out! For example, if you want to know more about Shuudan Temperament Personality, select that card from the Personalities column.
Related: Roblox Goal Kick Simulator Codes
What is the Shuudan Discord link?
The find more soccer fans to play with and discover more about teams, visit the official Shuudan Discord channel. Here you can also connect with developers and learn more about the game and content updates. If you like soccer (or football, as it's called around the world), check out Roblox Goal Simulator Codes.
If you're searching for codes for other games, we have many in our Roblox Game Codes post! You can also get a bunch of free stuff via our Roblox Promo Codes page.