Roblox's Islands aka Skyblock is a game that's gaining popularity and has been released in a beta state pretty recently! This was a popular game in Minecraft, that is a fun new way for Roblox players to try their hand at the mode. We're taking a quick look at how you can get iron ore and make iron in the game so you can upgrade your tools and craftables!
How to Get Iron
To get iron in Islands you will first need to build a bridge of some sort to connect your island to the portal. When you start off in the game you should see a purple looking portal that's situated on a small island that you can't currently get to. Mine some stone blocks on your island and use them to get across to the portal! Go ahead and enter that portal to find yourself in a shared area with shops! If you look a bit ahead of the crops and seeds vendors, you will see a sign that says "Mine" on it. Follow the path until you see an area that has a bunch of boulders and a pickaxe over it that looks like this: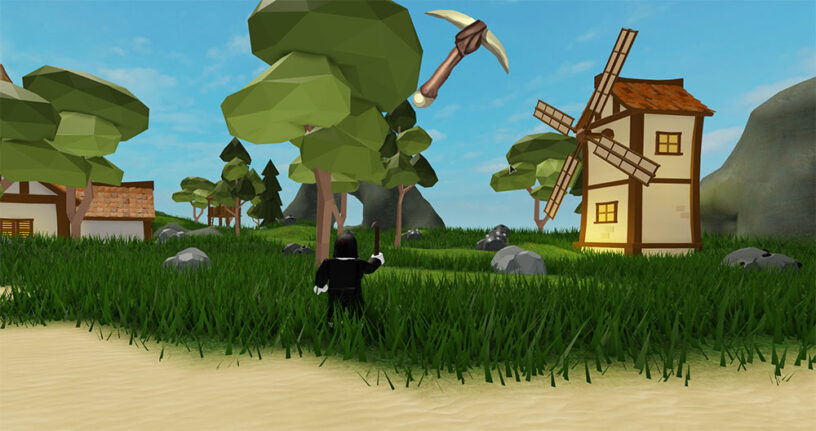 There's three types of boulders you find here: stone, coal, and iron ore. Stone is plain grey, coal has black spots on it, and iron ore has silver spots. Iron ore is the rarest spawn, but it does spawn pretty regularly. Here's what it looks like: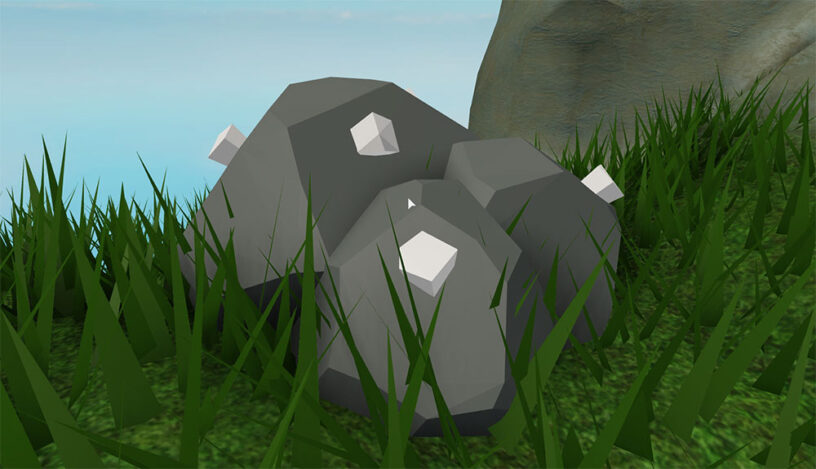 Take out your pickaxe and click/touch and hold onto the iron ore rock. After a few hits you should mine it out and receive some iron! Keep in mind that this area is shared with other players on your server, so you might be fighting for the iron sometimes. A good strategy I found is to stay close to just three rocks and keep mining just those no matter what shows up. They respawn really quickly so you will likely grab any iron before someone else has a chance to get it! I also recommend upgrading to a Stone Pickaxe before heading over because you should have enough wood and stone to create one. This will speed up your mining time and will hopefully beat out any competitors.
Once you have the iron ore, you will need to create yourself a campfire. You can place a piece of wood inside of it to start it burning then put a piece of iron ore inside of it. This will create you a piece of iron! Do this until the fire runs out. Once you have 10 iron, you can then create a furnace which will smelt the ore into iron much faster! You can also use coal instead of wood as your fuel.