Roblox's Islands aka Skyblock got itself a new island that has gold and the mighty Buffalkor on it! You can only access it if you're able to get yourself a Buffalkor Key though, so we're taking a quick look at how you can do that.
Buffalkor Key Guide
To get the Buffalkor Key in Islands you will need to kill Slimes. To do that, you will need to purchase a Slime Island Key from the Adventurer vendor who is outside of the purple portal that leads to the Slime Island. Make sure you have at least a Wooden Sword before entering, and you might want to take some food to heal yourself up if you plan on fighting Buffalkor (I would only do this if you have an upgraded weapon).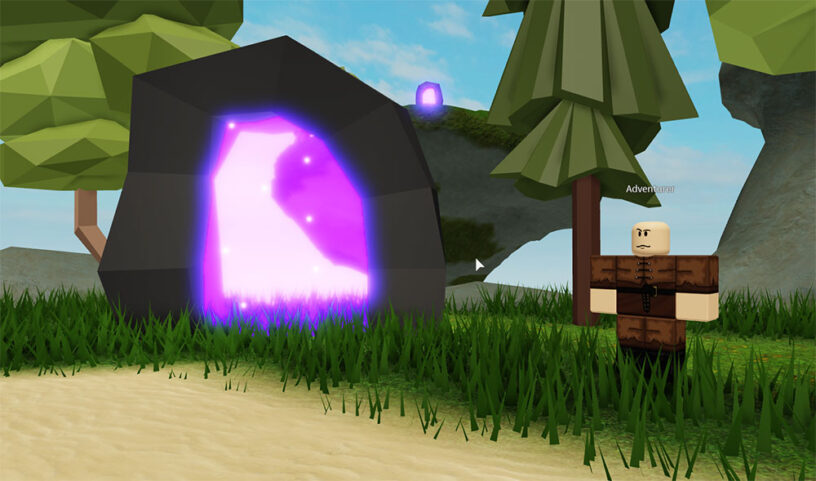 Once you've made your way to Slime Island, you need to start killing all the Slimes you can find in this area. You will get various loot from them, and eventually you will get yourself the Buffalkor Key. It's a random drop, so you pretty much just have to get lucky. Once you have the key, enter the portal that didn't lead you to Slime Island (it's on the opposite side of of the island). The key will then be used and you will encounter the mighty Buffalkor. You can slay them for loot like gold, and you can mine for gold that spawn rarely around the area!