In Project Slayers, Clans are assigned to every player once they begin the game. Each Clan has unique abilities, and players can spin to get Clans of higher rarity which offer significant stat boosts. Since the method of obtaining Clans comes down to RNG, the best way to secure a Clan that you like is by using the Save, Load, and Swap buttons in the Customization menu. This guide will explain how to save a Clan and what the Swap button does in Project Slayers.
What does Save, Load, and Swap do in Project Slayers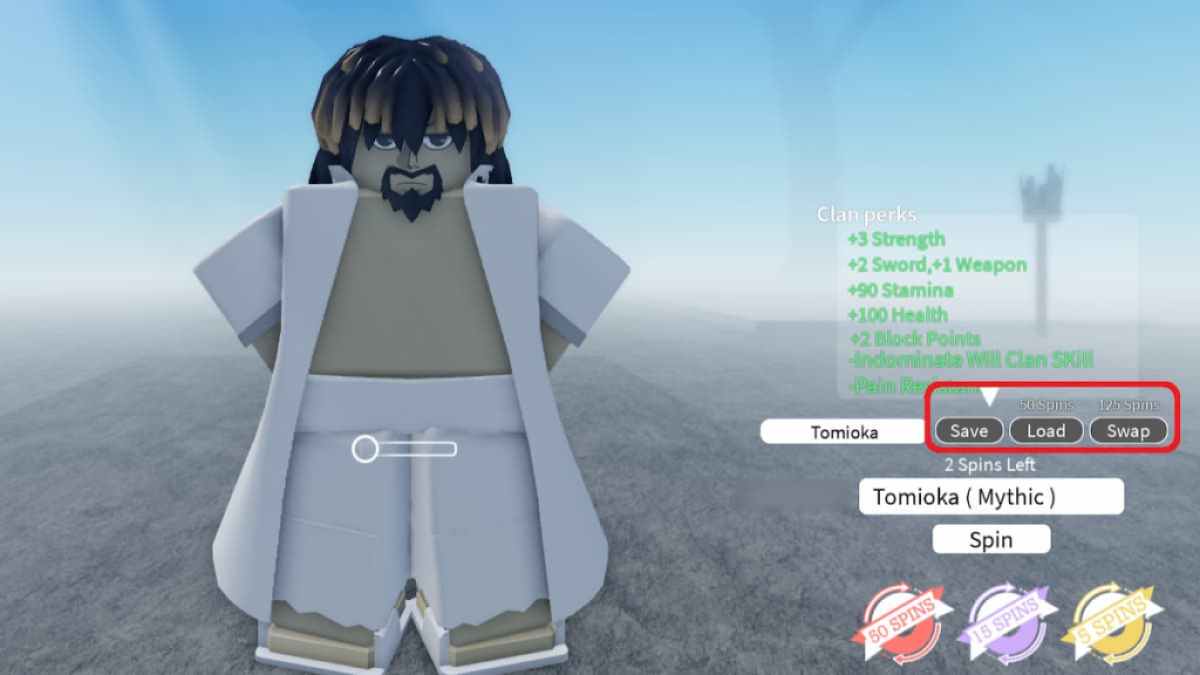 In Project Slayers, you can spin to get assigned to a new Clan from the Customization menu. Once you're there, click on the small arrow below the Clan perks window to bring up the Save, Load, and Swap buttons. The following are how each of these buttons works:
Save: Used to save the Clan you are currently assigned to. Saving a Clan automatically removes any previous Clan you may have saved.
Load: Used to load up the last Clan that you have saved. Loading a saved Clan automatically removes the current Clan you are assigned to. Costs 50 Spins.
Swap: Used to swap out your current Clan with the Clan you saved before. Swapping does not remove your previously saved Clan. Costs 125 Spins.
How to get more Clan spins in Project Slayers
Seeing how costly it is to Load or Swap a Clan in Project Slayers, you might now be looking to get more spins. The best way to get more Spins in Project Slayers is by redeeming codes, exchanging Ores, or purchasing them in exchange for Robux.
Looking for more great guides for Project Slayers? Check out Project Slayers – Map and all locations, and Best Katanas in Project Slayers (& How To Get Them), right here on Pro Game Guides!