Another week has come and gone, which means it's time for another Pet Simulator X update! On April 15, 2023, Pet Simulator X released its Mine update, which saw the addition of three new standard pets, three new Huge pets, one new Titanic pet, one new egg, and an entirely new area—the Diamond Mine. Continue reading below for a quick look at where this new area is located and what it offers.
How to find the Diamond Mine in Pet Simulator X
The Diamond Mine is located in the Shop area of Spawn World near the egg displays and to the left of the rewards chest.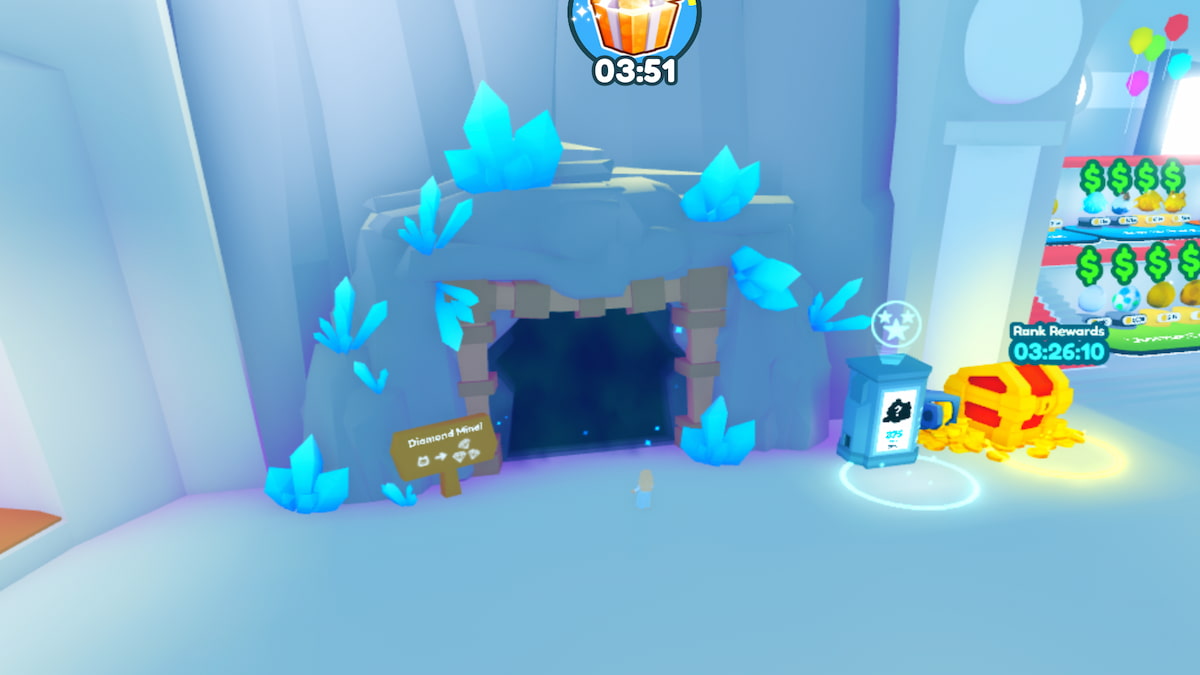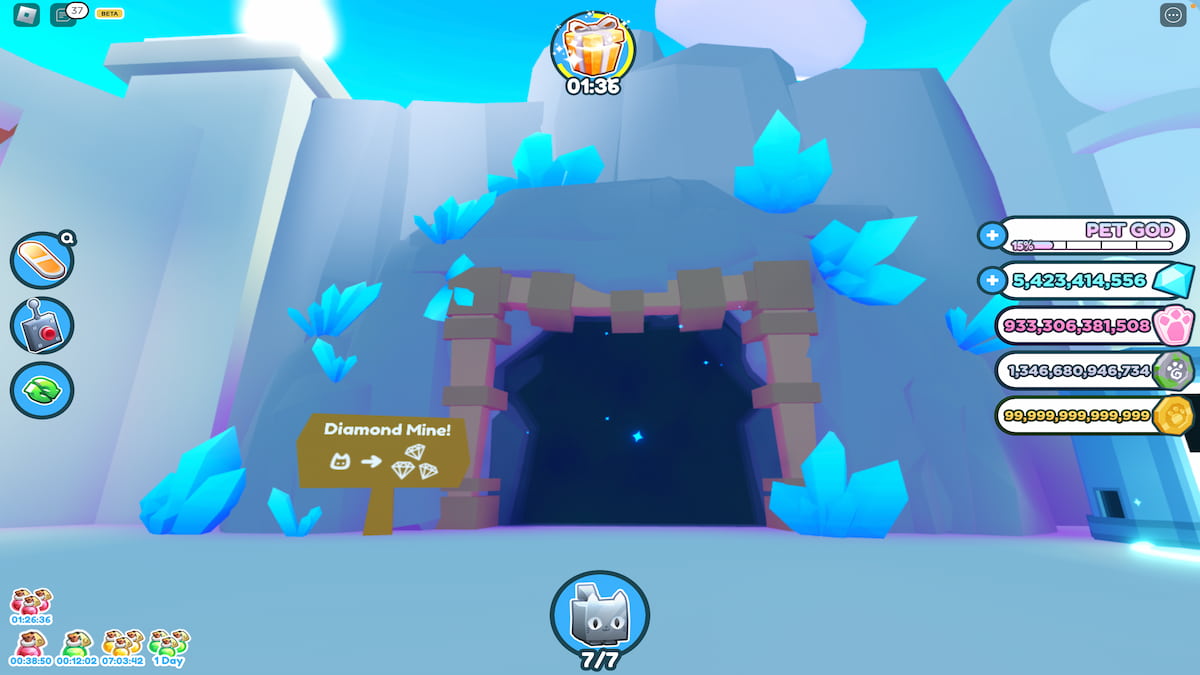 Within the Diamond Mine are three unique areas, Paradise Cave, Cyber Cavern, and Mystic Mine, which can all be farmed for plethoras of Diamonds. Though it's technically free to visit the entrance of Diamond Mine, you won't be able to get much further without a hefty stack of Diamonds already in your pocket—the first area alone costs 100,000! The rest of the requirements for each area, and a brief look at their aesthetics, can be found below.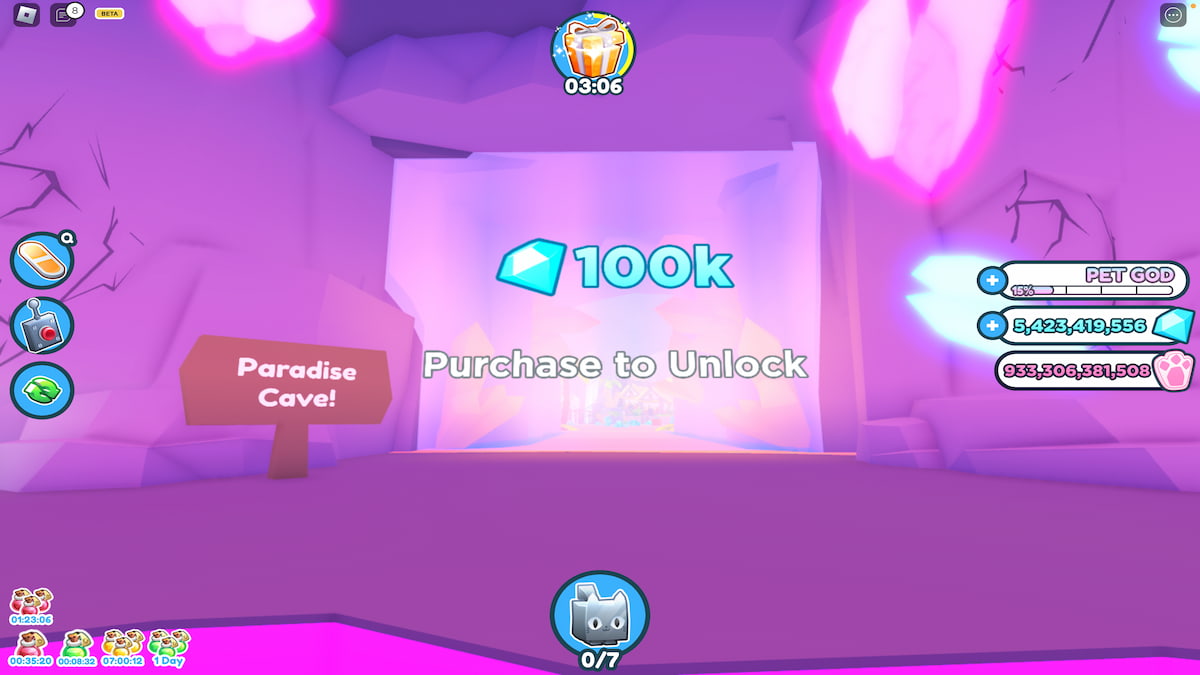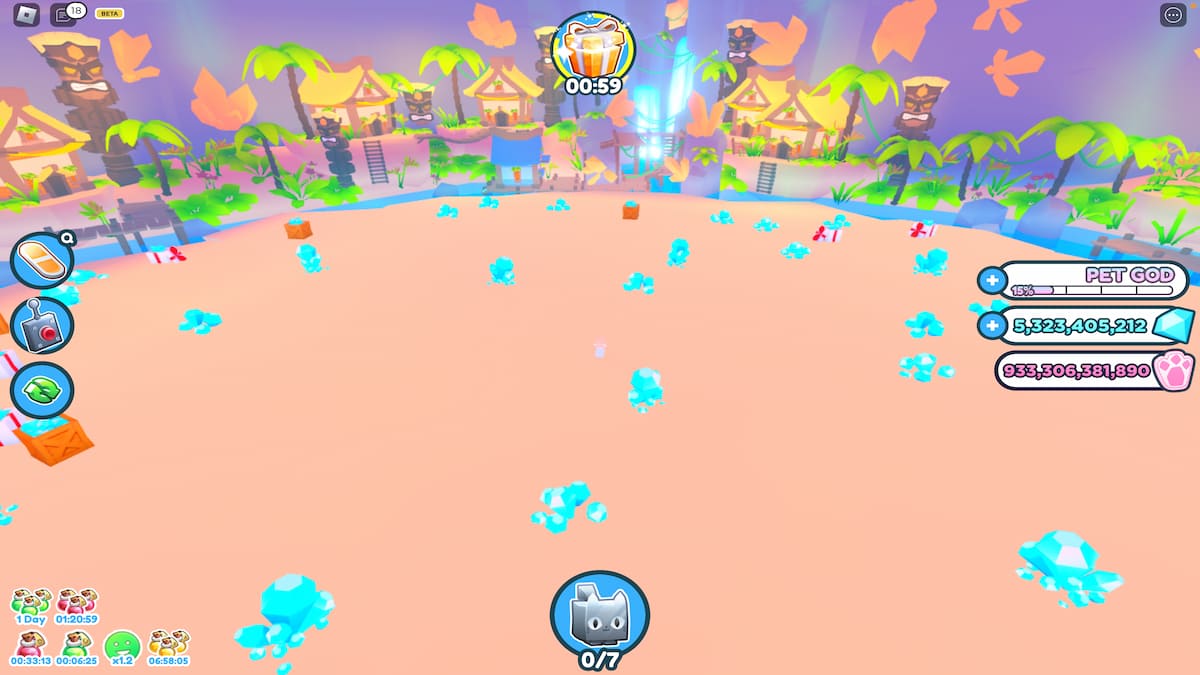 Related: How to invite people to your bank in Roblox Pet Simulator X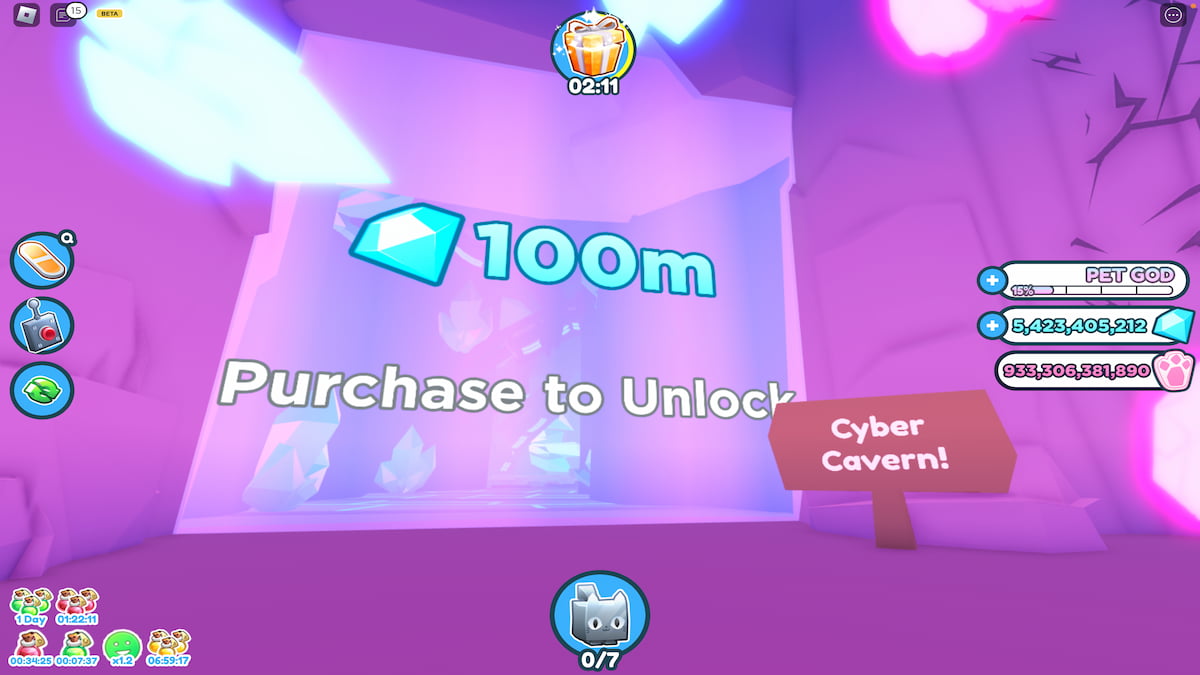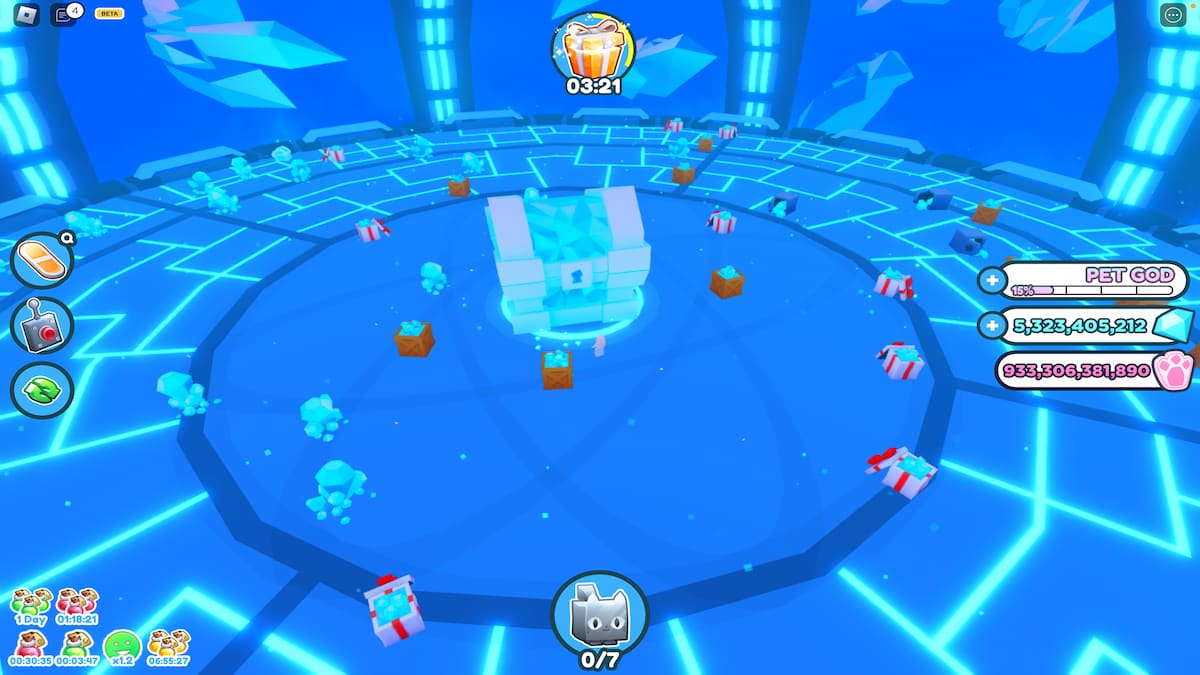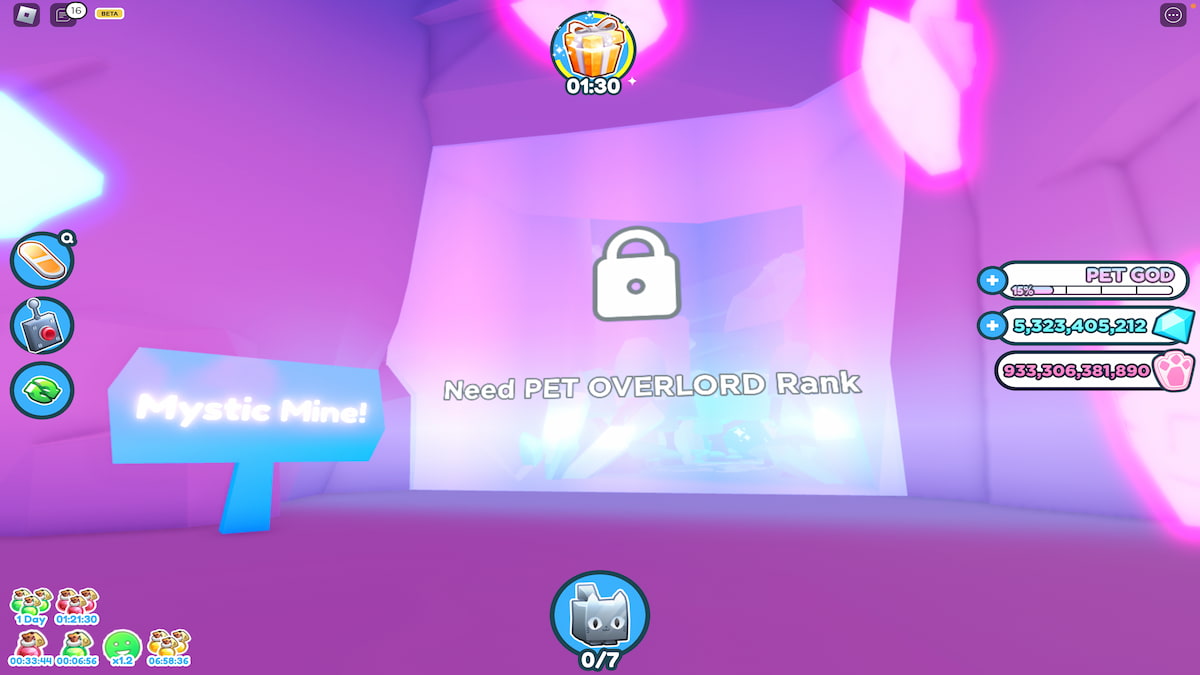 We unfortunately can't enter the Mystic Mine yet, as we're not Pet Overlord rank, but if you are that rank, you'll need to delete a Huge pet from your inventory to unlock it. In our opinion, doing this is NOT WORTH IT, and we would NOT recommend it—it's better to just grind the previous two areas if you need some extra diamonds!
Does the Diamond Mine have an egg?
No, despite what many players may assume, the Diamond Mine does NOT contain an egg! The only new egg added with the Mine update is the Exclusive Crystal Egg, which can be purchased from the Exclusive Shop for 400 Robux. The following pets can be hatched from the Crystal Egg:
Redstone Cat = 50%
Emerald Monkey = 35%
Amethyst Dragon = 13%
Huge Redstone Cat = 1.25%
Huge Amethyst Dragon = 0.7%
Titanic Mystic Corgi = 0.05%
Looking for more Pet Simulator X content? Check out some of our other guides on How to get the Cat Royalty Achievement in Pet Simulator X – Roblox or How to get the Diamond Hoverboard in Pet Simulator X – Roblox here on Pro Game Guides!