The point-and-click farming experience Pet Simulator X is known not only for its adorable pets, but for its numerous hidden secrets as well. Some of these secrets involve completing quests; others require you to find and enter a discreet location. To earn the Cat Royalty Achievement, players will need to find one of these hidden locations, and have quite a few coins in their back pocket!
How to earn the Cat Royalty Achievement in Pet Simulator X
Once you've spawned into Pet Simulator X, teleport or travel to Cat World and look for the waterfall pictured below. Note: In order to access Cat World, you need to have Pixel World completely purchased and unlocked.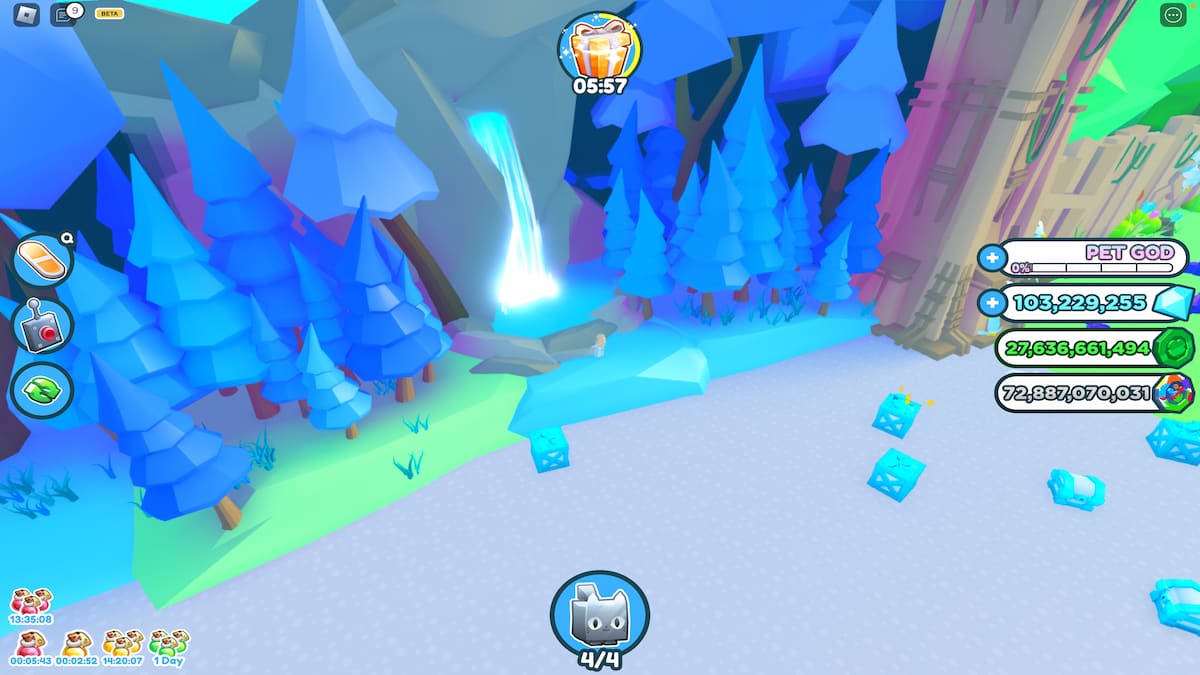 Behind this waterfall is a secret door, and behind this door is the Cat Throne Room! To unlock this door, enter the room, and earn the Cat Royalty achievement, however, you'll need a whopping five trillion Rainbow Coins.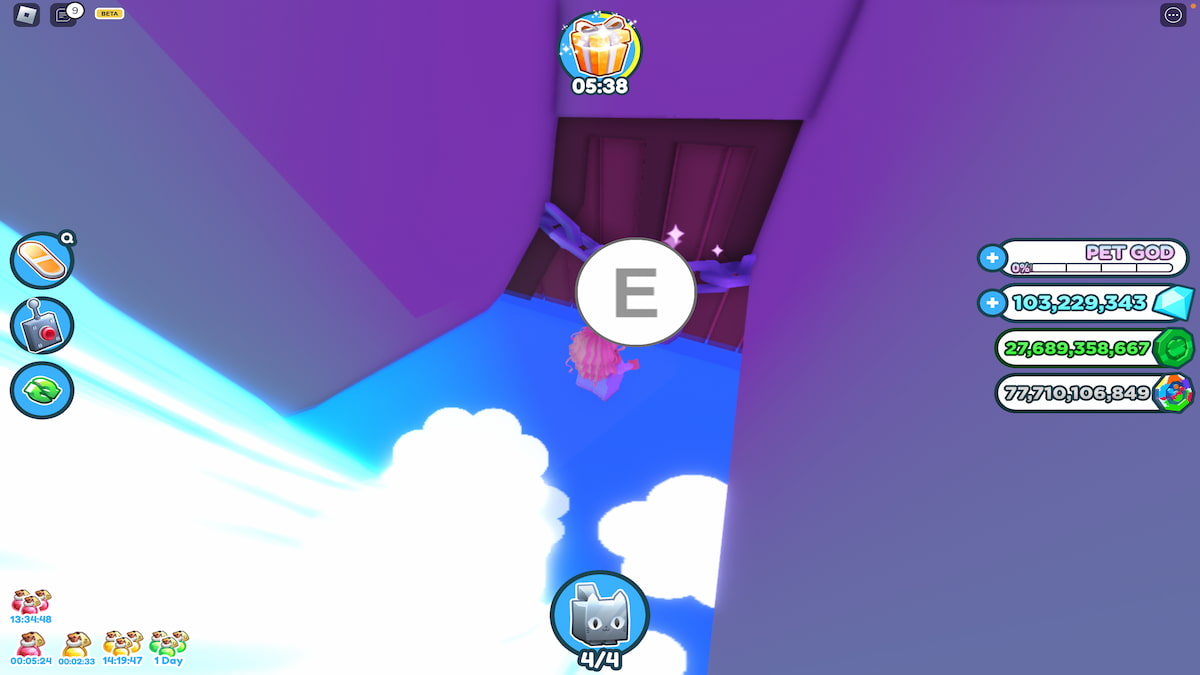 Related: Pet Simulator X Codes – Free Coins & Diamonds! (March 2023)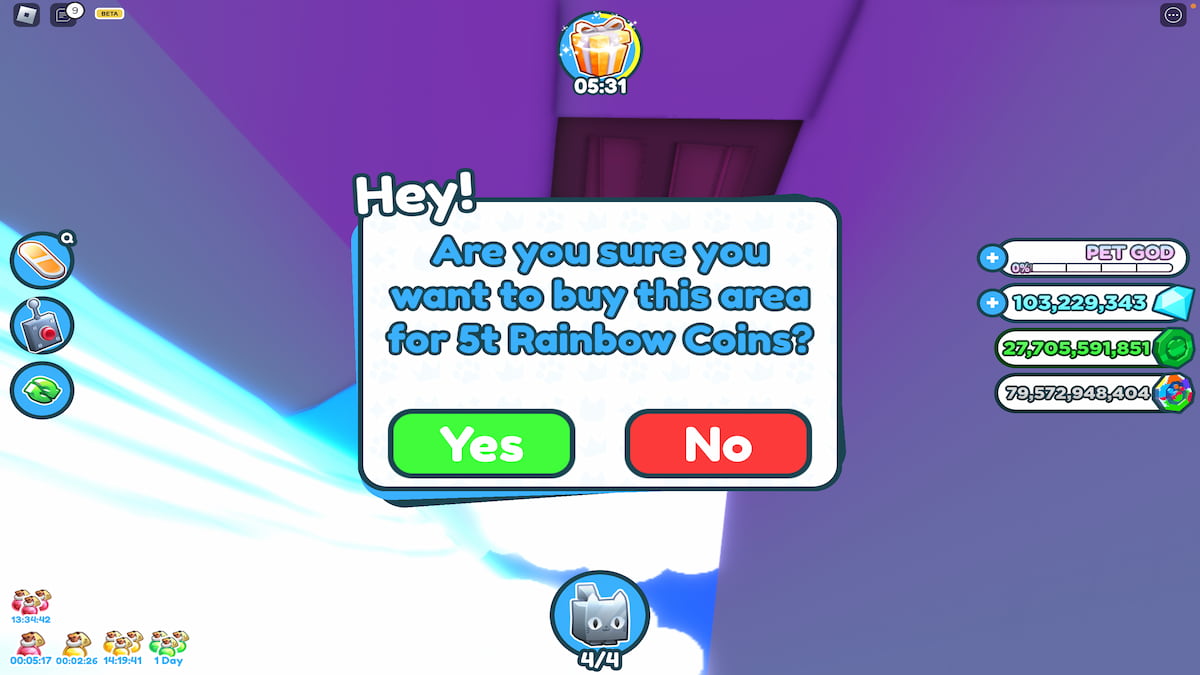 If you don't have enough coins yet, don't worry, it doesn't seem like this secret door is going anywhere anytime soon. Upon opening your Achievements! menu and scrolling down to the Hard section, you should see the Cat Royalty achievement, which has solidified its place among the others as a permanent achievement.
Looking for more Pet Simulator X content? Check out our recent guides on What does RAP mean in Pet Simulator X? – Roblox or How to invite people to your bank in Roblox Pet Simulator X here on Pro Game Guides!