Het's Oasis has been added to RuneScape as a new update with a way to repair Het's statue. It takes 50 Pieces of Het to complete each step. There are four steps in the repair, adding up to 200 pieces in total. You must be a member to participate, and it lasts until Jan. 16.
Each time you accomplish a task in Het's Oasis, one or two pieces of Het may drop randomly. When you use 200 of these on the Statue of Het, you will unlock the God of the Grind achievement as well as the Trimmed completionist cape.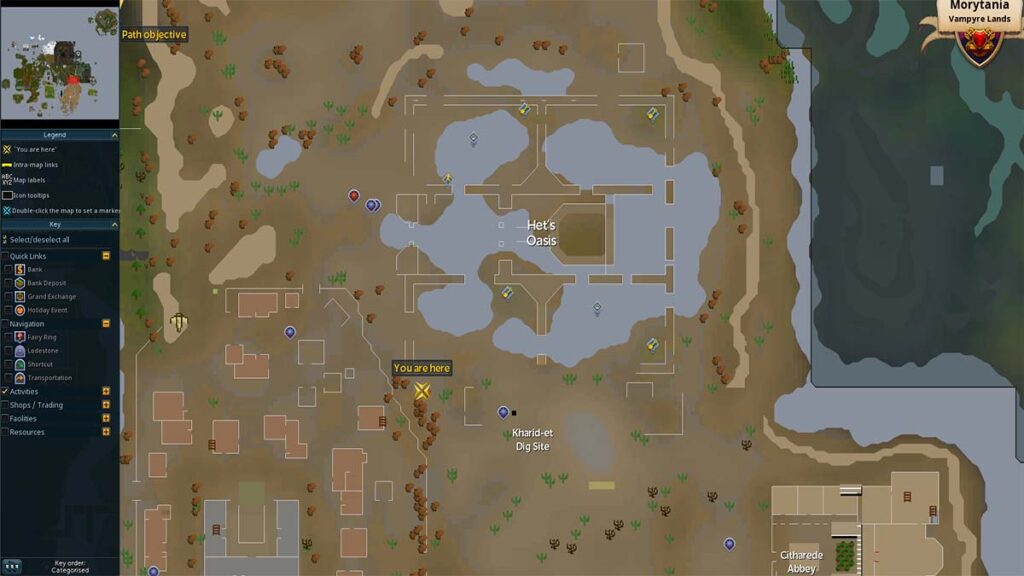 Het's Oasis is east of Lumbridge, so you can teleport to your home and then run east for 1-2 minutes.
As you complete tasks in Het's Oasis, you'll find pieces of Het in your backpack. Cultivate or Harvest any of the flowers, clear debris, use a whirligig, or use the ability course. As you simply need to click, you may randomly receive pieces of Het in your inventory.
The exact tasks you need to click to earn Pieces of Het:
Debris
Gilding Whirligig
Plain Whirligig
Swift Whirligig
Rose bush
Het's Oasis Agility Course (any of the course tests)
Hollyhock bush
Hydrangea bush
Irish bush
For more guides on RuneScape, why not check out How to claim the Steelseries RuneScape Items here on Pro Game Guides!