Similar to other trading card games, Legends of Runeterra requires you to expend mana to play cards. Mana is your primary resource, allowing you to play both creatures and spells for a specified mana cost. However, this concept can confuse new players since it works differently than lands in Magic: The Gathering and energy in Slay the Spire. Once you get the hang of it, Legends of Runeterra's mana system is a breath of fresh air for any TCG player. Here's how mana works in Legends of Runeterra.
The mana system in Legends of Runeterra, explained
How do you get mana?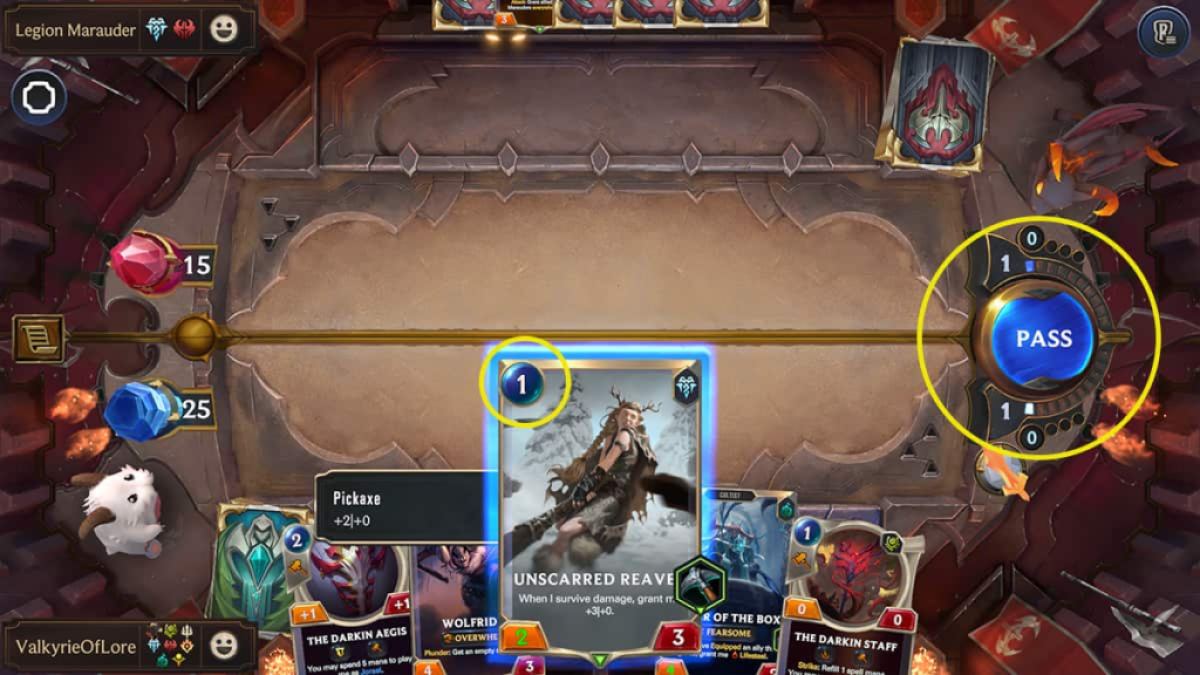 At the beginning of each match, you always start with one mana. With this single bit of mana, you can play cards with a 1 in the top left corner. For example, if you were to play this Unscarred Reaver card, you would spend one mana. Each round, your mana is refilled, and your maximum mana is increased by one. To check how much mana you currently have, look at the blue slots on the right side of the arena. Here, you can view both your mana and your opponent's mana.
In Legends of Runeterra, there are two types of mana. One is simply called mana, and is used to play character and spell cards. The other is called spell mana, and can only be used to help pay for spell cards. While normal mana accumulates every round, spell mana is only refilled if you have extra mana at the end of a round. To view how much spell mana you have, look for the three circle-shaped icons below your mana slots.
Are there more ways to get mana in Legends of Runeterra?
Some cards allow you to refill your mana when they attack a unit. Other cards, like Wolfrider, create empty mana gems that can be filled over time. The card Eager Apprentice is a great way to sustain mana since he grants two spell mana when played. He only costs two mana to play, which is an excellent deal. If you want to create a mana regeneration deck, try building a Demacia and Freljord deck.
Related: Genshin Impact – How to Play & Win Genius Invokation TCG
Why do some cards cost a ton of mana in Legends of Runeterra?
While there are plenty of low-cost cards, several require outrageous amounts of mana. These cards rarely see the light of day since most games do not last until round 10. Although they have a hefty price, expensive cards can be game-changing. For example, the spell card titled The Ruination may cost nine mana, but it eliminates all units on the board. This action can save a seemingly lost game, turning the tides in your favor. Certain cards may cost a fortune, but their ability to make or break games makes up for it.
For more articles on deckbuilding games, come check out 7 Best Games Like Inscryption here on Pro Game Guides.