The Saints Row franchise is known for its wacky and wide-ranging weapons choices. While there are many options to choose from in the Saints Row reboot, upgrading your weapons can sometimes result in stronger firepower versus buying new weapons altogether. Players can upgrade their weapons at many locations around the map, but not from the start of the game.
Where do you upgrade weapons in Saints Row 2022?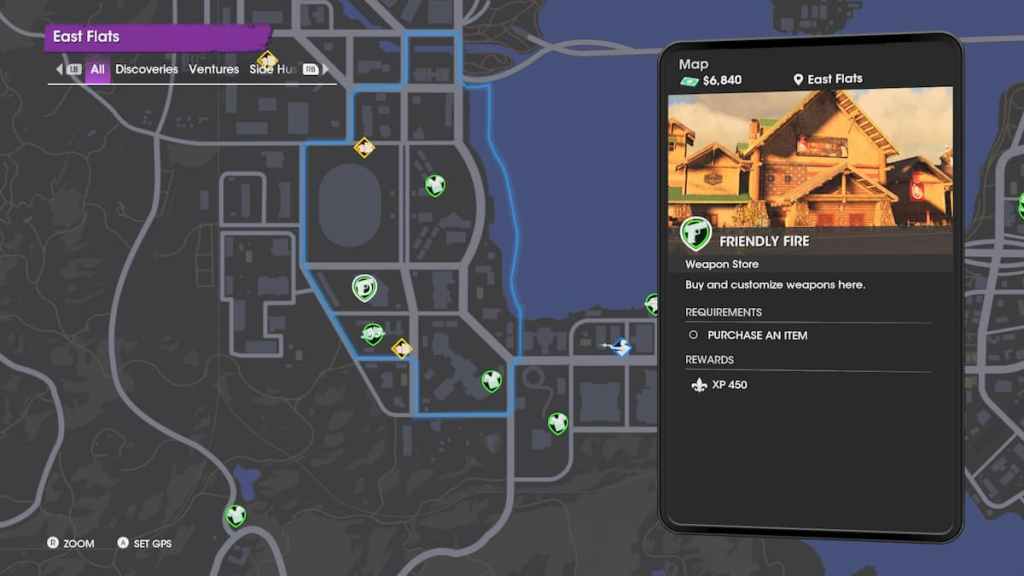 Players need to head to the nearest Friendly Fire location to upgrade weapons in Saints Row. These are dotted all over the map, so finding one shouldn't be difficult. The Friendly Fire locations serve as the game's weapon shop. This is not only where players will acquire most of their new weapons but also where they can upgrade weapons.
Related: How to emote in Saints Row and how to unlock more emotes
To upgrade a weapon, players need first to reach level five. Once they are at the appropriate level, players can head to a Friendly Fire location to upgrade their weapon with money and experience. Players can unlock further upgrades every five levels. Level 10 unlocks tier two upgrades, and level 15 unlocks tier three. Players need to make sure they have enough money to upgrade their weapons as well. Tier one will set players back about $5,000, tier two is $25,000, and tier three is $50,000.
Interested in other helpful Saints Row guides and want to read more? Check out All Difficulty Levels in Saints Row 2022, Explained on Pro Game Guides!