There are many ship customization items in Sea of Thieves. One that many players find very important is the wheel. If you had the opportunity to get a special wheel that makes you stand out from other players, would you take it? That's where the Obsidian Wheel comes in. But you can only get the item for a limited time, so read below to figure out how.
Giveaway
The Obsidian Wheel Giveaway is the second time the Obsidian Wheel has been given as a promotional prize. The first time was in November 2019, as part of in Inside Xbox episode. All players needed to do was tune into the episode while logged into their Microsoft account. It's been over a year and a half since then, so many players have been anxious for another chance to obtain rare items.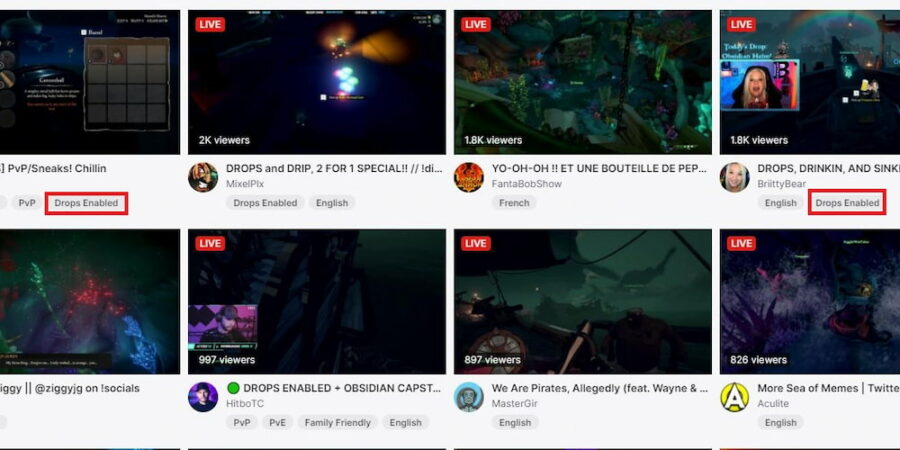 The newest giveaway will be held on Twitch. Players must make sure they have their Twitch account linked to Twitch Drops. When the wheel drop starts, players need to make sure to be turned on to a sponsored streamer channel. To check if a streamer will be participating, look at the streamers for the game and look for the tag that says Drops Enabled.
When & How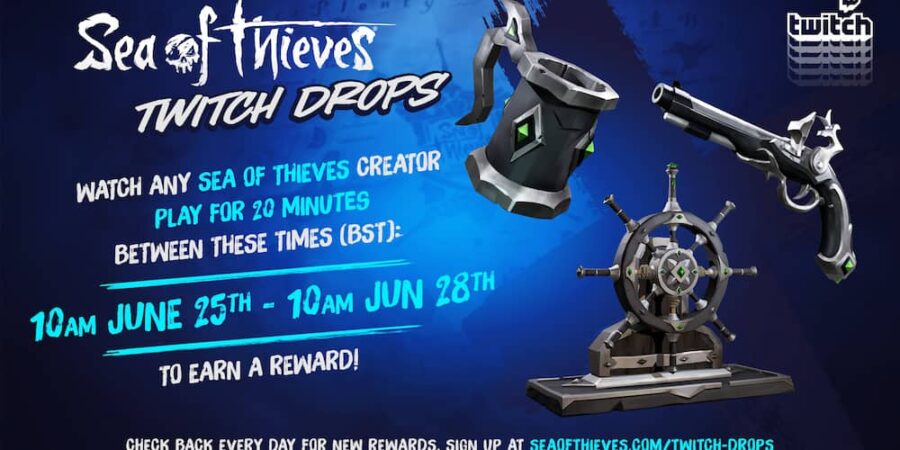 The drops for the Obsidian wheel will take place between June 25, 2021 (10am GMT) and June 26, 2021 (10am GMT). Once players make sure they have linked their Twitch account to their Twitch Drops, they will need to watch a streamer with the Drops Enabled tab for at least twenty minutes. After this, there will be a notification that says the Obsidian Wheel has been earned. After this, make sure Sea of Thieves is up to date and claim the wheel in-game within 24 hours.
Want to check out more Sea of Thieves content? Read All New Enemies in Sea of Thieves Season 3 on Pro Game Guides.