Shadow Warrior 3 is developer Flying Wild Hog's latest entry in the series. It combines blood, guts, humor, and action into a thrilling ride. Lo Wang and his ragtag "team" seemingly take on an impossible enemy. But as you quickly learn, anything is possible with a sick katana, big guns, and a ninja's obsession with his dead god friend trapped inside a mystical mask.
Fast, fun, and loud combat
Shadow Warrior 3's gameplay is where it truly excels. The mix of guns, katana, and the environment form a delightfully thrilling, fast-paced combat. Lo Wang has a diverse arsenal of guns to use; combined with the movement system, these allow the player to turn their enemies into mincemeat while staying on the move. Each weapon feels satisfying, and players will often find themselves switching between them.
The arenas in Shadow Warrior 3 offer multiple ways to fight enemies and move around the stage. There are grappling points, wall-running, and numerous environmental traps to help the player. Wave after wave of enemies are thrown at Lo Wang, and taking down the biggest threats first is key to surviving. Survival also depends on collecting ammo and health—both scattered around the arena and encouraging movement.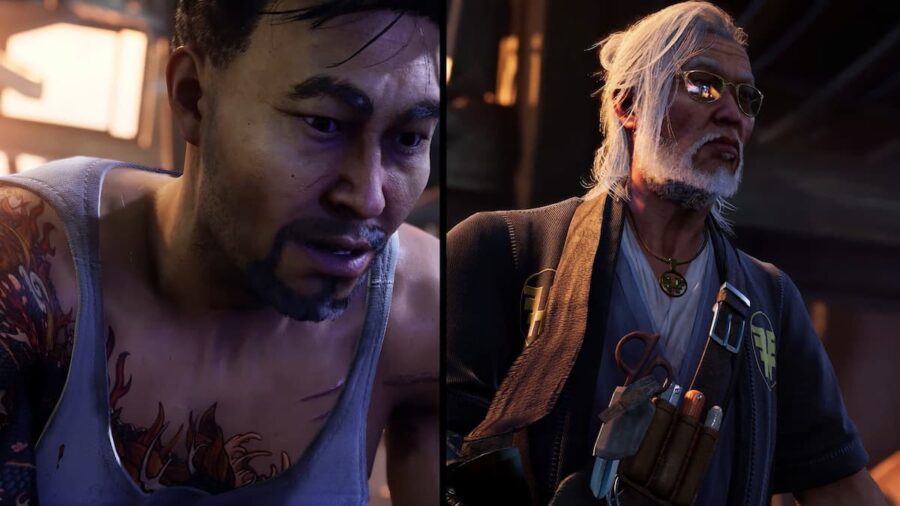 This game has style
The overall style of Shadow Warrior 3 shines through its gameplay, design, and audio. The backdrops as the player explores are beautiful, and even the arenas have plenty to admire when you're not busy killing demons. In combat, one of the most visual things is the finishers. Lo Wang brutally executes an enemy and turns them into a gore weapon, each with its own unique design and use.
Combat is heightened by the soundtrack, which amps up the thrill of blasting and cutting through enemies. The transitions from the calm serene—of exploring Shadow Warrior 3's world to the heart-pounding action tracks of its combat—let you know when it's time to start shooting. It also blends in Lo Wang's one-liners, which bring humor to slaying demons and Yokai.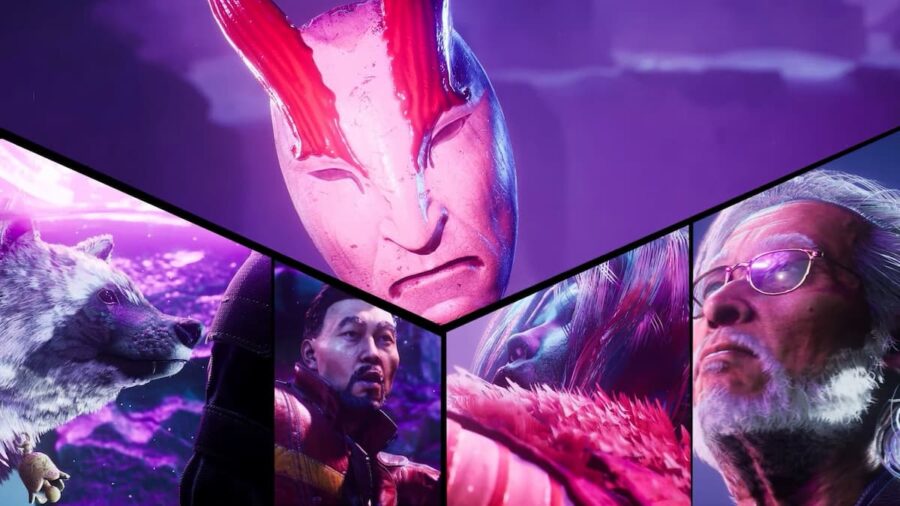 There are flaws, though
The most glaring problem in Shadow Warrior 3 is its length and lack of bosses. Unfortunately, the game is fairly short for the price, and we only encountered two bosses after completing the game. Shadow Warrior quickly felt repetitive with so few bosses and the game's length. Exploration came down to progressing through its linear levels until the player reached an arena. This repeats throughout the game without much deviation.
Shadow Warrior 3 leans on its gunplay and fast-paced combat a little too heavily, leaving the story to suffer. While the rebooted Shadow Warrior series has never taken itself seriously, the story is extremely weak here, and it almost doesn't matter whether it's included. More bosses and side quests could have increased its importance.
| | |
| --- | --- |
| Combat feels great. | Short length. |
| The game looks pretty. | Few bosses. |
| Unique enemies. | The story is weak. |
| Finishers and gore weapons. | Linear and repititive. |
Verdict — Wait for sale
Shadow Warrior 3 is undoubtedly a delightful and thrilling game. The combat feels satisfying, and Lo Wang makes turning enemies into a pile of blood and guts fun. However, despite the fun combat and humor, everything else just seems to be missing something or needs more variety. While we enjoyed our time with Shadow Warrior 3, the flaws hold the game back and we recommend waiting for a sale to purchase it.
Check out more information on Shadow Warrior 3 on Pro Game Guides.