There are many ways to kill your enemies in Shadow Warrior 3, but the primary method will be with the various guns Lo Wang wields. This may leave you wondering what the best guns are in Shadow Warrior 3.
This varies depending on the type of enemy you face and their distance. Some weapons will fair better against weaker enemies, while others are better for larger ones. Here are our recommendations for the best guns to use in Shadow Warrior 3.
Best guns in Shadow Warrior 3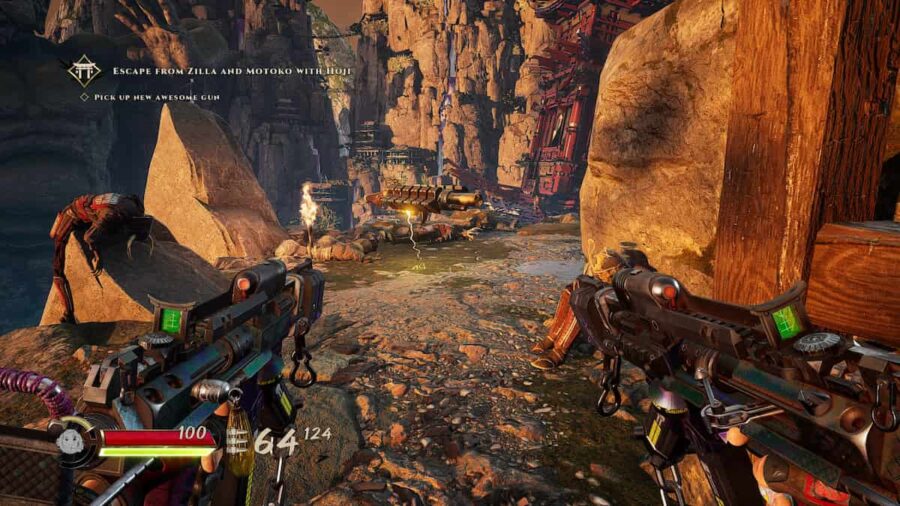 The Riot Gun, The Outlaw, and the Shuriken Spitter are good weapons all around. The Riot Gun shreds any enemy up close and does surprisingly well at mid to long-range. The Outlaw fairs well against most enemies up close and especially long-range. Finally, the Shuriken Spitter essentially stuns any enemy it hits and keeps them in place, but it does better at short to mid-range.
The Basilisk is extremely powerful but has a slow shot and reload time. For this reason, it is better against long-range enemies or large enemies. Most enemies will go down in a few shots from this weapon.
We recommend investing your points into the above weapons when choosing your weapon upgrades. We found that the Sidekicks and Crimson Bull took too long to kill enemies or had longer reload times that offset their usefulness.
Best gore weapons in Shadow Warrior 3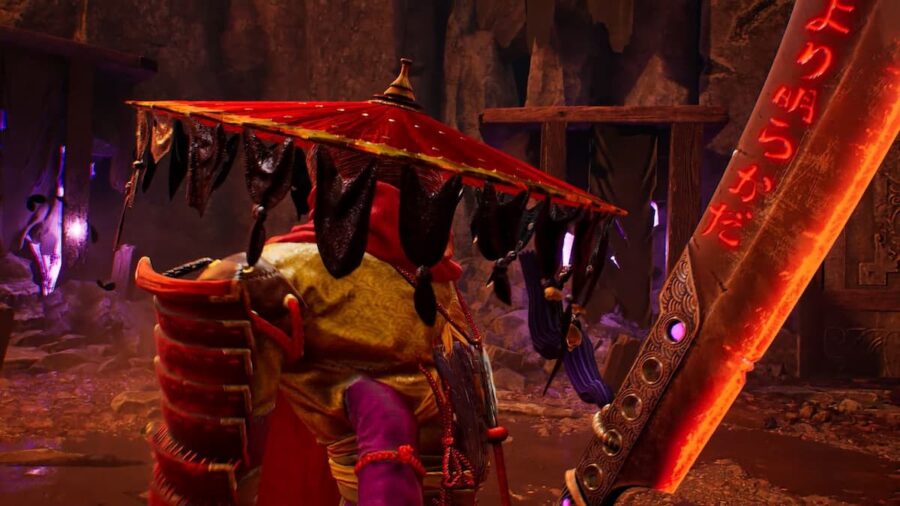 Gore weapons are unique because they have a limited time use once you acquire them. Considering you also have to fill your finisher meter and spend it to get them, choosing the right gore weapon is important. Here are our recommendations for the best gore weapons in Shadow Warrior 3.
The Brain Tonic, Disco Grenade, Hungry, Hungry Heart, and Double Trouble are fantastic choices for gore weapons and ones you should prioritize. The Brain Tonic instantly heals Lo Wang and gives him additional hit points. The Disco Grenade and Hungry, Hungry Heart are both grenades capable of taking out most enemies. Finally, the Double Trouble shreds through enemies.
After that, the Blade of Hattori and Brain Freeze are good choices. The Blade of Hattori is extremely useful for taking out large enemies, especially if they are spread out. Brain Freeze is a grenade that freezes enemies and is particularly useful for large groups of enemies.
The Penetrator, Equalizer, Seeking Eye, and Swarm Launcher all seemed lackluster compared to other gore weapons. So we avoid using your finisher on these enemies and save it for better gore weapons.
For more information on Shadow Warrior 3, check out How to unlock challenges in Shadow Warrior 3 and How to fill your Finisher bar in Shadow Warrior 3 on Pro Game Guides.