Shadow Warrior 3 is Lo Wang's latest adventure and sees you trying to stop a powerful dragon from destroying the world. So naturally, one can expect to have a climactic battle against this dragon at the end of the game. In this case, you go directly for the heart.
The Guardian of the Heart will go through a few transitions, switching up its attacks and weaknesses, so you will need to change your strategy on the fly. Here is how to defeat the Guardian of the Heart in Shadow Warrior 3.
To hurt the Guardian of the Heart, you will need to shoot the orange eyes rather than the heart itself. These will change locations throughout the fight, so keep an eye on them. For attacks, you must sidestep its tentacle slam with your dash. When it goes to sweep with the tentacle, simply jump over this attack.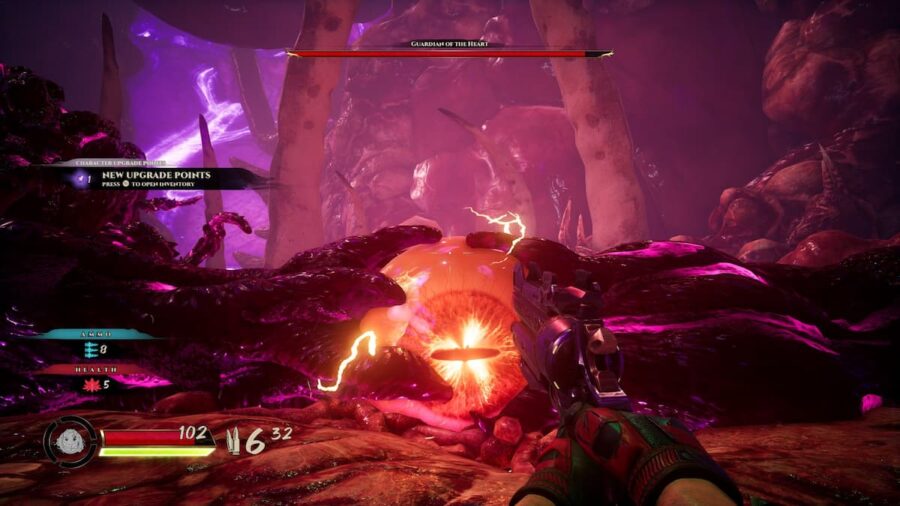 Once you have done enough damage, the Guardian of the Heart will pull itself up to the ceiling. You will see the eyes in several of the tentacles holding it up. Shoot these until it drops, and make sure to dodge its attacks by sidestepping and jumping. You can also use grapple rings to stay off the ground and move around the arena.
Eventually, the floor will drop out from under you, and you must climb your way back up. This part isn't too difficult, but you will need to use wall-running and grappling to reach the top. Once you make it up, Lo Wang will slam Hoji's mask into the Guardian of the Heart and destroy it.
For more information on Shadow Warrior 3, check out All upgrades for Lo Wang – How to upgrade your stats in Shadow Warrior 3 and Best guns in Shadow Warrior 3 on Pro Game Guides.