Among your story cases in Sherlock Holmes Chapter One, you can pick up side-cases all over Cordona. Some require you to seek them out; others are easy to find, such as the Police Cases at the Cordona Police Station. To begin The Scapegoat, interact with the board to the left of the front desk.
NOTE: This case will appear on the police board after you've solved the Police Case What Was Did In The Shadows.
You'll want to start your investigation at the Forest Ruins, found in southwestern Miner's End (seen below).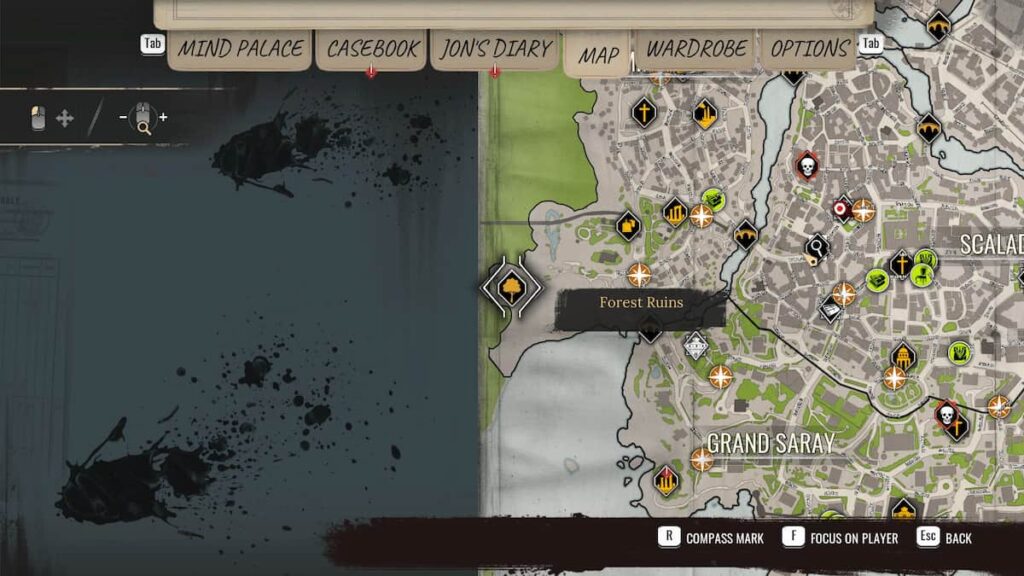 As with other Police Cases, you will find the crime scene blocked off with all of the clues at numbered evidence markers and in close proximity. In this case, there are six evidence markers along and beside the main trail leading up to the altar. Be sure to pin the clue Ritual Site before investigating.
Featured: All cases in Sherlock Holmes Chapter One
This case is low maintenance—most of the evidence markers only require you to interact with them for Sherlock to note something. You'll need to inspect the purple necklace you'll find at evidence marker five more closely, however.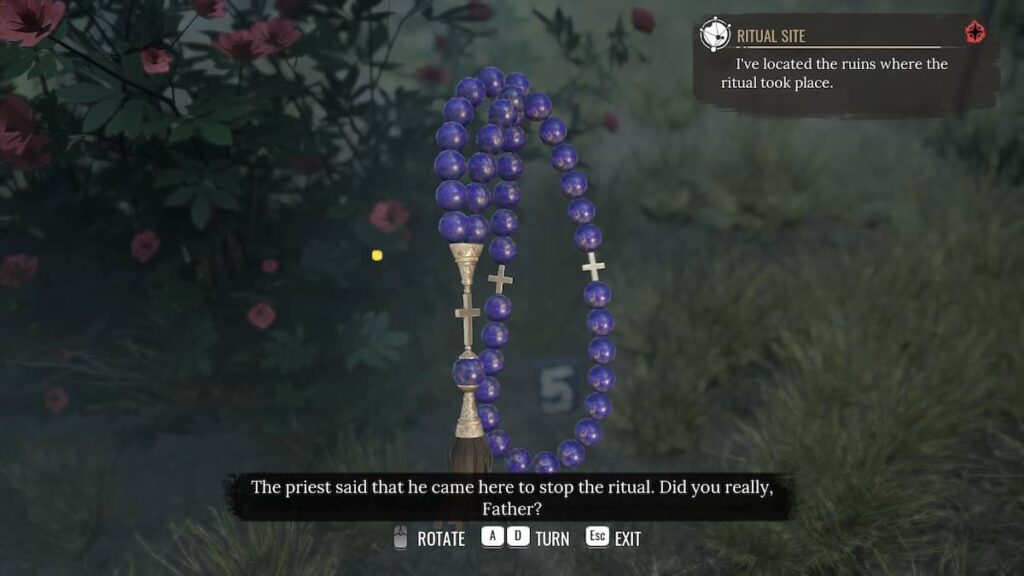 Once you've interacted with each evidence marker, a node will appear and you'll have the ability to begin piecing together the scene. To successfully recreate the scene of the crime, arrange the Masked culprits as follows:
Marker One: Bird Mask dragging goat.
Marker Two: Goat charging Lion Mask.
Marker Three: A man tied to post, Bull Mask tying him.
Marker Four: Bull Mask on the ground, Bird Mask to her left, Lion Mask to her right.
Marker Five: Bird Mask pointing at a man, Bull Mask to the man's left, Lion Mask to the man's right.
After you confirm the scene and succeed, return to the officer at the front desk of the Police Station to report your findings and end this case.
For more guides and secrets in Sherlock Holmes Chapter One, check out All Bandit Lair Locations in Sherlock Holmes Chapter One and stay tuned to Pro Game Guides for continued coverage on all of your favorite games!