Among your story cases in Sherlock Holmes Chapter One, you can pick up side-cases all over Cordona. Some require you to seek them out; others are easy to find, such as the Police Cases at the Cordona Police Station. To begin the What Was Did In The Shadows case, interact with the board to the left of the station's front desk.
Note: This case will appear on the police board after you've solved the Police Case Splitting The Loot.
After accepting the case, head to the Cordona Cemetary in southern Miner's End. Once you're there, follow the trail to the left and you'll find the scene of the crime (location below).
As with other Police Cases, you will find the crime scene blocked off with all of the clues at numbered evidence markers and in close proximity. There are four evidence markers to find along the trail, with some more evidence to find at the Vagrant's camp at the very end of the trail.
Featured: How to solve the Splitting The Loot Case in Sherlock Holmes Chapter One
Pin the clue Report No. 18-10 and investigate the clues at each marker. At evidence marker two, you will find a nondescript bottle of liquid and a missing knife. Once you've interacted with all of the clues on the trail, open your casebook and begin a chemical analysis on the bottle.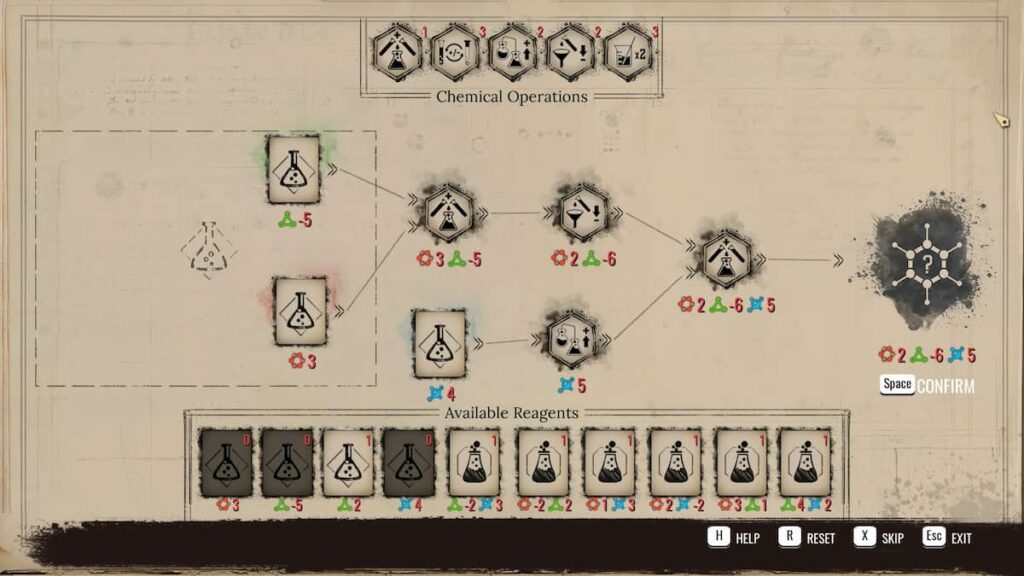 Note: The solution above was specific to our playthrough. Depending on how far you've progressed in the main story, you may have to find a different solution to this chemical analysis.
After you've collected all of the clues and completed the chemical analysis, a node will form on the trail—interact with it to begin piecing together the scene. When prompted, arrange the suspects as follows:
Marker One: Bald man walking with basket.
Marker One: Man with glasses stabbing man on ground.
Marker Four: Bald man swinging shovel.
Marker Four: Man with glasses stabbing man on ground.
Marker Two: Man standing over grave with bottle.
Marker Two: Man with glasses stealing knife.
After successfully confirming the scene, Sherlock will deduce the true killers were indeed human. All that's left—return to the Police Station and speak with the officer at the front desk to end this case.
For more guides and secrets in Sherlock Holmes Chapter One check out, All cases in Sherlock Holmes Chapter One, and stay tuned to Pro Game Guides for continued coverage on all of your favorite games!