Every time a new expansion pack is released, it's natural to want to know all of the details of what's included. Whether it's the items from Growing Together or Horse Ranch, I'm always diving in to find out what we'll get out of the DLC. Here's the breakdown for Horse Ranch!
What is included in the Sims 4 Horse Ranch Expansion Pack?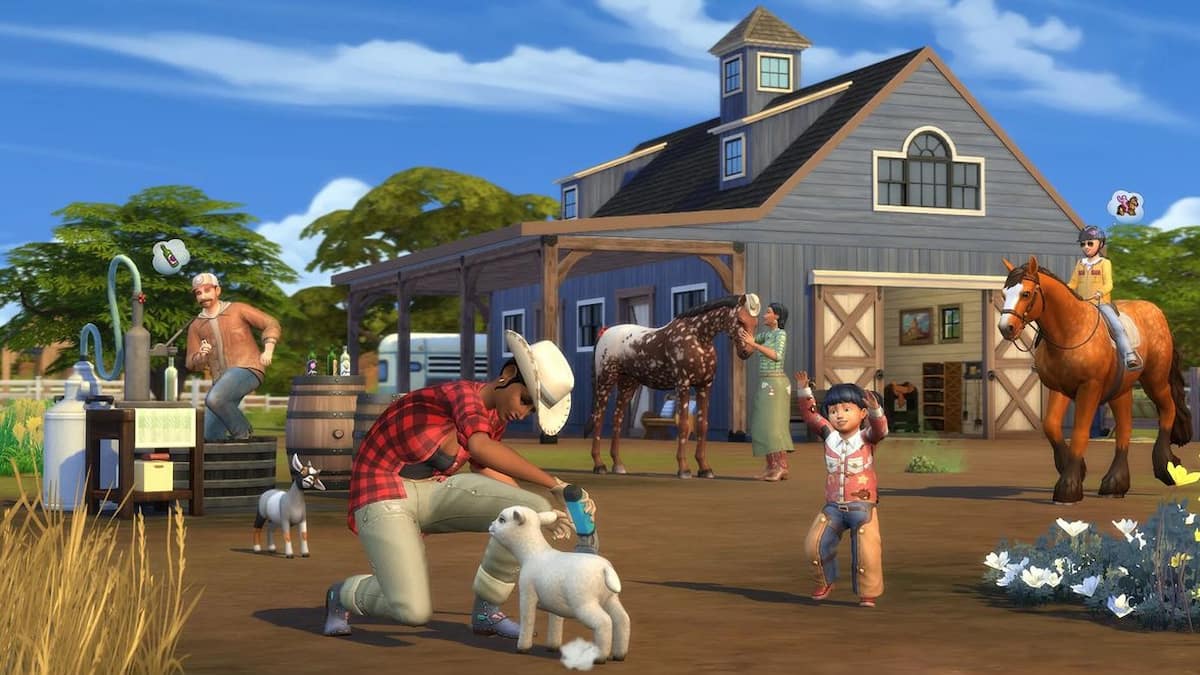 Since it is an expansion pack (the highest tier of DLC for The Sims 4), the Horse Ranch pack includes many different items from both CAS and Build/Buy—clothing, building materials, decor, and more are all featured in the pack. That being said, we see some consistent themes in what is offered:
Western-style clothing for all age groups. This includes flannel shirts, jeans with chaps, button-up Western shirts, and both Cowboy boots and hats.
Rustic building items, such as columns and sliding barn doors. Most items are natural and weathered wood swatches.
Furniture to match everything else. Rocking chairs, saloon stools, and animal print upholstery are featured.
Decor to make the Western style living and the horse raising more believable. Items like bunting, horse sports signage, horse statues, barn clutter, and more are seen.
Gameplay items like animal grooming stations, a Western-styled guitar, and horse jumping obstacles can be spotted in the trailers and promotional photos.
Related: All Animal Treats and Effects in Sims 4: Cottage Living
What is the Horse Ranch Expansion Pack in The Sims 4?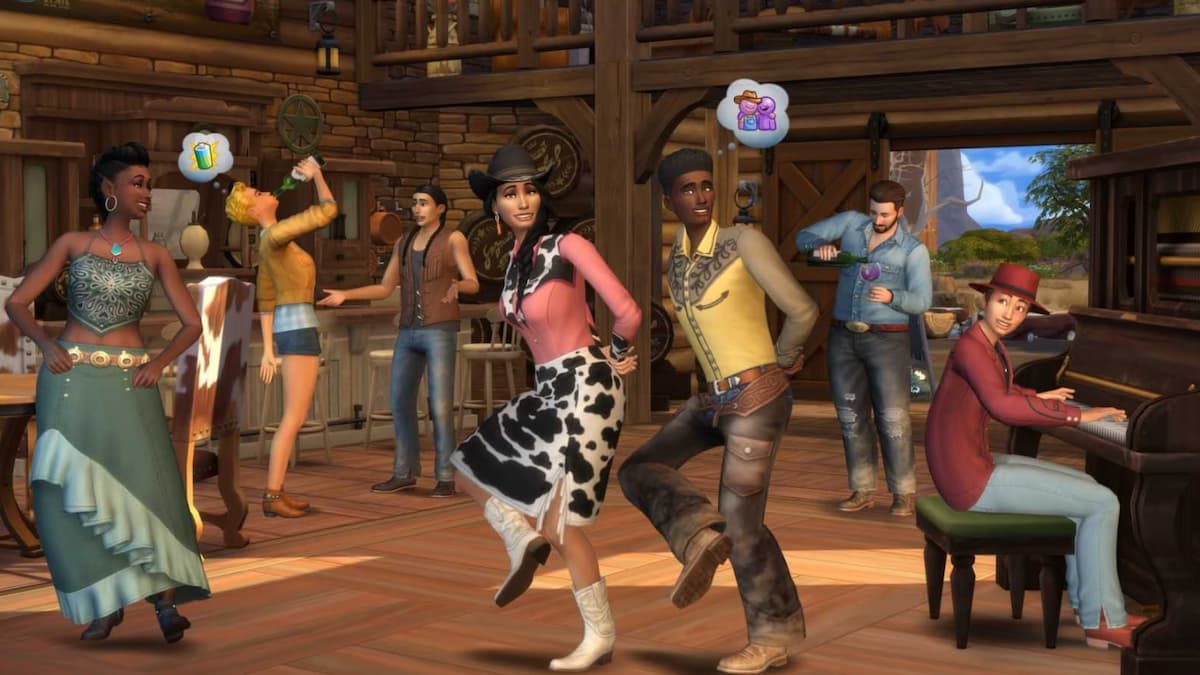 The Horse Ranch Expansion Pack for The Sims 4 is a DLC centered around Western-style ranch living, which includes raising horses and tending to mini goats and sheep. The pack also enhances gardening through manure/fertilizer and rustic decor. While events like dances will be added, the main feature is still the horses. Train them, bond with them, and even enter the horses into competitions. The Horse Ranch Expansion pack releases on July 20, 2023, and costs USD$39.99.
Want to read more about caring for animals in The Sims 4? If so, check out How to hatch eggs in Sims 4: Cottage Living on Pro Game Guides.