The Finchwick Fair is an event in Sims 4: Cottage Living that happens every Saturday at the Finchwick district in Henford-on-Bagley. The fair runs from 3:30 PM to 9:30 PM and features various competitions to enter. The Finchwick Fair rotates through five different themes, which determine what competitions and shops are available.
The theme of the Finchwick Fair can be seen in the calendar, so players can plan what competitions they would like to enter. A notification will also pop up when the Finchwick Fair is starting so Sims can easily travel there if they want.
Related: How to Complete Country Caretaker Aspiration in Sims 4: Cottage Living
How to Enter the Finchwick Fair Competitions
In order to enter the Finchwick Fair, Sims must travel to the Finchwick Fair and go to the designated area for the competition. Click on the area and choose what animals or items you want to enter (The item or animal must be in the Sim's inventory). Once entered, the judge will take a little time to walk around looking at the entries, and during this time, players can choose to bribe the judge to increase their chances of winning, but if it fails, it will hurt the chances of winning.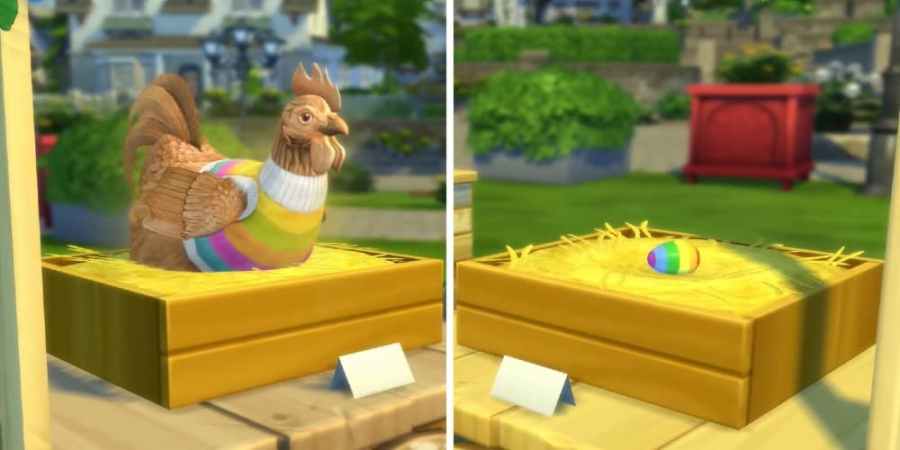 Depending on what the theme of the Finchwick Fair is, there will be different competitions to enter. The five themes along with the competitions are as follows:
Chicken Fair- Best Chicken, Best Egg
Cow Fair- Best Cow, Best Milk
Llama Fair- Best Llama, Best Wool
Garden Fair- Best Plant, Best Pie
Oversized Crop Fair- Best Crop, Best Pie
Winning a Finchwick Fair competition will earn you a Fair ribbon and other rewards, but what does it take to win? For the animal competitions, the best way to win is to have an animal with a high relationship, who is clean and fed. Special animals like a Rainbow Cow or a Golden Chicken also increase the chances of winning.
For the item competitions, the quality of the item is what matters most. Submitting a crop, plant, or pie with Perfect quality is the best way to win, but Magnificent, Superb, and Excellent quality all have a good chance to win. For the oversized crops, the size of the crop is most likely the main criteria of judging, but the quality may be judged as well.
For more Sims 4: Cottage Living guides, check out All New Traits in The Sims 4: Cottage Living on Pro Game Guides.