Want to have your Sims pump some iron while on the clock in The Sims 4? That also means doing your work outside of job hours, namely the Study Opponents task. Thankfully, it's super easy to complete and only requires a computer that your Sim can access.
How do you Study Opponents in The Sims 4?
To study opponents:
Check your job tab when your Sim is a Professional Athlete.
Scroll to the bottom and check if Study Opponents is on your list of responsibilities.
If so, head to a computer in your Sim's home, their friend's house, or even a library.
Click on the Web option and look for the Study Opponents tab, which includes a muscular arm.
Choose this and wait for your Sim to finish their task. You can make sure they completed it by checking the job tab, where it will have a check mark if finished.
Related: Sims 5 Leaks – Release Date, Announcements, Features, & more!
Do you need a promotion to Study Opponents in The Sims 4?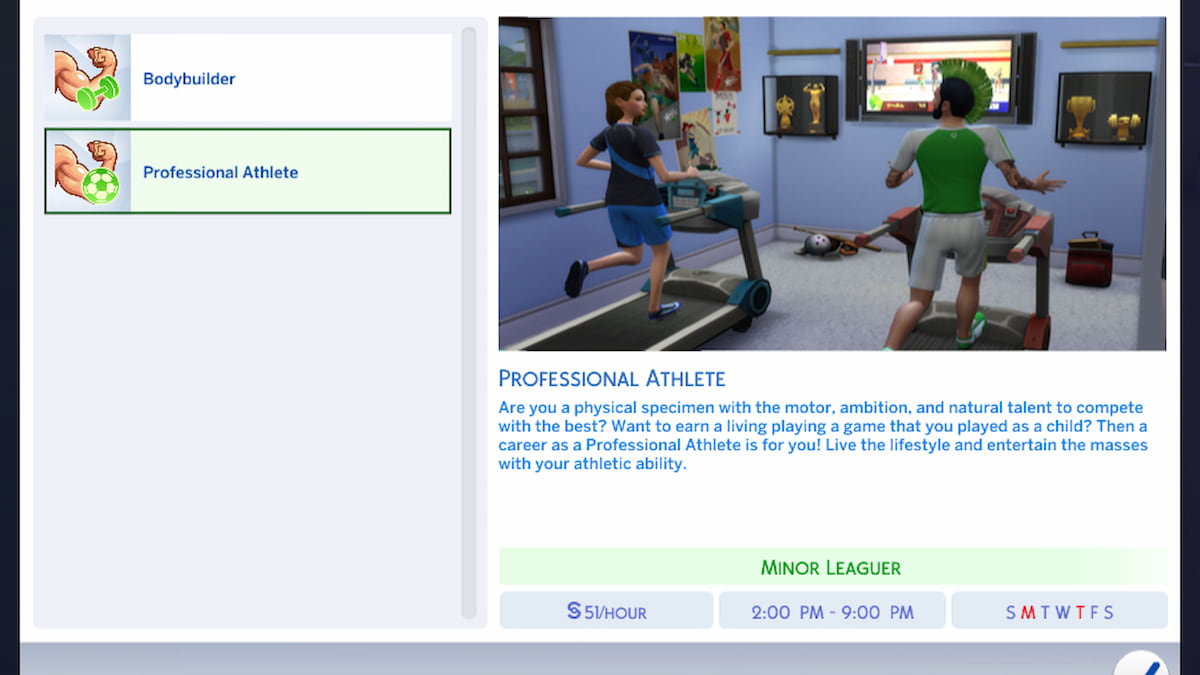 Since studying your opponents is a specific mechanism for practice outside your Sim's job, it is tied to their position. You won't be able to Study Opponents until you have reached the Professional Athlete job. If you choose it over Bodybuilder, this is the first step when you branch off in the Athlete career. You'll need to go through the first four jobs first: Waterperson, Locker Room Attendant, Team Mascot, and Dance Team Captain.
Want to read more about The Sims 4? If so, check out All possible Life Tragedies in Sims 4 Life Tragedies Mod on Pro Game Guides.