Building in The Sims 4 is nearly limitless, which is often a favorite aspect of the game for players. But it can also be a source of frustration. This is because you can sometimes hit a wall and need help with inspiration. Check out our extensive list below for ideas on what to do when building and designing bedrooms in The Sims 4.
How to get bedroom-building ideas in The Sims 4
There are tons of ways to spark inspiration for building while playing The Sims 4. We've compiled a few of the most useful ones that we fall back on when we're running low on creative juices:
Consider what your Sim does outside of the bedroom. Are they into music? Try making some space in the corner for instruments.
Pay attention to the size of your house and household. Do you have a small home with eight Sims? Then make your bedroom a small space with a loft bed.
Think of the budget that your Sim is working with. If they are filthy rich, reflect that within their bedroom's accessories and flooring.
Look back on the personality of your Sim. Are they a quirky and outgoing teenager? Then maybe make them a colorful space with plenty of room for bringing friends over.
Colorful Teen Room
Interior design for bedrooms doesn't need to be for adults only; your teen Sims deserve some style, too! There are several expansion packs that will make this kind of room especially easy to attain: High School Years, Pastel Pop, Parenthood, etc. But you don't need these to make an aesthetically pleasing adolescent pad. As you can see in the above photo, even the base game of The Sims 4 can provide color and style if you get creative. You should focus on bright colors, interesting shapes, bright lighting, and personal clutter.
Minimalism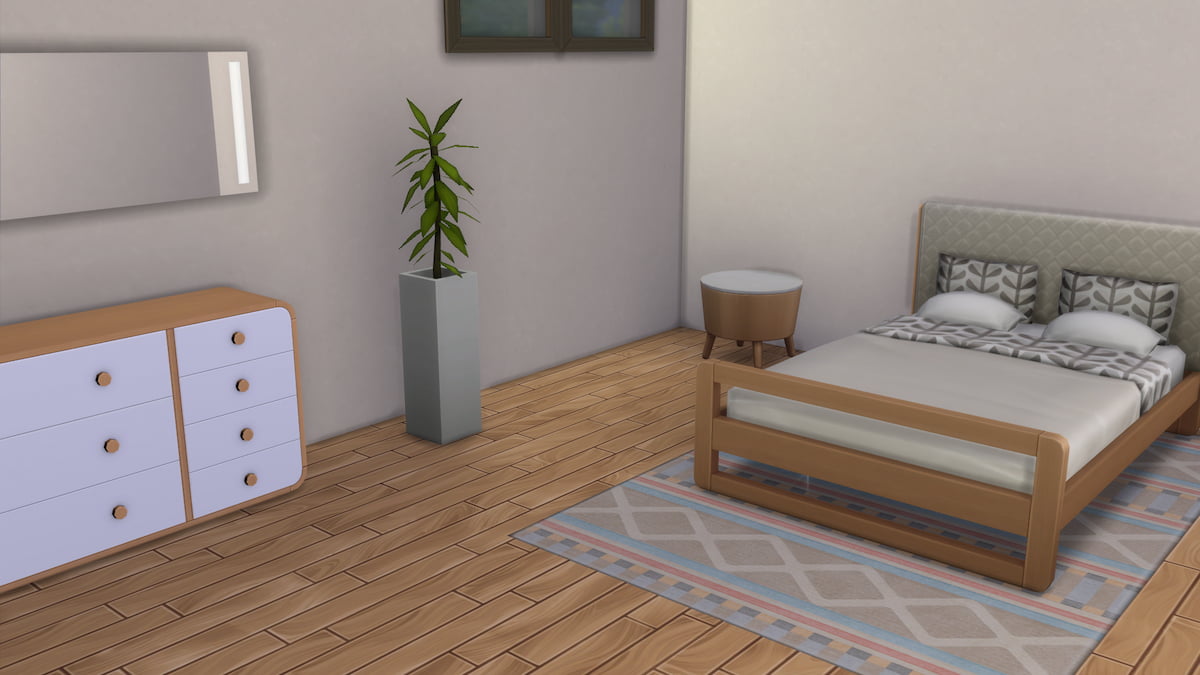 Technically, minimalism is really just the focus on not creating excess clutter or designing beyond what you (or your Sim) need. But most of us know that there is an associated aesthetic with modern-day minimalism. This typically shows up in the form of neutral colors, rounded corners, and natural fibers. This style is one of the easiest to achieve without any special packs. You can even look at this as the opposite of the Tiny Living challenge. Try and keep items to a minimum while still looking stylish.
Fancy Living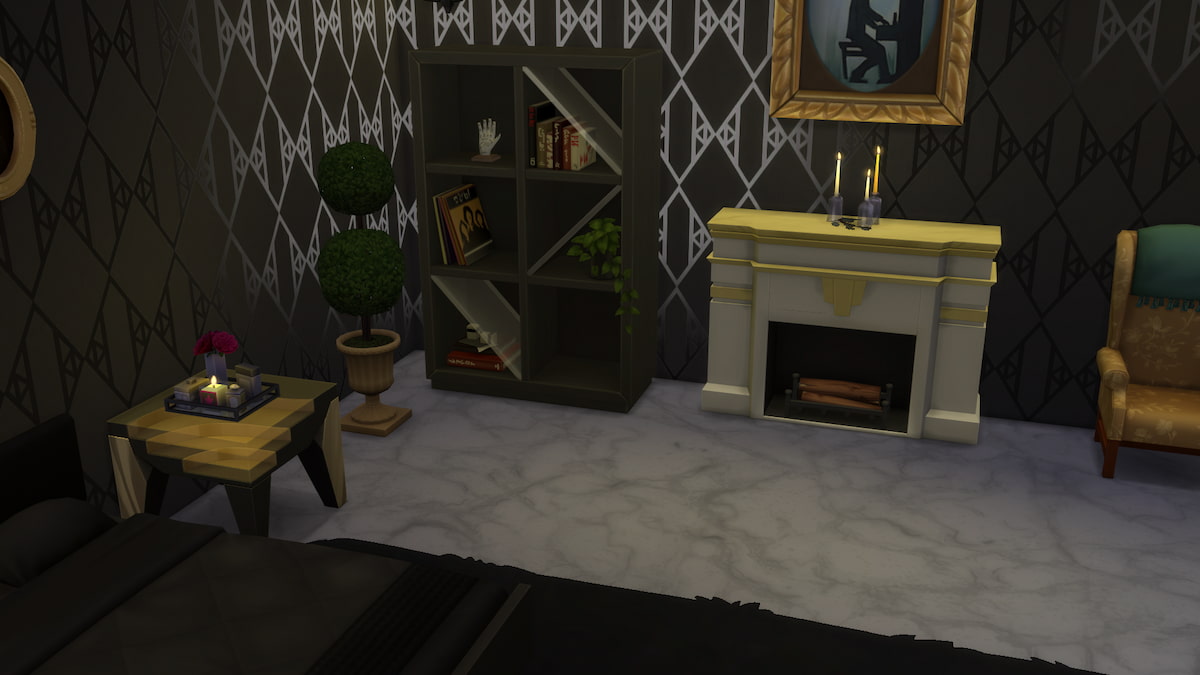 If your Sim is rich, or just has aspirations of wealth, consider making their bedroom reflect that. Use lots of gold accents, marble/glass, and use of excess features like bedroom fireplaces. You may end up spending a lot of money on this one, so make sure to look at your Sim's budget. While many packs like Get Famous and Vintage Glamour help you achieve this look, there are tons of luxury items available in base gameplay.
Cramped Space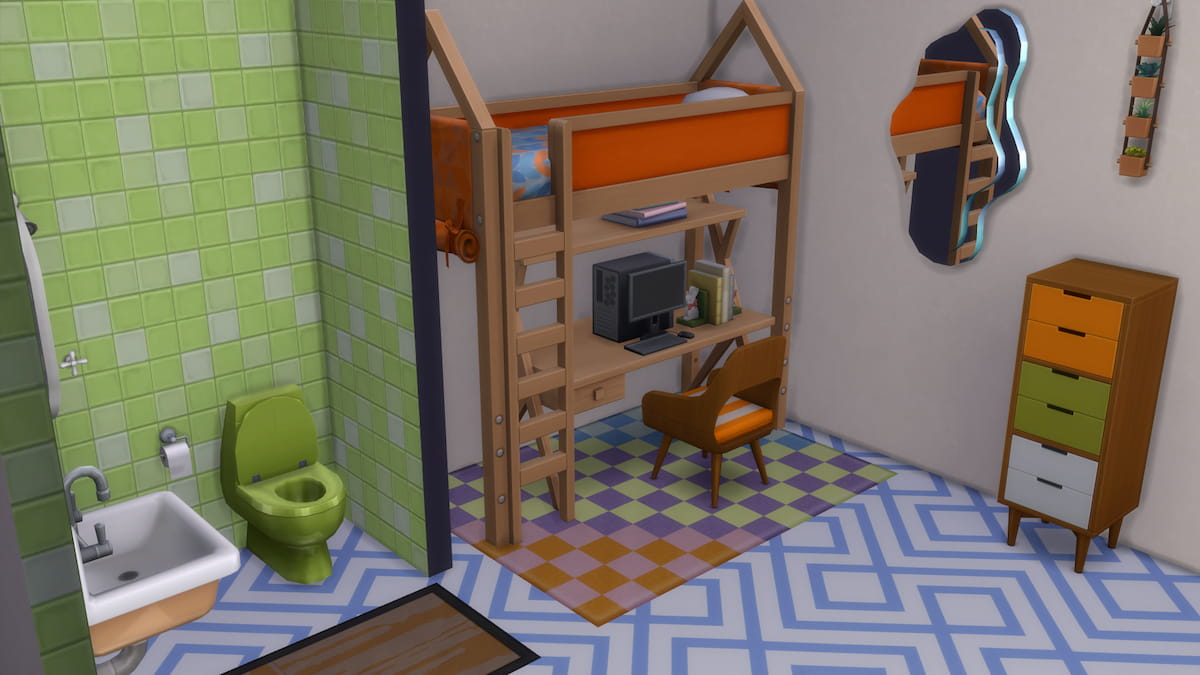 The Tiny Living stuff pack introduced small spaces and constraints in a more official capacity, but you don't necessarily need it installed to make creative use of small areas. If you want to challenge yourself and your Sims, try making a small space lively. To achieve this, use combination items like loft beds and smaller appliances like doorless showers. Even consider turning on the bb.moveobjects cheat to get yourself more space to work with.
Vampire Lair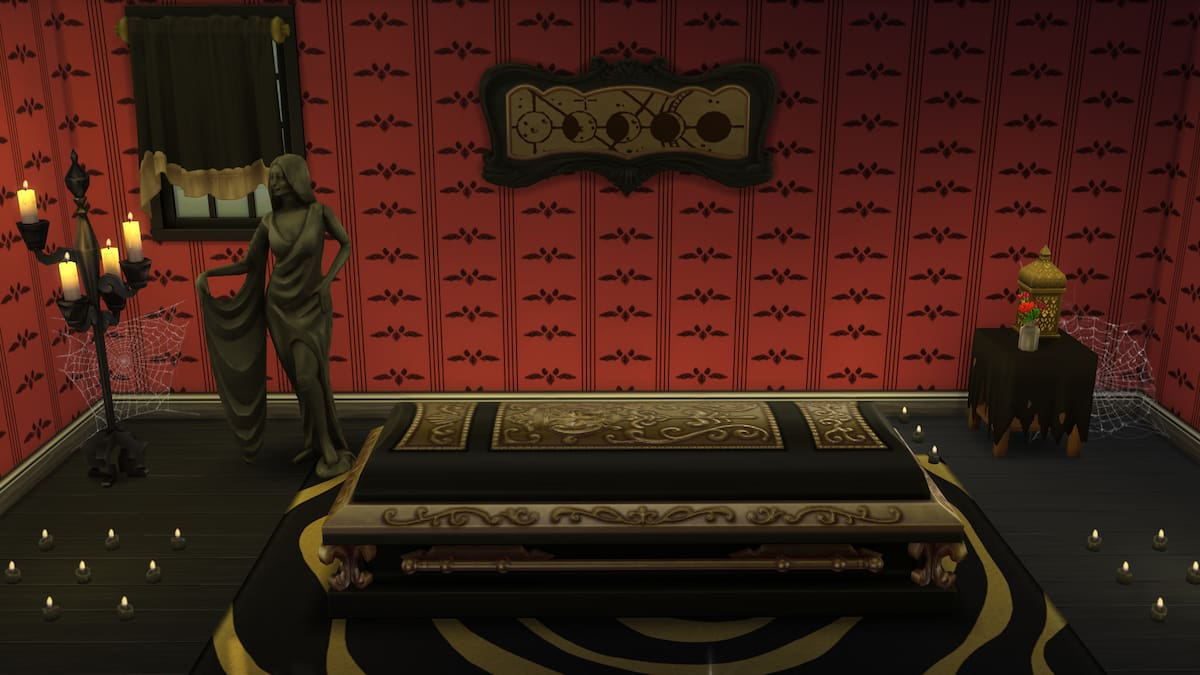 This might be the most limiting of all of our entries on this list, but we couldn't resist suggesting it due to its novelty. Vampire lairs are technically bedrooms, too! Having the Vampires game pack is a must, but the rest can be improvised. Make sure you have a coffin, candle-based lighting, and lots of use of the color black. You can even deviate from this if you wish and create a colorful and happy Vampire bedroom.
Double Kid's Room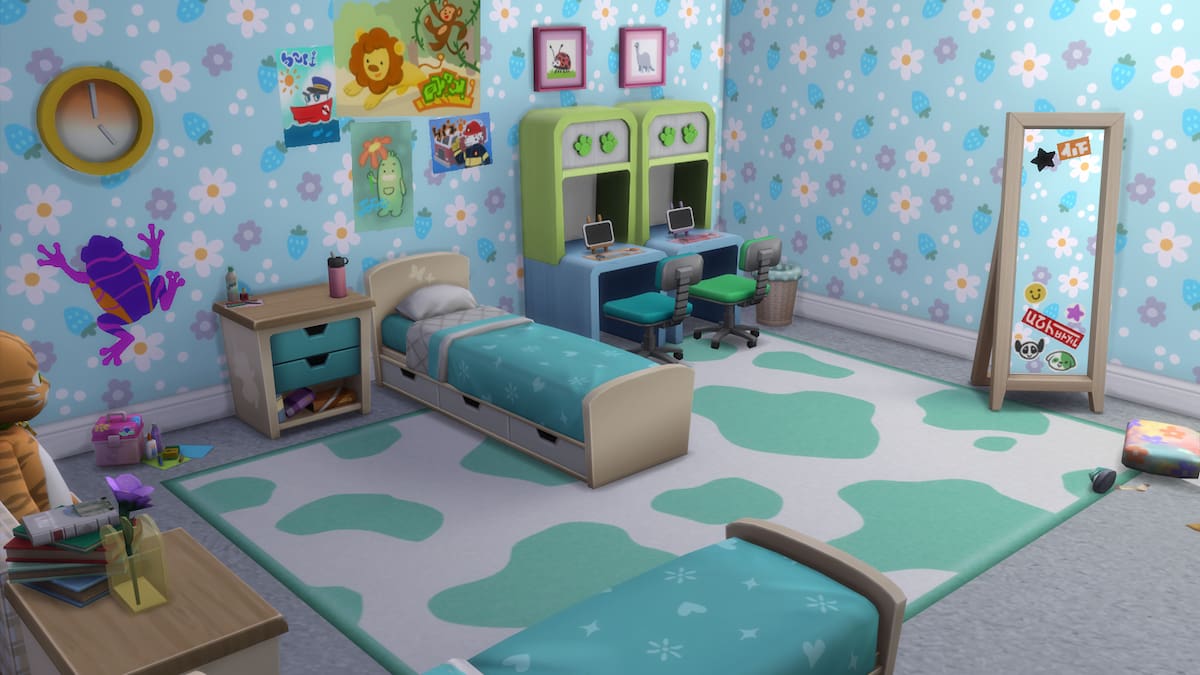 Looking to strike a middle ground between space constraints and bright colors? Then look no further than a double bedroom. Take the challenge by having two (or more) of your Sim kids have to share a bedroom, then make the most of it! Key points to focus on are doubles of key furniture, plenty of space for playing, and cute colors/patterns. You don't need any special packs for this one, but it can help to have ones like Kids Room, Pastel Pop, and My First Pet.
Related: Best Sims 4 Build Challenges
Gaming Setup
You don't have to base your bedroom around just sleeping, you can also look at your Sim's hobbies. Consider placing a gaming setup right at the core of their bedroom. Focus on colorful lighting, flashy electronics, and gaming-related decor. This one can be made easier with High School Years and Discover University, but any pack that gives you electronics and cool lights is valuable for this bedroom.
Other Bedroom Ideas
If you weren't inspired enough by our above entries, then read on for these other helpful bedroom types. We've included more bedroom ideas for all different types of Sims. Whether they're a relaxed hippie or a high-maintenance tech enthusiast, we have some great pointers.
| Room Type | Description |
| --- | --- |
| Sun Room | Give your Sim lots of big windows and furniture positioned in front of the windows to ensure they can enjoy natural lighting at any time of the day. |
| Low Down | Use lots of low-lying furniture to create a relaxed space. Beds that have no frame, ottomans, and rugs are useful in achieving this look. |
| Futurism | If your Sim is a future pioneer, make this reflected in their bedroom. Utilize metal materials, colors like silver, and cool lighting to pull off this aesthetic. |
| Beach Cabana | Pull off a tropical crashpad by using warm woods, blue and orange colors, and one wall that opens to a spacious balcony. |
| Academic | Have a scholarly Sim? Put in some bookcases, jewel-toned furniture, and dim lighting to capture that energy. |
| Bohemian | Use lots of brown and green colors, with colorful accents, to pull off the modern hippie look. Don't forget the natural materials and maximalist clutter (especially plants). |
Want to read more about building in The Sims 4? If so, check out Best Sims 4 build cheats – Codes for easy building on Pro Game Guides.