Picking out a Sims 4 expansion pack is not easy, especially when it means spending up to $40. We've compiled the best packs for a variety of players' needs. We have great recommendations, whether you're into building homes or putting Sims in the latest fashions.
Best Sims 4 Pack for New Gameplay: Eco Lifestyle & Get to Work
Eco Lifestyle and Get to Work are the best packs for players who want an injection of new mechanics, things to do, and other gameplay. Players who enjoy detailed tasks, more realistic gameplay, and building their communities will enjoy the green living of Eco Lifestyle.
Get to Work gives players a variety of new careers, aliens, and even some fun retail mechanics. Follow your sim to work as a police detective, explore an alien world, and more in this pack. The impressive thing about Get to Work is that it is one of the earlier packs from The Sims 4.
Best Sims 4 Pack for Unique worlds: Island Living, Snowy Escape, & Cottage Living
Players who desire a new place to let their Sims run around and get into antics will love buying either Island Living, Snowy Escape, or Cottage Living. Cottage Living puts players in a quaint English rural community, Snowy Escape transports sims to mountainous Japan (or heavily inspired by it), and Island Living puts you on a tropical map. These neighborhoods offer the ability to transport your Sims to a place like no other.
Best Sims 4 Pack for Build/Buy & CAS Content: High School Years & City Living
High School Years, set in an idyllic American town, and City Living, set in an amalgamation of many major cities, are our picks. Both offer ample opportunities to customize sims and their homes. Use the mix of contemporary pop-culture-inspired and casual bohemian items to make your own engaging and eclectic environment. If you want something more sleek, urban, and international, check out City Living and go out on the town.
Best Overall Sims 4 Expansion Pack: Seasons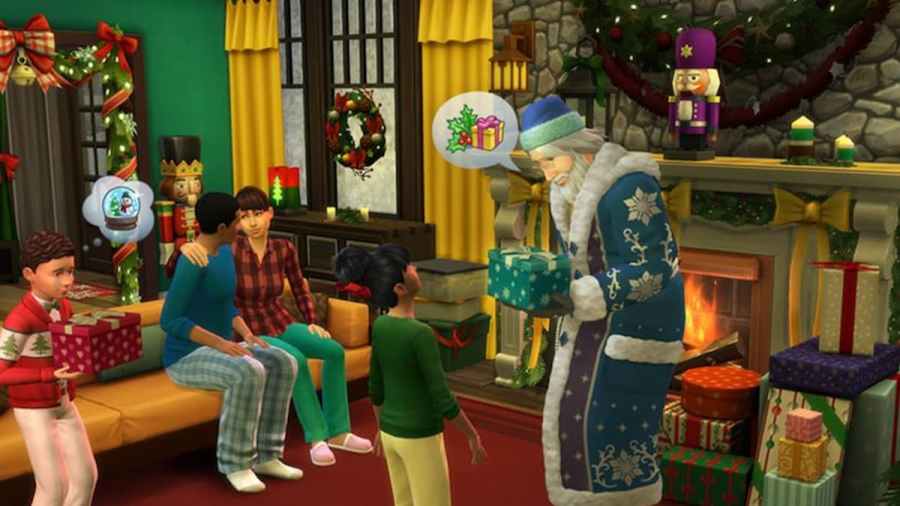 Seasons is hands down the best expansion pack for any player of The Sims 4. When you buy the expansion pack, you will enjoy fully-developed seasons, make your own holidays, dress for any weather, build your perfect domestic home, and much more! This pack has very few bugs, plenty of content, and has stood the test of time. Whether your want to dress up your Sims, enjoy new gameplay, or have a unique environment, Seasons has it all.
Want to do something a little controversial in The Sims 4? Check out How to install the Basemental Drugs mod in The Sims 4 on Pro Game Guides.