You've made it past Hexaghost and The Champ. Your deck is fine-tuned with only the most powerful cards. You generate Shiv cards on each turn, wailing away at bosses and inflicting absurd amounts of damage. Now, your entry to the Spire is blocked by the colossal, Shiv card-punishing, ever-strengthening Time Eater. This battle decides whether you will slay the spire or fall to its guardian. Here's a boss guide for Time Eater in Slay the Spire.
How to beat Time Eater in Slay the Spire
What is Time Eater's gimmick?
Every boss in Slay the Spire has their gimmick, an exclusive mechanic that makes your life difficult. For Time Eater, he keeps track of how many cards you play in combat. Every 12 cards you play, Time Eater instantly shuts down your turn and gains two Strength. This makes spam decks with cards like Blade Dance and Anger quite challenging to use, even if they previously dominated combat.
What are some effective strategies against Time Eater?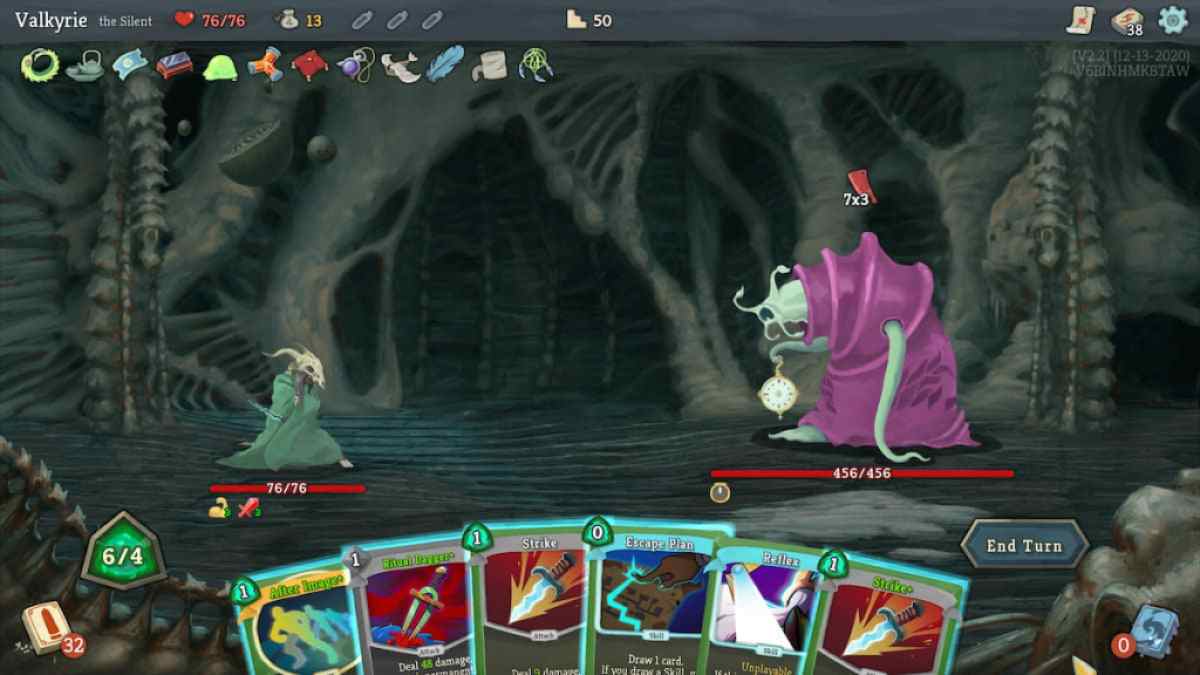 The most powerful strategy against Time Eater is stacking Poison effects. Once Poison is applied to Time Eater, it does not count toward his clock gimmick. Even if the timer runs out and you are not actively playing Attacks, you can still inflict damage over time with Poison. Poison can be applied by cards like Deadly Poison, Envenom, and Poisoned Stab. If you have stacked poison on Time Eater, you can use Catalyst to inflict lethal amounts of damage.
Although Poison is the main specialty of the Silent, other characters possess unique advantages against Time Eater as well. The Ironclad can beat Time Eater with heavy single-card attacks like Bludgeon, Heavy Blade, and Searing Blow. The Defect can channel Dark Orbs and deliver devastating blows, while the Watcher can store up Mantra and unleash cards like Reach Heaven and Pressure Points when in Divinity stance.
What are some deck synergies that can beat Time Eater?
For Time Eater, the ideal deck contains cards with concentrated, high damage. Using the synergy of Blade Dance and Envenom, you can apply large amounts of Poison with the Silent in a single turn. However, this synergy causes the clock to tick even faster, since you can only play 12 cards before his gimmick activates. If your Attack cards are upgraded, this means you can only use three Blade Dances, since they each spawn four Shivs.
The Ironclad's card choices are perfect against Time Eater, since he excels in single-card damage. Cards like Carnage and Body Slam can synergize well with Combust and Barricade respectively. For the Defect, you should focus on the damage of your Dark Orbs, since they scale each turn. When combined with Dualcast and Recursion, you can maintain constant damage by channeling these Orbs.
For the Watcher, Pressure Points is a deadly card against Time Eater. This card's effects stack over time, so it can inflict absurd amounts of damage while still counting as only one card. If upgraded, this card can inflict 11 damage plus the value of any previously stacked Marks. When combined with Divinity stance, the effectiveness of this synergy is off the charts.
Related: Slay the Spire comes to tabletops everywhere in one week
Tips and tricks for beating Time Eater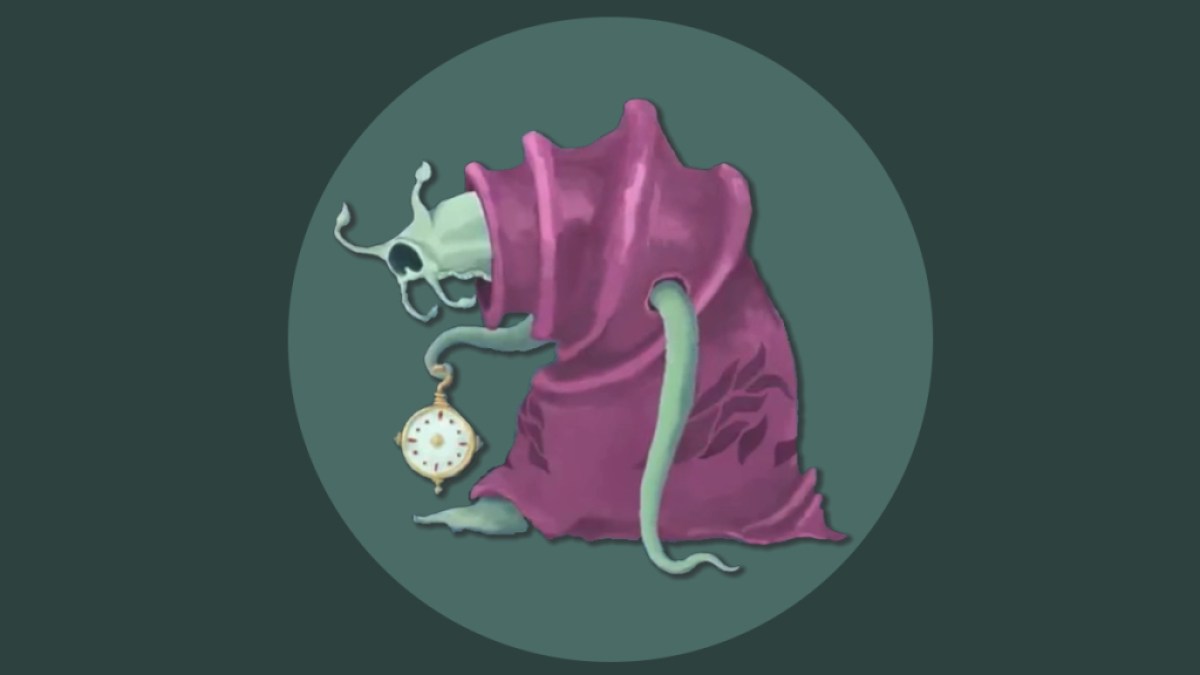 Here are some small gameplay tips that may help you conquer this intimidating boss.
Try timing his gimmick so that he will automatically end your turn when your cards have already been played. Constantly watch the clock and use the timing to your advantage.
Halfway through his health bar, Time Eater will partially heal. Keep this in mind as you dish out your high damage cards, and plan accordingly.
The best way to avoid dying to Time Eater is by beating him quickly. The Ritual Dagger card is a great way to dispose of this boss in a short amount of time, as its damage infinitely stacks. This will prevent Time Eater from gradually scaling his Strength as well.
For more Slay the Spire guides, come check out Dead Branch relic in Slay the Spire, explained here on Pro Game Guides.