In Sonic Frontiers, players will come across various Coins while exploring the open world, each of which serves a specific purpose. While some collectibles are required to upgrade Sonic's abilities, others are used to open different Portals in the game. Purple Coins is one of the collectibles you will find, and players need to know how to use this item in-game. Here's what Purple Coins are used for in Sonic Frontiers.
How to spend Purple Coins in Sonic Frontiers?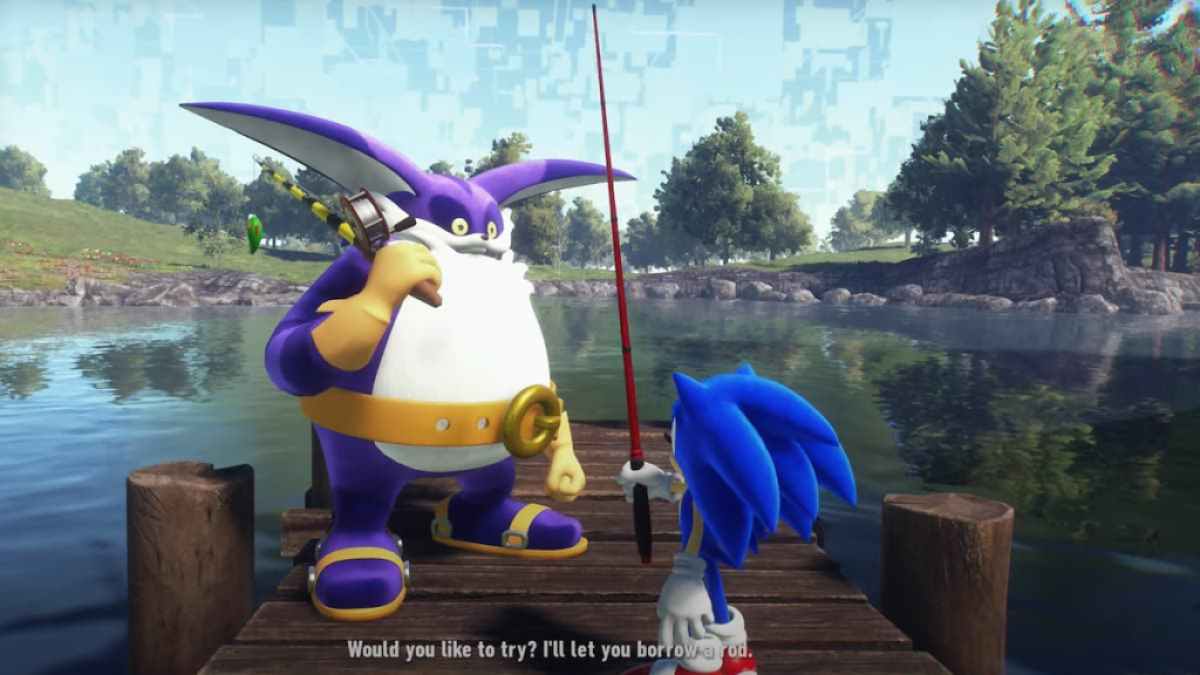 Purple Coins in Sonic Frontiers have a single purpose, it is used for Fishing. After collecting Purple Coins, you need to give them to Big the Cat to borrow a Fishing Rod. You will find this collectible all across the map, and a few methods exist to collect this resource. Players can hold up to 999 Purple Coins at a time. Fishing also has dedicated spots across the map. Look for Purple Portals that allow you to access the Fishing Minigame. Remember to collect enough Purple Coins before starting a Fishing session, as you'll need to give them to the Big the Cat for every attempt.
Related: All new enemies in Sonic Frontiers
While catching fish, players will also come across a different type of currency, green Treasure Tokens. You can trade this in Big the Cat's shop to purchase different items that aid Sonic's adventure. For instance, you can trade essential items like +20 Lost Koco, +100 Rings, +50 Skill Pieces, Red Seed of Power, Blue Seed of Defense, Portal Gear, and several other items. Exploration is a major part of the game, and you'll come across several Purple Coins while simply roaming across the map. Players can also get Purple Coins during a Starfall Event, usually at night. You must collect the fallen star fragments and spin the slot machine to get a chance to acquire more Purple Coins.
For more information on Sonic Frontiers, check out How to fast travel in Sonic Frontiers on Pro Game Guides.