If you frequently find yourself ambushed by groups of cannibals, it's best to craft Time Bombs or Molotov Cocktails for some area-of-effect damage. Time Bombs are craftable weapons that can be thrown at enemies, detonating after a short period of time. They are effective at damaging large groups of enemies and kill most cannibals in one hit. If you have a few spare coins and a couple of explosive bricks, then Time Bombs may be your next favorite weapon. Here's how to make a Time Bomb in Sons of the Forest.
How do you craft a Time Bomb in Sons of the Forest?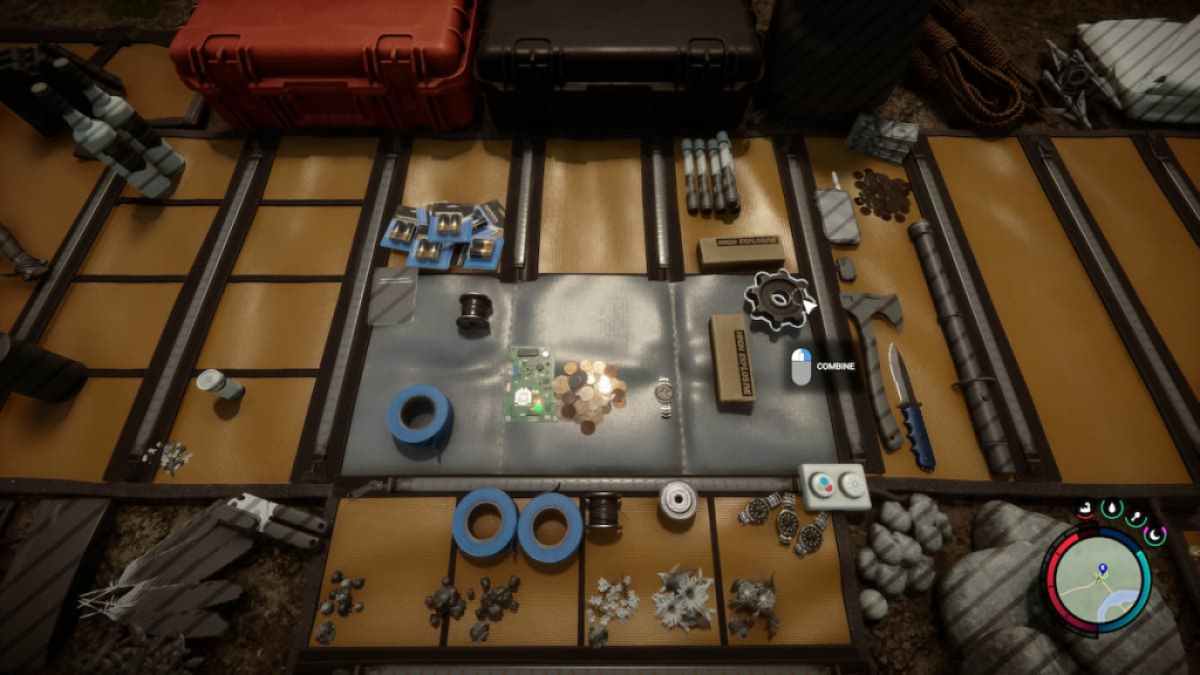 In order to craft a Time Bomb, you need to have five coins, one spool of wire, a C4 brick, a circuit board, a silver watch, and a roll of duct tape. If you have all of these components, open your inventory and press Combine for each ingredient. Make sure to press Combine five times for the coins, as each item must be individually selected. Next, select the spinning gear to combine these items, and you have now crafted a Time Bomb.
How do you use a Time Bomb?
To use a Time Bomb, open your inventory and hover over the bomb. Interact with the item to equip it, then exit your inventory. When you are ready to throw the bomb at enemies, press the Interact button, and your character will both light the fuse and toss the bomb in front of him. After a second or two, the bomb will explode, so make sure you are out of the blast radius before it detonates. This bomb will destroy structures you have crafted, so be careful when using it around your home base.
For more Sons of the Forest guides, come check out How to find the Shotgun in Sons of the Forest here on Pro Game Guides.