Firearms are a rare commodity in Sons of the Forest. While scarce, they give the player a great tactical advantage over the mutants and cannibals wielding hand-crafted tools for weapons. The Shotgun is probably the king of firearms, dishing out immense damage and bringing stopping power that can kill even the hardest mutants. This guide will help you find the shotgun, the most powerful firearm in Sons of the Forest!
Where to get the Shotgun in Sons of the Forest
Finding the Shotgun in Sons of the Forest requires a shovel first. It's buried in the coffin with a dead soldier at the location of the second purple marker, so finding the exact place shouldn't be hard. Just follow the ping on your GPS tracker.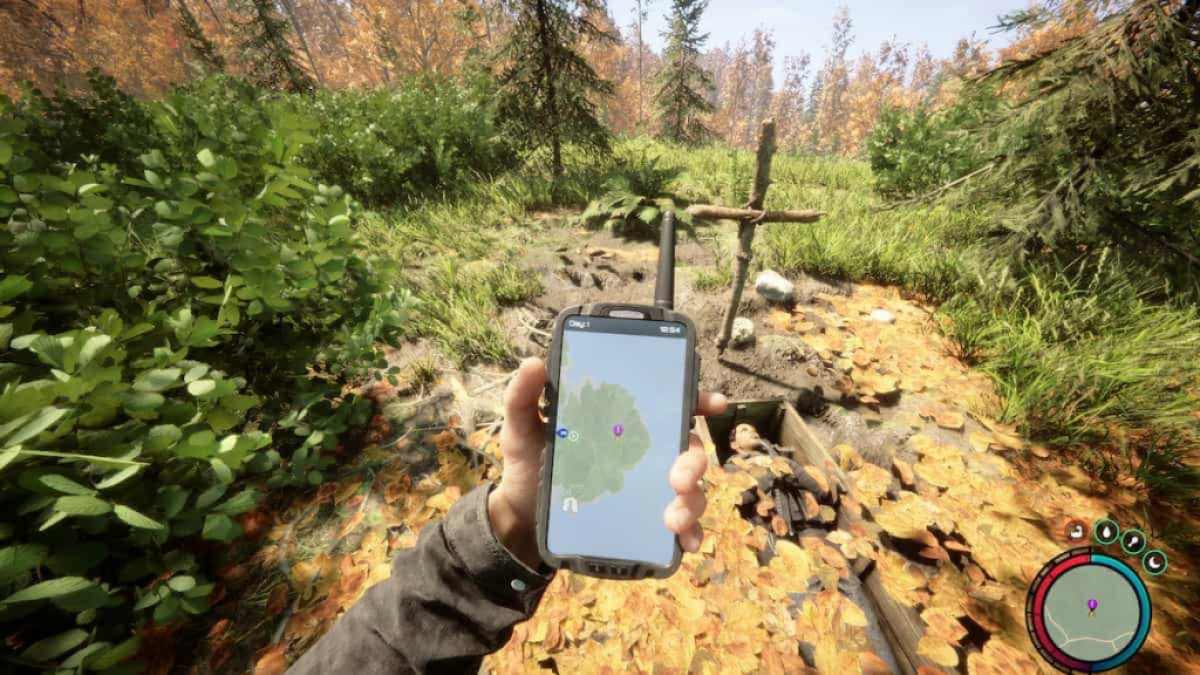 You can use the middle mouse click or options on controller to zoom in on your tracker for a more accurate picture of where you're supposed to go. The grave can be tricky to spot since it's hidden in the shrubbery. It will have a red piece of cloth on it. The GPS tracker will beep with increasing frequency the closer you approach it. Dig up the grave using your shovel to find a dead body inside with the Shotgun.
Be careful, though, because a large cannibal camp is nearby, so make sure you have a Pistol or an amazing melee weapon like the Katana or Chainsaw to help you deal with them.
Looking for more survival hits for Sons of the Forest? Find out How to find the Machete in Sons of the Forest.