Finding the B team is your first objective in Sons of the Forest. The team got separated during the helicopter crash and strewn across the map into three locations represented on your GPS locator by purple markers. Getting to each of them will require you to do specific tasks or have a piece of particular equipment. In this guide, we will show you how to find them step by step.
Sons of the Forest - What do you do at purple markers?
Once you obtain the GPS tracker in Sons of the Forest, you will receive your first mission: to locate your B team marked by purple markers on the tracker. You must pick the trackers up when you reach their locations for the objective to complete. You can do these in any order you prefer, but we have chosen to do them starting from the location nearest to you, going outward.
First purple marker in Sons of the Forest - a soldier hanging from the ropes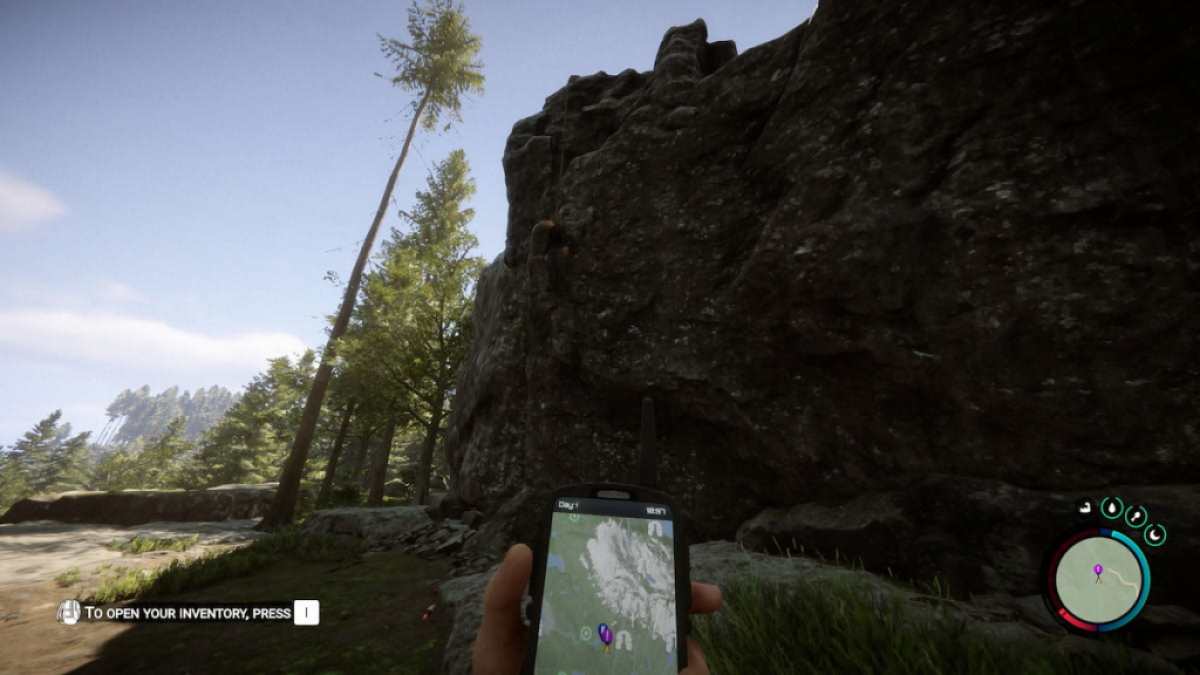 The first purple marker is on the corpse of a soldier hanging from the rope that got stuck to the top of a small cliffside. To reach it, climb to the top of the cliff and use your axe to cut the rope, releasing the soldier. Go back down and pick up the locator, and other useful loot like the flashlight nearby.
Related: All map icons & what they mean in Sons of the Forest
Second purple marker in Sons of the Forest - a buried soldier
The next soldier is buried underground, so you may have some trouble finding it. Look for the stick cross with a rag hanging from it. To pinpoint the marker's exact location, use the mouse's middle button to zoom in with your GPS locator. You will need to obtain the shovel to get to this marker.
Third purple marker in Sons of the Forest - a soldier stuck on a lifeboat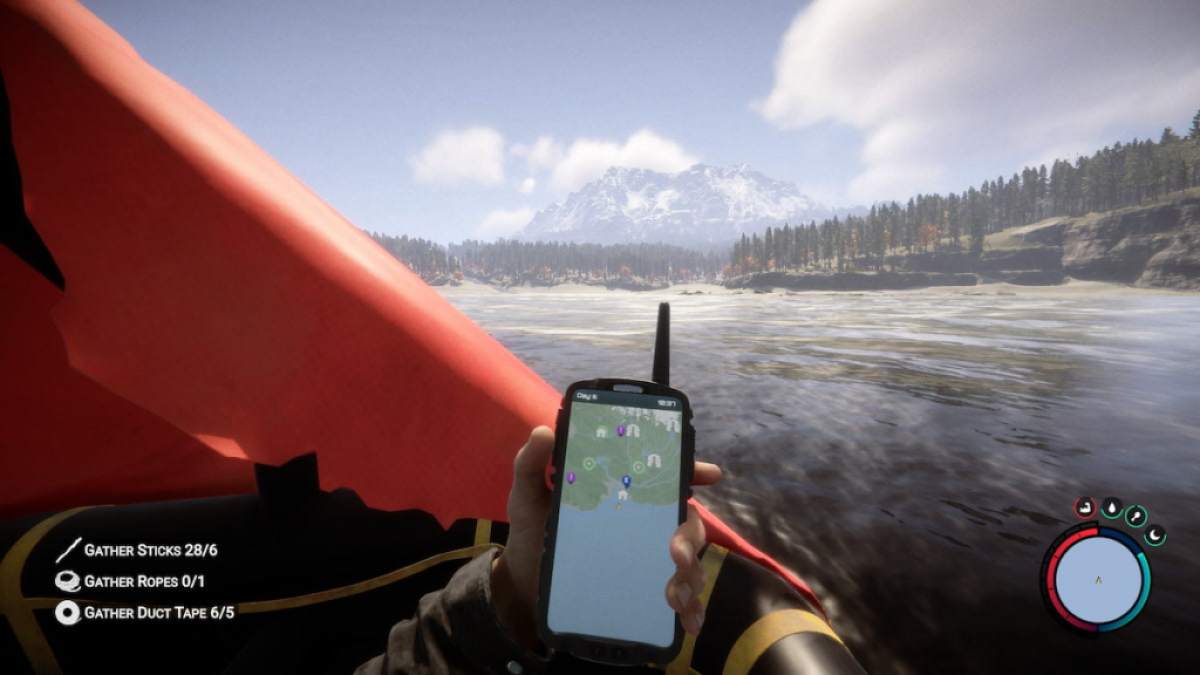 The third and last marker is on a soldier that died on the red inflatable lifeboat in the small bay on the southernmost part of the island. You will have to swim to reach the raft. Start from the point on the shore closest to the raft and find the ladder on the side to climb on. You will find the soldier with some supplies, including a pistol, so make sure you take this as well.
If you are looking for other weapons in Sons of the Forest, use these guides to help find them:
Looking for more survival tips and tricks for Sons of the Forest? We at Pro Game Guides have you covered with articles such as How to tame Virginia in Sons of the Forest and How to get the Rebreather in Sons of the Forest.