In Sons of the Forest, you need to survive by acquiring different types of resources and materials from all around the map. Some of the items you'll find are unique and can be used for specific purposes. The Rebreather is one of these items, and you need to know where to find this essential tool. Here's how to get the Rebreather in Sons of the Forest.
Where to find the Rebreather in Sons of the Forest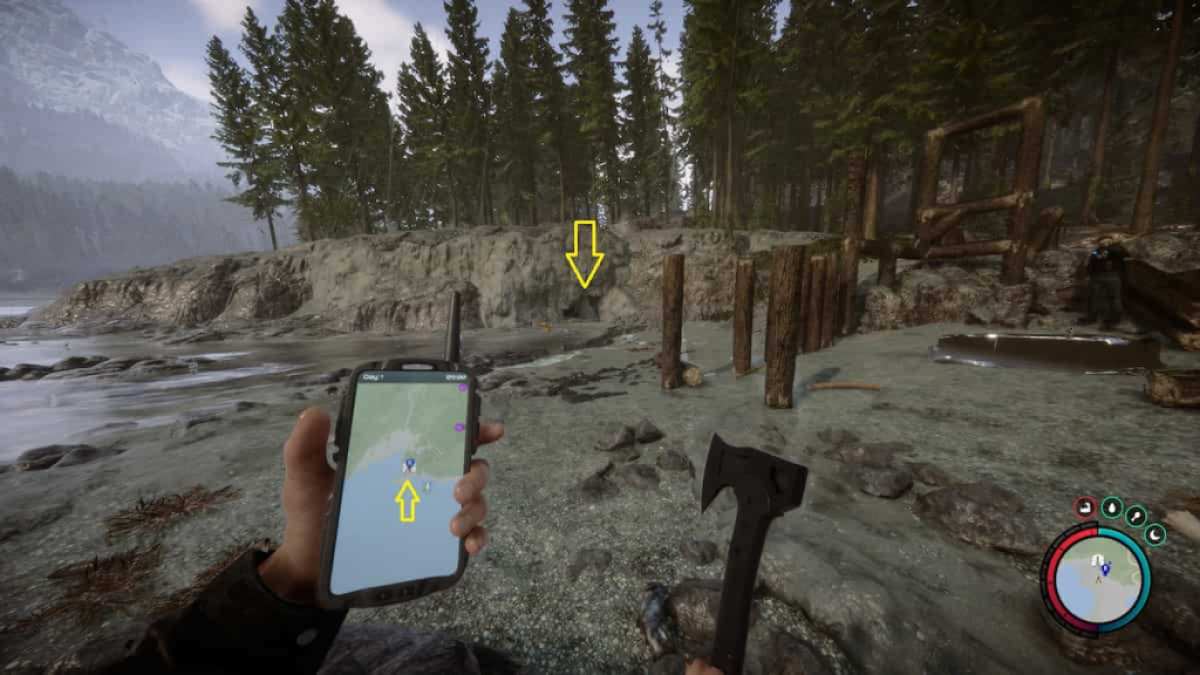 The Rebreather is located inside the cave shown in the image above. Check the map in the bottom left-hand corner to identify the exact location of this cave. You may spawn in front of this cave, or have a completely different origin point. Travel to this area and get inside the cave to get the Rebreather tool. You can use a Flashlight, or craft a Torch when inside the cave to see clearly.
While exploring the cave, you need to keep track of a few landmarks to make sense of which direction you are going. Follow the blue lights toward the interior of the cave, and you'll eventually come across several life jackets on the ground. Keep going straight till you come across an underground body of water with a dimly lit light on the far end of the room.
Related: What is the Multiplayer Limit in Sons of the Forest?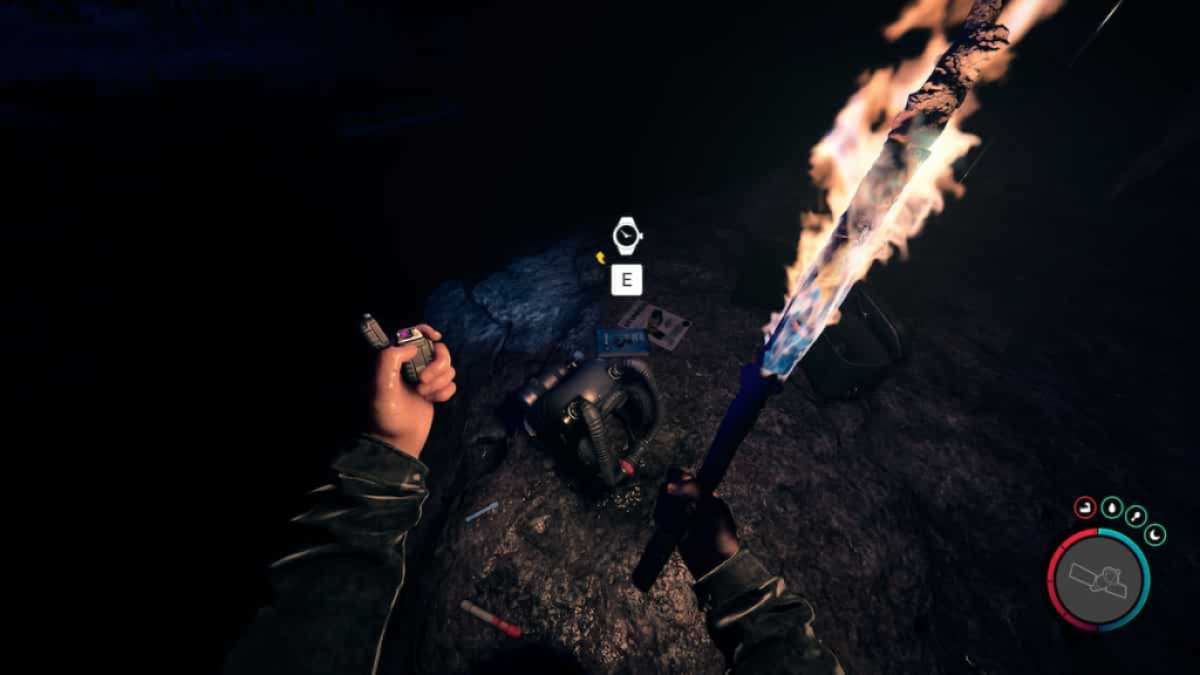 Walk to the light, and you'll find the Rebreather kept there along with some other essential materials. Collect this tool, and visit your inventory to equip it. After wearing the Rebreather, jump into the water in front of you and follow the pathway.
You will swim to the exit of this cave which opens up into the sea. Swim back ashore quickly and unequip the Rebreather. This tool will be essential to navigating around water as well as inside caves with bodies of water. You'll have to navigate through a similar underground lake while finding the Shovel, so we highly recommend players get this tool first in Sons of the Forest.
For more Sons of the Forest guides, check out Sons of the Forest crafting system, explained on Pro Game Guides.