In Sons of the Forest, you must survive in the wild by any means necessary, and crafting weapons will play an essential role in the match. The Spear is one of the basic weapons you can craft early in the game, and you need to know which materials are required for crafting this item. Here's how to craft a Spear in Sons of the Forest.
What materials are needed to craft a Spear in Sons of the Forest?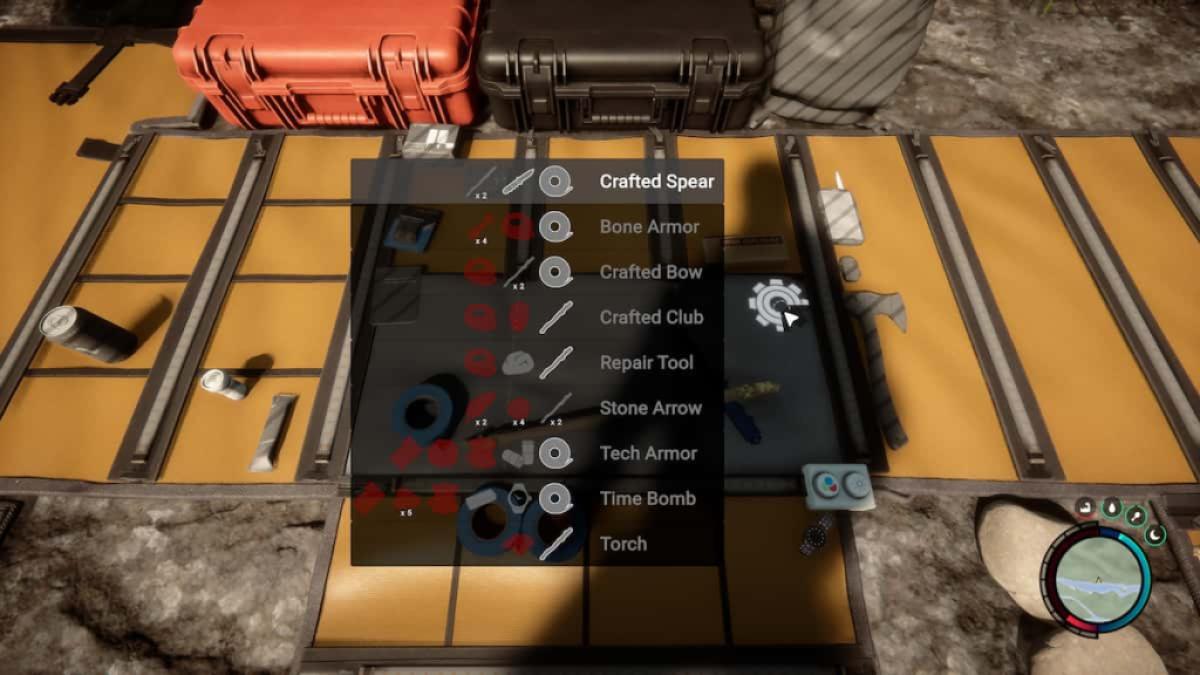 To craft a Spear, you will need three items: two pieces of Sticks, one piece of Duct Tape, and a Knife. The Knife can be found in the emergency kit that can be accessed through the inventory. As for Duct Tape, you need to look around in different boxes. We found a few at the initial crash site where Kelvin and your character spawns.
Sticks are rather common and can be found on the ground at almost every location. You need to simply look around to find these. Alternatively, you can ask Kelvin to gather the sticks and bring them to you. Once you have all three items, open your inventory and select the materials one by one. Once all the items are ready, press the gear button in your inventory to craft the Spear.
Related: What is the Multiplayer Limit in Sons of the Forest?
The Spear is a starter weapon, and you can hunt animals with it. You can also break wooden blockades in front of caves with the Spear. Surviving in Sons of the Forest is a tough task, but you'll need to craft the right tools and build proper shelters to stay alive. We recommend crafting this weapon as you'll need to hunt wild animals for food and materials. Explore as much as you can with the resources you have, and venture into different caves to get unique resources and materials.
If you are looking for other weapons in Sons of the Forest, use these guides to help find them:
For more Sons of the Forest guides, check out Sons of the Forest crafting system, explained on Pro Game Guides.