Sons of the Forest is an authentic survival experience combined with horror. And no true survival experience is complete without the proper tools, and a machete is perfect for the job. It has a bit faster swing speed and does more damage to enemies than the axe. Unfortunately, you won't get it immediately because the game forces you to find it. In this guide, we'll show you where to find the Machete.
How to get the Machete in Sons of the Forest
You can find the Machete in the sons of the Forest in the bay area with the cave entrance. It's located directly opposite the cave entrance, just follow the beach and you will discover a small ruined camp nearby. There will be two tents, a soldier's body with a shotgun rail, multiple crates filled with supplies, and three ruined dinghies. Approach the two which are near the water. You will see that the machete is stuck into the one further from the waterline. Press E to take it, and open your inventory to equip it.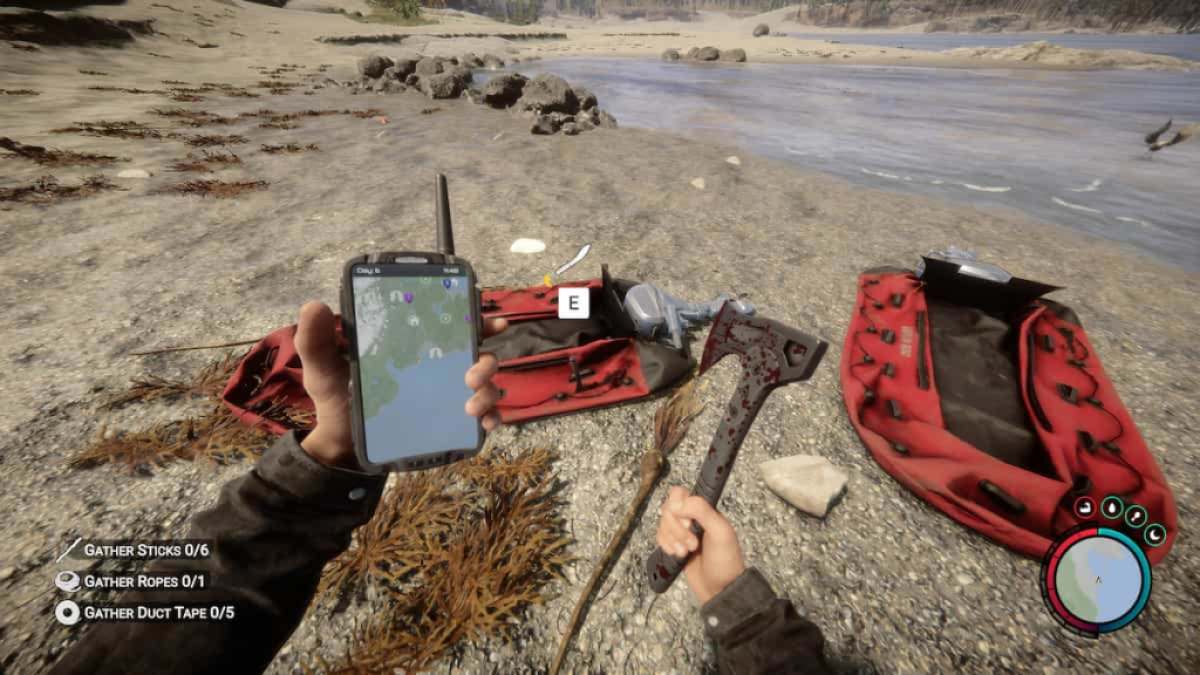 The kukri knife, or a machete, has a similar utility to an axe but with slightly different stats. While the axe is more suited for chopping trees (and limbs of your opponents), you can't use the machete for that purpose. It is better suited to cutting down shrubbery than an axe.
If you are looking for other weapons in Sons of the Forest, use these guides to help find them:
Looking for more survival tips and tricks for Sons of the Forest? Check out How to Save Your Game in Sons of the Forest and How to drop items in Sons of the Forest here on Pro Game Guides!