In Sons of the Forest, you can craft different weapons to fight against enemies. Similarly, you can also visit certain areas to get special weapons that will increase your chances of survival. The Compound Bow is one of these weapons, and you need to know where to find it. Here's how to get the Compound Bow in Sons of the Forest.
Where is the Compound Bow located in Sons of the Forest?
The Compound Bow is located at the bottom green blip on the western half of the map. Check the yellow circle and the arrow on the GPS in the map image above to see the exact location. Once you reach this spot, you need to use the Shovel to dig the soft ground in front of the car. You'll notice a trapdoor after digging for a while, and this leads to a Maintenance bunker. You'll also find the Katana in a similar bunker on the eastern half of the map.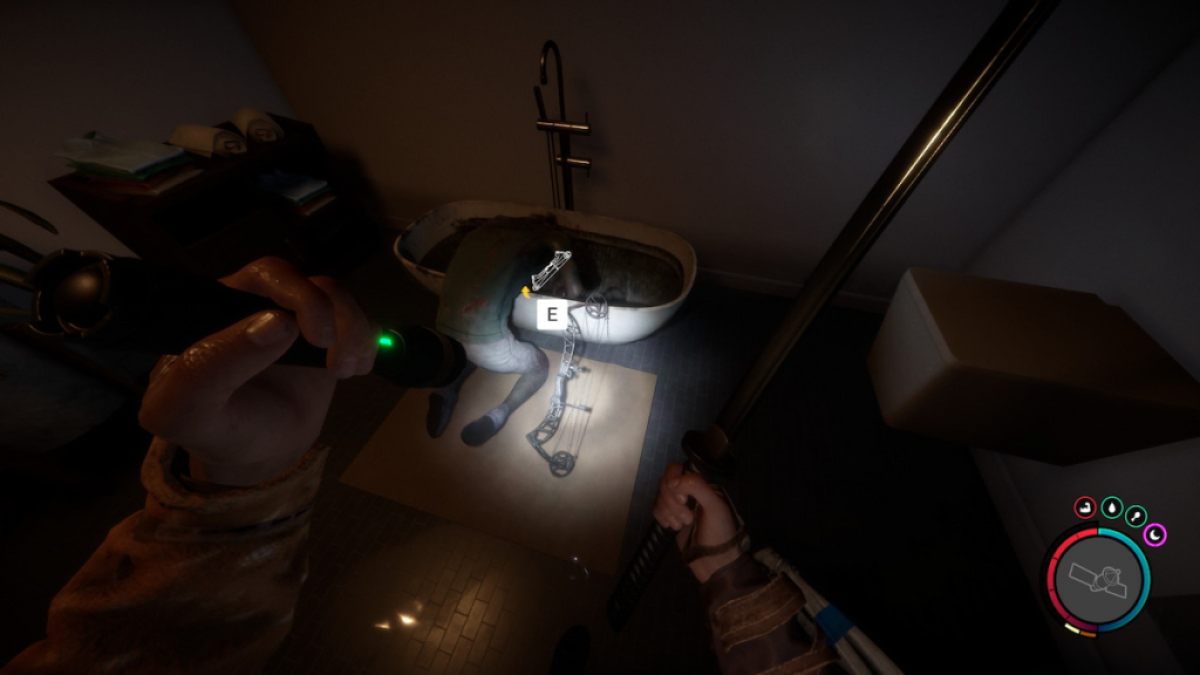 Go inside the bunker and navigate through the corridor, and enter the first door on your right-hand side. Inside this room, you'll find another 3D Printer along with the Silencer attachment. Go to the washroom on the left side of the bed to find the Compound Bow. Take the item, and exit the bunker from the same way you came in.
While the map can be tricky to navigate around, we recommend using GPS locators as a method to mark specific spots. If you come to this area before getting the Shovel, for instance. Another technique to identify important points of the map is to remember the topography around them. Keep zooming in and out of your GPS map to see all map icons located in Sons of the Forest.
If you are looking for other weapons in Sons of the Forest, use these guides to help find them:
Wondering how to explore the Shovel cave in Sons of the Forest? Check out How to get the Rebreather in Sons of the Forest and How to get rope and the rope gun in Sons of the Forest on Pro Game Guides.