The Pistol can be found pretty early in Sons of the Forest as it requires no special items to obtain. It's marked by one of the purple icons on the map and is a fair distance away from the starting point of the game. The Pistol requires ammunition, which can respawn in boxes where it is found. There is a big threat standing in the way of players and the Pistol. However, it is easy enough to get past it without losing much health. This is how to get the pistol in Sons of the Forest.
Where to find the Pistol in Sons of the Forest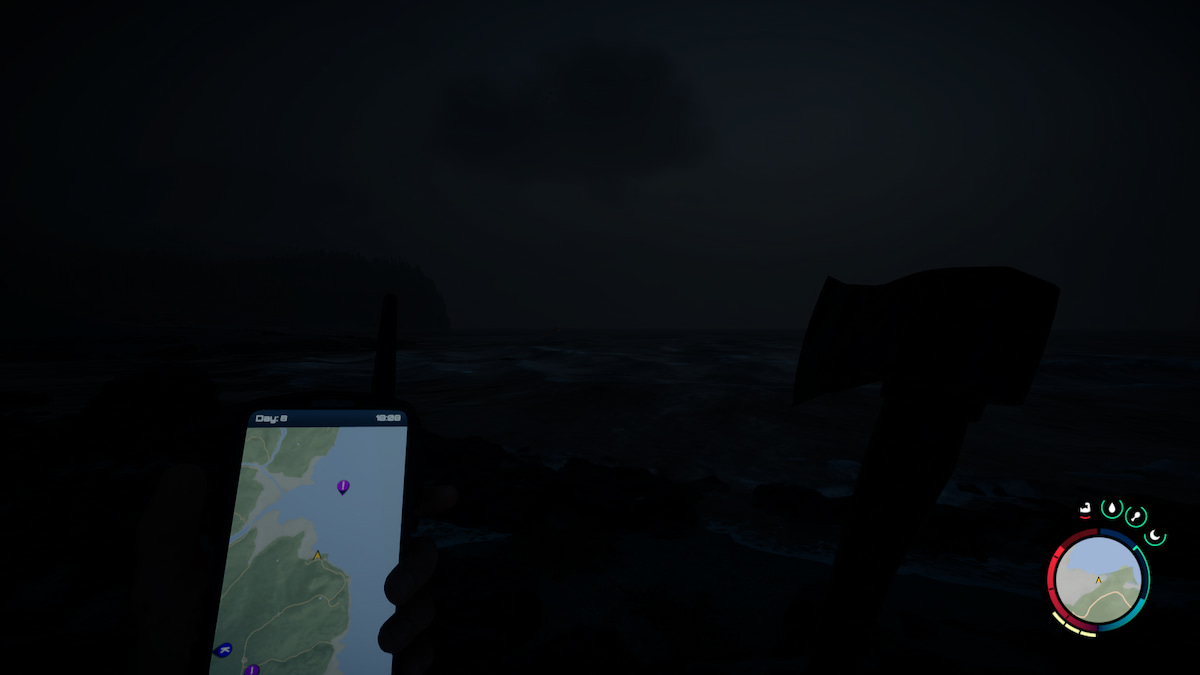 From the start of the game, the Pistol is located towards to left of the island much further in. It is in the middle of the water from the beach and can be seen in the map image. It is the second purple icon on the left, as the first one requires a shovel in order to get.
Related: How to tame Virginia in Sons of the Forest
It is wise to stock up on healing items because a shark can start to really do damage if players aren't quick enough. Once they reach their destination, players can get inside the floating orange area to find flares and the Pistol. From there they can use their healing items to restore their health before heading back to shore. The Pistol itself will be in the box at the top of the Inventory screen. For ammunition, players can find it in boxes and they will refill themselves after enough time has gone by. It may also be a good idea to get a silencer for your pistol.
Or if you want to find some better firearms, use these guides on how to find the Shotgun or the Revolver.
For more Sons of the Forest guides, check out All map icons & what they mean in Sons of the Forest on Pro Game Guides.