In Sons of the Forest, you can craft different types of weapons and equipment by collecting materials from all around the map. One of the deadly weapons you can craft early in the game is the Molotov, and to craft this you'll only need a couple of items. Here's how to craft a Molotov in Sons of the Forest.
What materials are needed to craft a Molotov in Sons of the Forest?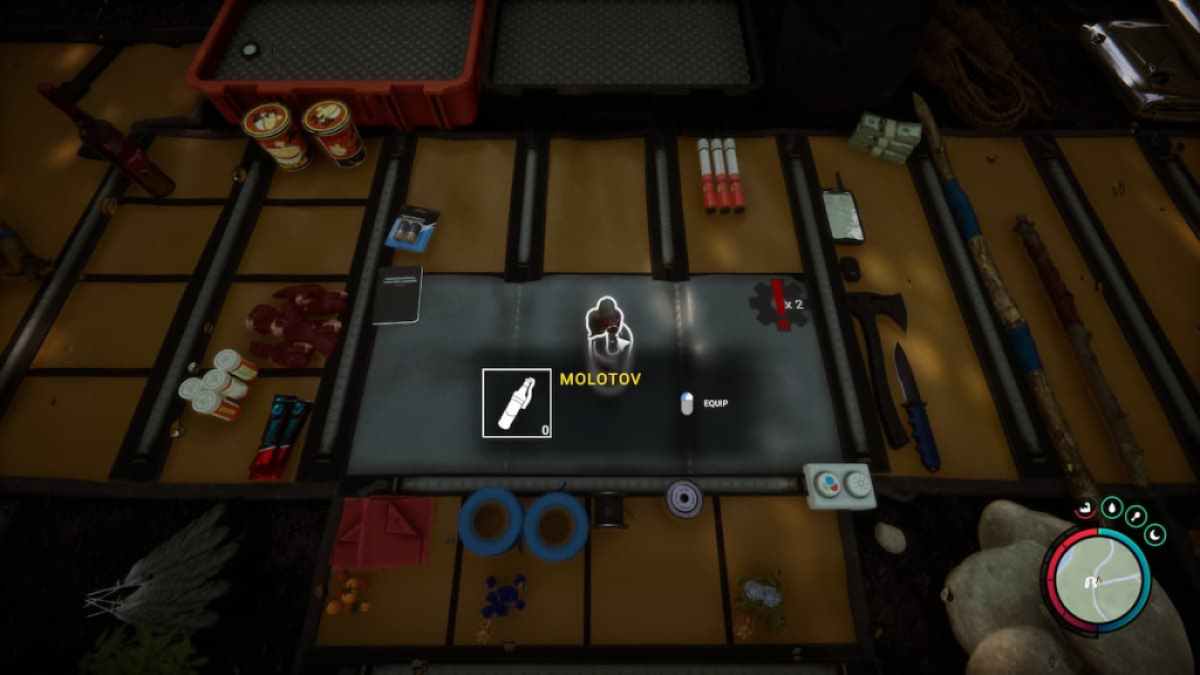 To craft a Molotov, you'll only need two items. You need to find one piece of Cloth and an Alcohol Bottle to make this equipment. Cloth is commonly found in camps, and you can also check different containers and boxes while exploring the map. As for the Alcohol Bottle, we found one on a hanging body near a cave. We also found this item inside a container, so be sure to check all of them to find it.
Once you have the materials, open your inventory and right-click on the Alcohol Bottle and Cloth to select them. Press the cogwheel in the inventory to craft the Molotov quickly. Press left-click to equip the Molotov or add it to the quick slot feature in the backpack.
Related: What is the Multiplayer Limit in Sons of the Forest?
How to light a Molotov in Sons of the Forest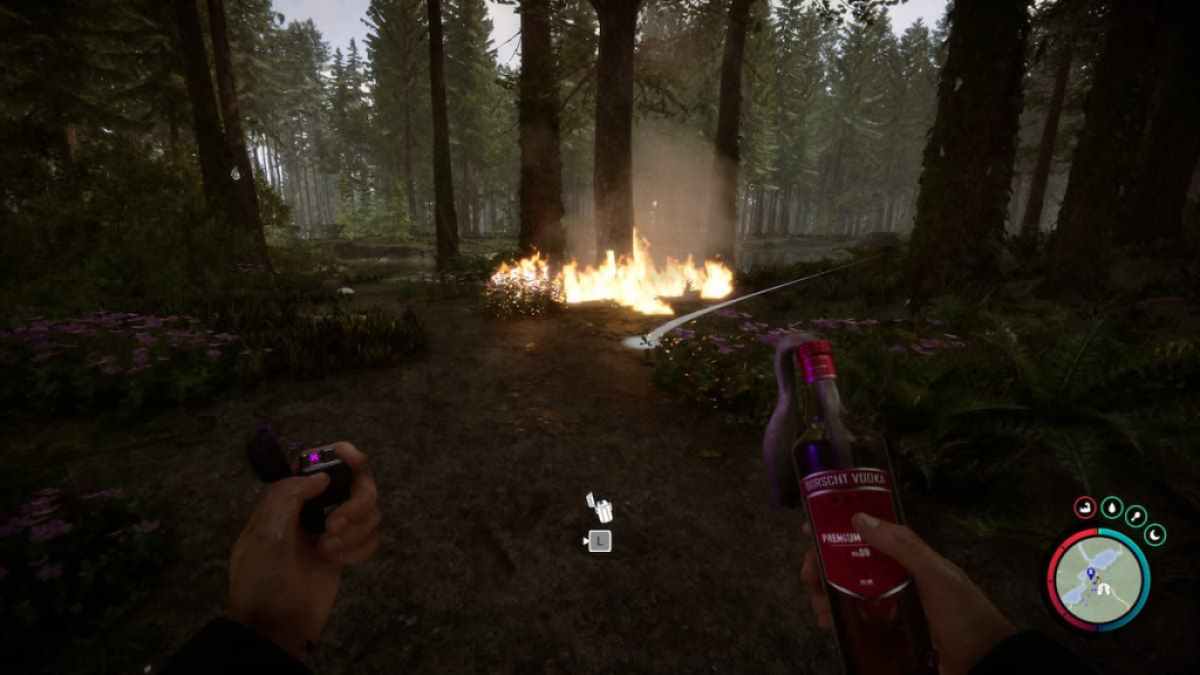 To light and ignite a Molotov, you need to use the Lighter tool. Press L to bring out the Lighter, and hold L to ignite the Molotov. Now, to throw this explosive, simply press left-click or the respective button on the controller. While the Spear and Bow are early weapons that you can craft, the Molotov takes combat to the next level in Sons of the Forest.
Although they impact a small area, the fire spreads quickly damaging enemies. To survive in this game, you need to always be prepared, and the best way to do this is to build efficient structures and craft proper weapons. Explore as much as you can with the resources you have, and venture into different caves to get unique resources and materials.
For more Sons of the Forest guides, check out Sons of the Forest crafting system, explained on Pro Game Guides.