After you slay a cannibal and chop up their body, you are left with a few trophies of your hard work. These items include Raw Arms, Raw Legs, and a Raw Head. After collecting these body parts, you can access them in your inventory by panning the camera to the far right. While the Raw Arm and Raw Leg display an Eat option, the Raw Head only displays an Equip option. If you leave the Raw Head in your inventory for a prolonged period, it will rot and become useless. Come join us as we explain the purpose of the Raw Head in Sons of the Forest.
Can you do anything with the Raw Head in Sons of the Forest?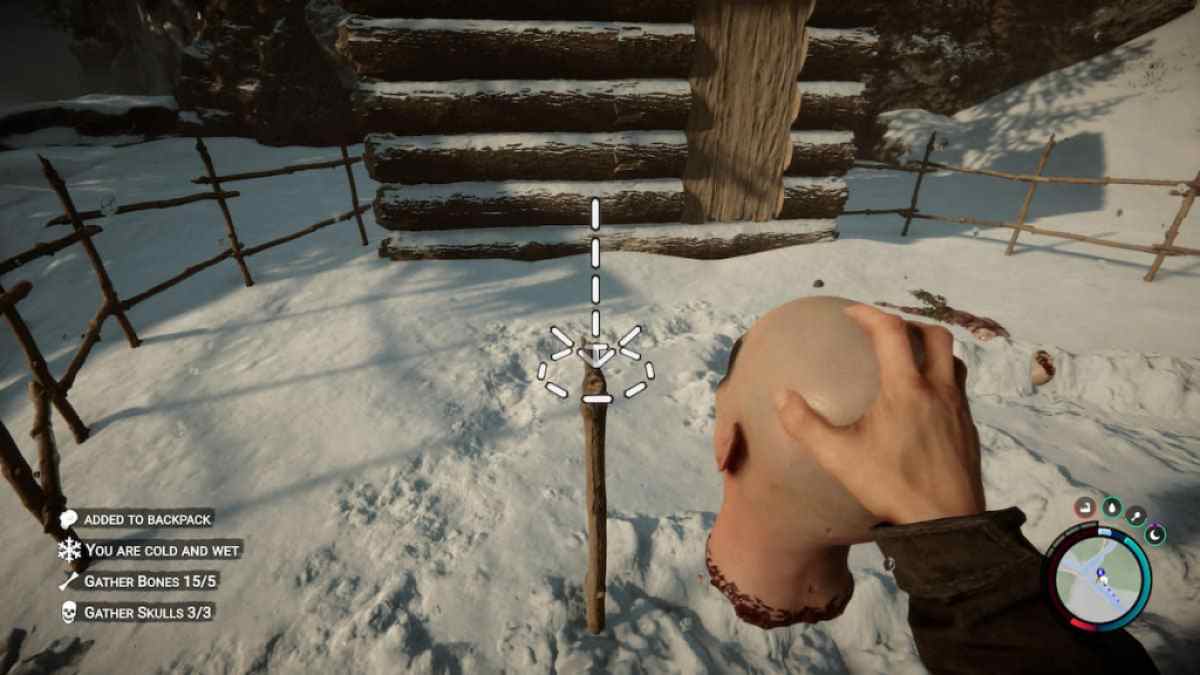 If you would like to display your combat prowess, you can attach the Raw Head to a stake on the ground. To create this furnishing, equip a stick from your inventory screen. Next, find where you'd like to set this trophy, and shove the stick in the ground. If you are not happy with the placement, you can hold the Dismantle button to pick up the stick and move it elsewhere. After the stick has been placed, open your inventory and equip the Raw Head. Interact with the stick, and your character should place the head on top.
If you'd like to change the direction the head is pointing, simply move around the stick until you are content with the orientation, then place the head once more. The head will always point toward where you were when you placed it, so you can use this information to dismantle the Raw Head and try again. Be careful when walking around this furniture, since it will fall if you bump into it. You can also equip the Raw Head and shake it at cannibals, which is believed to scare them away. To do this action, equip the Raw Head from your inventory and press the Interact button. Unlike the Raw Arm and Raw Leg, you cannot place the Raw Head on a Drying Rack to cure the flesh.
For more Sons of the Forest guides, come check out Sons of the Forest Strength Icon – What does the muscle icon mean? here on Pro Game Guides.