Soulstone Survivors is a rogue-like survival game created by Game Smithing Limited, a company developing its own rogue-like dungeon crawler, Rogue Soulstone. The characters from that game and Soulstone Survivors are the same, but that said, who the best characters are? Well, to find out, why not take a look at our Soulstone Survivors tier list!
Soulstone Survivors Tier List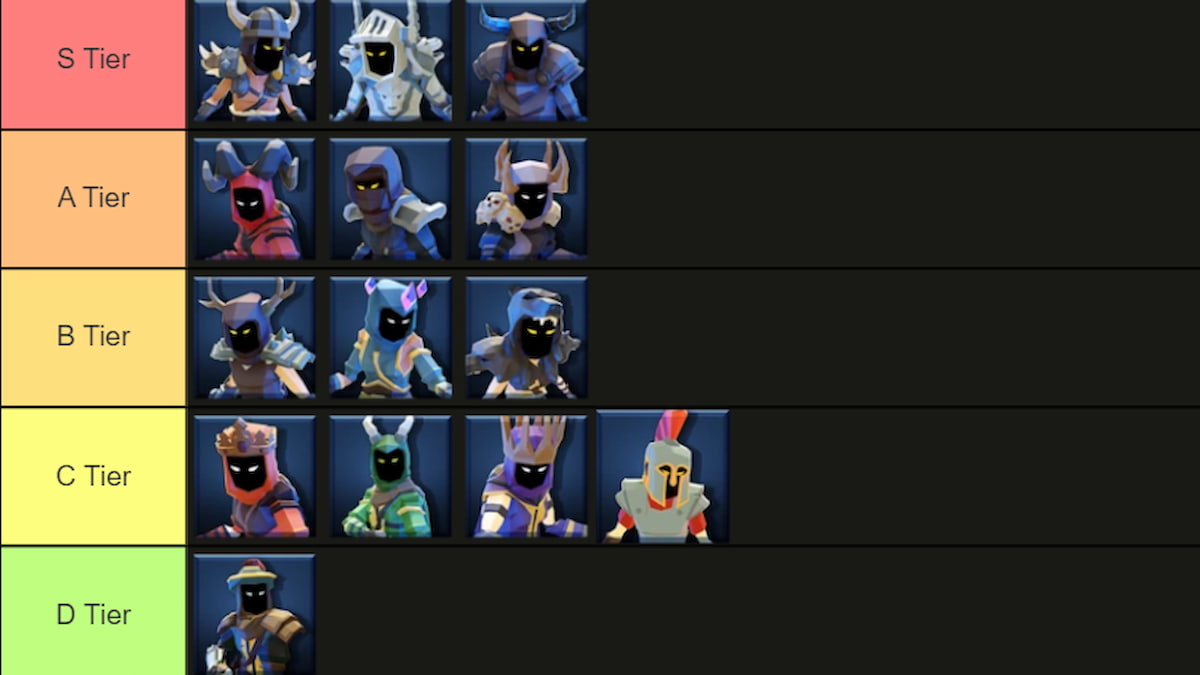 S Tier
The Barbarian
The Paladin
The Death Knight
Everyone in S-Tier cast has quick access to the Swing class of abilities. These are some of the most broken in the game regarding synergy and value. The Barbarian is also the easiest character to level up, with no weaknesses in his base weapon. Moreover, all these classes have some broken synergies with elemental damage.
A Tier
The Necromancer
The Assassin
The Chaos Walker
The Necromancer can literally take over the screen with summons. Honestly, all other Survivors who use summons feel lackluster compared to the Necromancer. The Assassin's bleed synergy is so good that you can build up a Thrust/Bleed combo that makes everything die from a single hit over time. The Chaos Walker has quick access to the two broken Chaos summons, Chaos Totem, and Chaos Golem, essentially making them untouchable.
B Tier
The Spellblade
The Arcane Weaver
The Beastmaster
The Spellblade and Arcane Weaver are versatile in that they can slip into elemental paths while still having the option to focus on something like Arcane or missile spam. Meanwhile, The Beastmaster has some pretty good summons and enough skill diversity to make them worth playing every so often.
C Tier
The Pyromancer
The Sentinel
The Elementalist
The Legionnaire
Each one of these Survivors has the problem that their base or starting weapon abilities are just not great, and you'll probably end up changing them out for something else. This isn't the end of the world, but it has more potential to mess up a build or ruin your synergy.
D Tier
The Hound Master's hounds are incredibly underwhelming, and so much of his kit revolves around traps and his weak guns. Almost every Survivor does what he does better and with a better variety of skills.
For more Soulstone Survivors guides, info, and news, check out What does Prestige do in Soulstone Survivors? on Pro Game Guides.