There are many titles to be found and earned when playing Splatoon 3—along with decorations for your locker, inking your way to victory in Turf War, or even in Tableturf. But what are the ways to get them, and when you get them, how do you equip these new titles in Splatoon 3?
How to unlock new titles in Splatoon 3
There are a few ways to get new titles in Splatoon 3, from just playing online to completing the single player to using the gacha machine—The Shell-Out Machine—in the lobby.
The best way to acquire new titles is using the Shell-Out Machine in the lobby. You have a random chance to receive a new title and other things. This method is a purely random chance due to its gacha nature, but it's best to do this once daily as the price is 5000 Gold instead of 30,000 Gold.
Just playing online and raising your catalog level is the next way to get titles. At certain levels, you will be rewarded with new titles. You will earn new titles at:
Level 2
Level 18
Level 33
Level 38
Level 47
Level 54
Level 57
Level 67
Level 73
Level 85
Level 93
Level 96
The last way to get titles is by completing certain levels in the single-player campaign. For example, completing the secret level will obtain two new titles: Alternan and World Champ.
Related: Best Grenade in Splatoon 3 – Grenade Tier List
How many titles are in Splatoon 3
There are in total currently 1139 titles you can earn in Splatoon 3. There are 558 Adjective titles and 574 Subject titles. If you want to collect them all, it will take a very long time.
How to equip new titles in Splatoon 3
To equip new titles is straightforward in Splatoon 3. Head to the terminal in the lobby, click on Edit Splashtag, press R twice to get to the Titles tab, and choose the titles you wish to display on your banner. There is no limit—changing your title can be done whenever you feel like it.
You have the choice to show the world you have defeated the secret level and earned this title, or you can pick the silliest combination of titles you possibly can.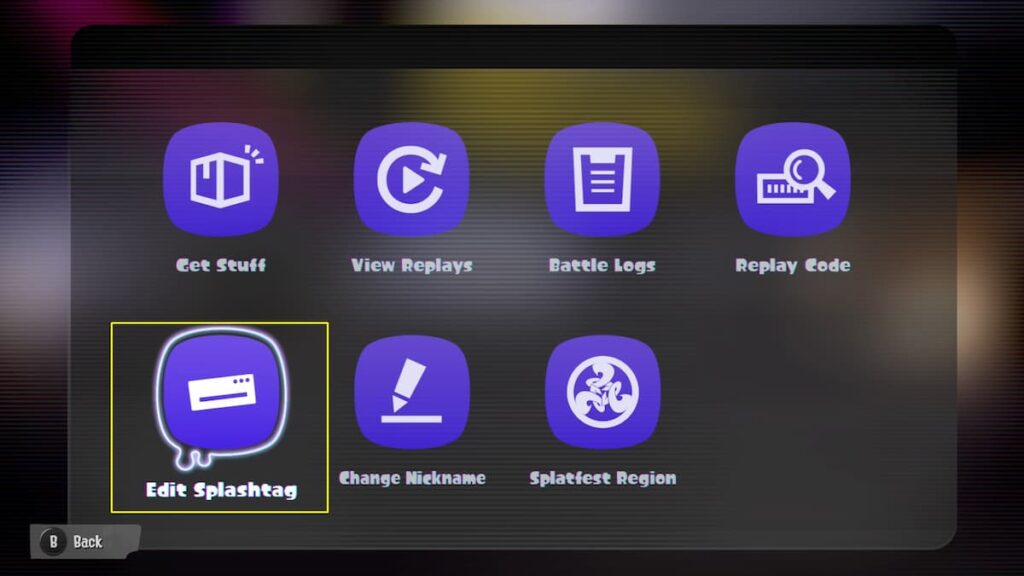 For more Splatoon 3 guides, Pro Game Guides has you covered. Check out Splatoon 3 – When is the next Splatfest coming? and What does the Tacticooler do in Splatoon 3?