Star Wars Jedi: Survivor pits the young Jedi Knight Cal Kestis against the most diverse range of the galaxy's enemy life forms. But some of them can have just too many legs. Having the Arachnophobia safe mode option can significantly improve the gameplay, ensuring an anxiety-free experience this creepy crawlies can sometimes provide! This guide explains how to enable this helpful option in Star Wars Jedi: Survivor.
How to turn on Arachnophobia mode in Star Wars Jedi Survivor
Turning on Arachnophobia mode in Star Wars Jedi: Survivor is simple; follow the steps below: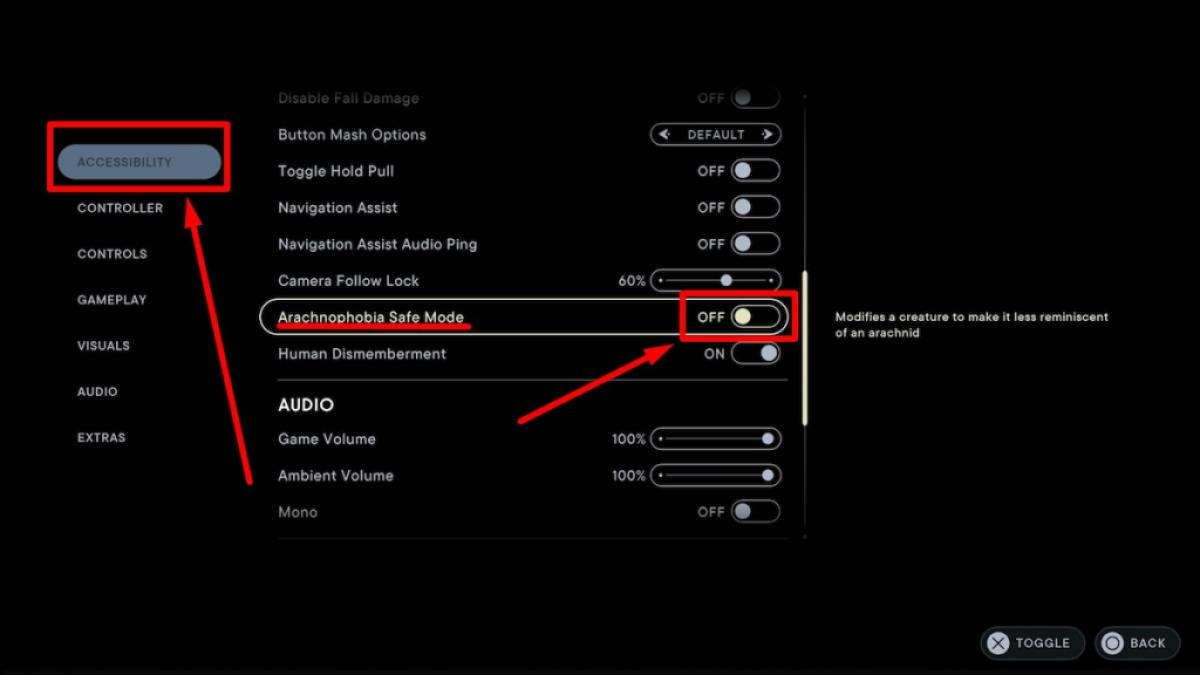 Launch Star Wars Jedi: Survivor on your device.
When you are in the Title Menu, select Options.
Select Accessibility from the side menu.
Scroll down until you see Arachnophobia safe mode.
Toggle the button to on.
These are all the steps you need to enjoy this beautiful game without the stress of enduring the spider-like creatures in the game. There has been a rising trend of offering additional accessibility features in various games recently, which is a move that we at Pro Game Guides always support. The developers at Respawn Entertainment have gone to great lengths to provide additional accessibility features to enable all players to enjoy Star Wars Jedi: Survivor equally, which is something I am always glad to see.
If you're enjoying Star Wars Jedi: Survivor like us and would like to see more guides to help you find your way through the Empire occupied galaxy, look no further! Check out Star Wars Jedi Survivor HDR broken – How to fix and Best Jedi Survivor PC settings for performance here on Pro Game Guides!