In Stardew Valley, the Fish Tank bundle in the Community Center depends on the Sunfish. The downside to Sunfish is that they don't sell for much, so there's no reason to catch them besides using them in the Community Center. There are two ways to get them if you are looking for them.
Best spots to find Sunfish in Stardew Valley
First, you can catch them. You can only catch the Sunfish during the Spring and Summer on sunny or windy days between 6AM and 7PM. If you're using Magic Bait, then the times and seasons don't matter. There's a river that runs through the town that holds Sunfish, but below, we've circled the best fishing spots on the officially commissioned Stardew Valley map.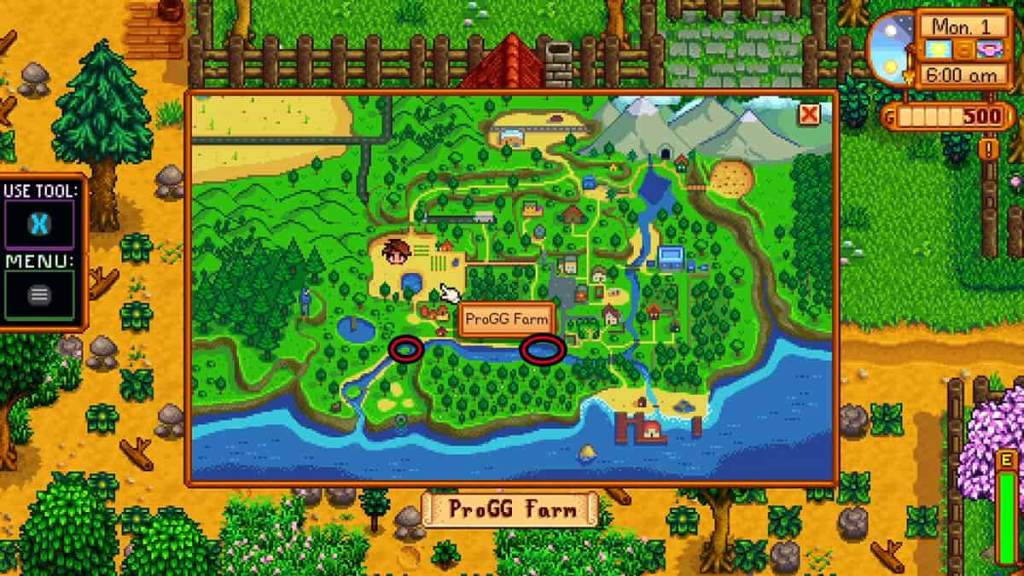 Both of these spots are pretty easy to reach, and you can start fishing there as soon as you have a fishing rod.
If you're not a fan of fishing, there's another less reliable way to find these fish. They can be purchased at the Traveler's Cart for varying prices. Sunfish have been found in trash cans, but that is more of a randomized item find than anything concrete. Also, if villagers see you take from their trash, they'll like you less.
For more on Stardew Valley, check out Who is Kel in Stardew Valley? or Marnie gift guide in Stardew Valley on Pro Game Guides!