If you want to marry someone in Stardew Valley, you will need an item called the Mermaid's Pendant in Stardew Valley; here's how to get it.
Where to get the Mermaid's Pendant in Stardew Valley
To get the Mermaid's Pendant, you will need to find an NPC called the Old Mariner; you can find the old mariner on the east side of the beach in town. However, you won't be able to get to this section of the beach due to a bridge that leads to it being broken when you start the game; luckily, you can remedy this by repairing the bridge for 300 wood.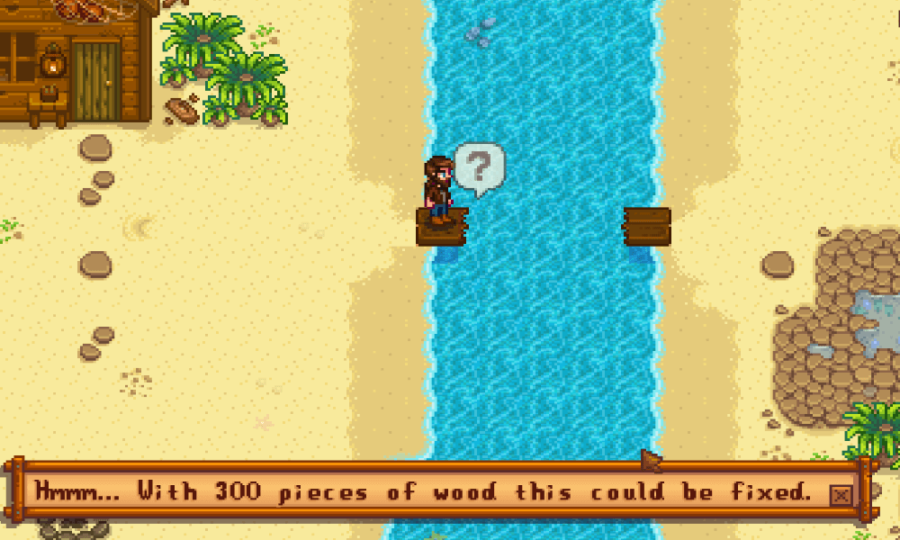 If you don't know how you can get wood by chopping down various trees; getting an upgraded axe will speed this process up, so we recommend getting one as soon as possible. You can also buy wood from the carpenter's shop for ten gold year one and then 50 gold in year two.
Related: How to propose in Stardew Valley
That said, once you get the required 300 wood, walk up to the bridge shown below and click the option to repair the bridge; however, repairing the bridge is not enough. In order to find the Old Mariner on the other side, you must wait until it is raining and enter the beach before 7 pm.
Once it is raining, you will be able to find him on the other side of the beach, and if you walk up and talk to him, he will sell you the Mermaid's Pendant for 5k gold.
For more on Stardew Valley, we at PGG got you covered with tons of excellent guides like how to get void essence and how to level up all skills in Stardew Valley .