Once you increase your relationship or friendship with an NPC to a specific heart level, you can propose and marry them in Stardew Valley.
How to propose and marry NPCs in Stardew Valley
To propose in Stardew Valley, you must reach ten heart level with one of the romanceable NPCs in the game like Elliot and Abigail; after this point, you must then give your chosen NPC a bouquet and the Mermaid's Pendant.
If you don't know how to increase friendship hearts, the best way is to give the NPC specific gifts to make them like you; we have a guide linked below if you want to find out what gift is best for every NPC in Stardew Valley.
You can get the bouquet with little issues from Pierre's General Store; as for the Mermaid's Pendant, you will have to wait until a rainy day to get it. That said, wait for a rainy day and then find the Old Mariner at the beech location shown below.
Related: Stardew Valley: Best Gifts for Building Friendships
You can buy the pendant for 5k gold, but you must first repair the bridge with 300 wood shown below before you can buy it from the Old Mariner. You can get wood from chopping down trees on the farm and in the valley, keep doing this until you have 300 wood; a better ax might help you chop wood faster.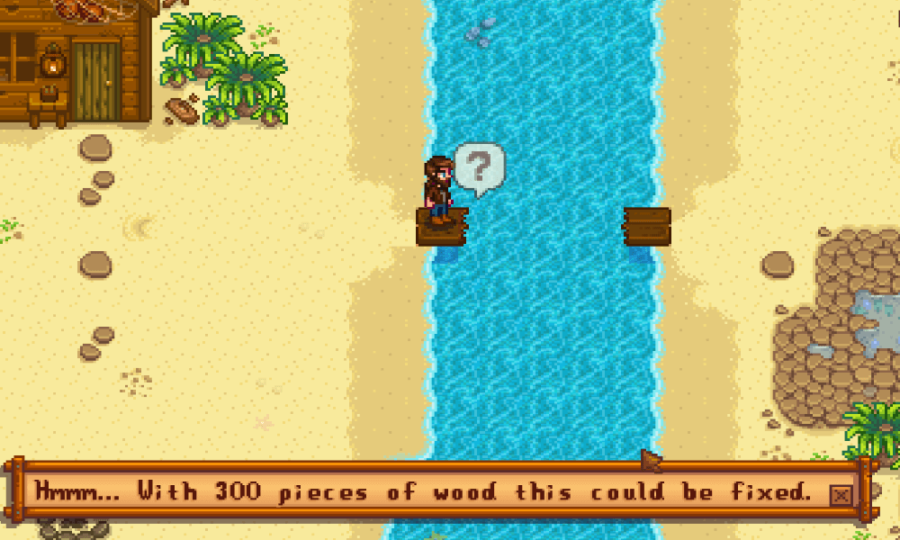 Once you fix the bridge, you can find the Old Mariner on the other side of the bridge most days; talk to him, and you can buy the pendant from him. After you get the pendant, all you need to do is find your marriage candidate and present both the bouquet and the Mermaid's Pendant to them.
For more on Stardew Valley, we at PGG have you covered with tons of guides like how to get sashimi and how to get ancient fruit in Stardew Valley.