In Starfield, you'll often find your character suffering from different ailments and status effects, and coughing is one of them. This is a common ailment and you can check it from the status effects tab. Naturally, you need to know how to cure this ailment before it becomes a serious condition. Here's how to cure a Cough in Starfield.
How to stop Coughing in Starfield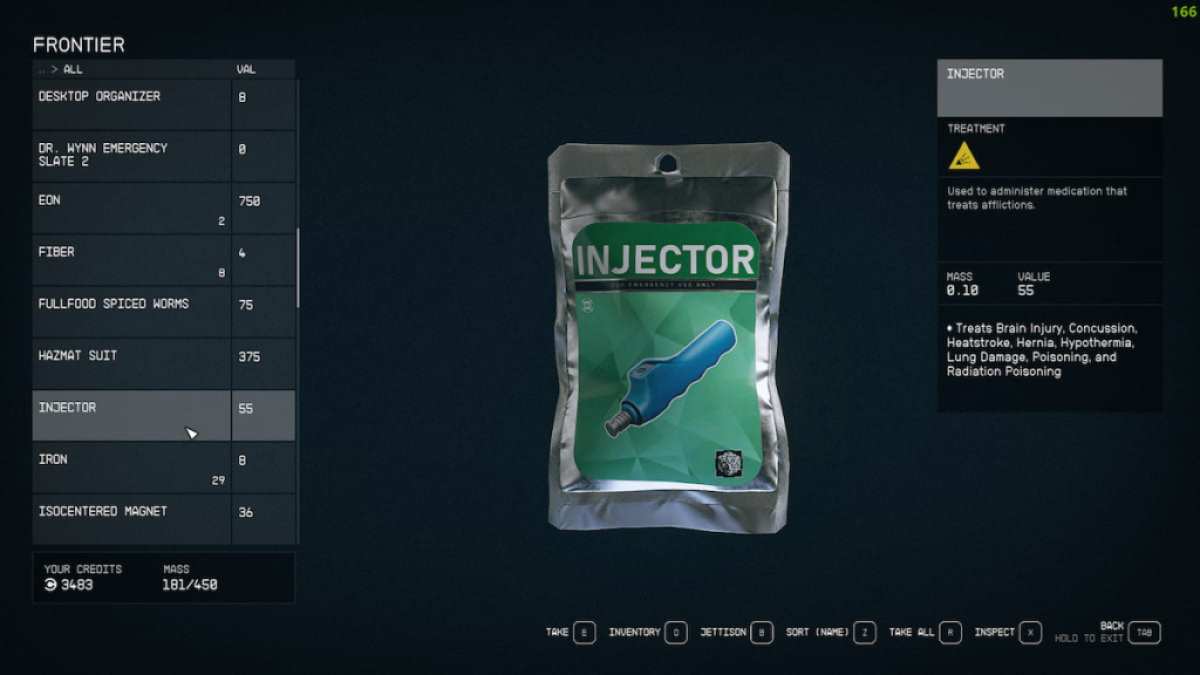 You can cure Coughing in Starfield by visiting a medic or by using the Injector item. Coughing is an ailment that can worsen quickly to severe Lung Damage, and it's best to cure it early on. Most often, you'll find your character coughing at different instances, especially while sprinting. Coughing onsets sporadic O2 damage, and to cure this condition, I used the Injector.
This medical item can also be used to cure the following ailments:
Brain Injury
Concussions
Heatstrokes
Hernia
Hypothermia
Lung damage
Poisoning
Radiation Poisoning
Related: Xbox Premium Upgrade Starfield Error 'we know you really want to get started…'
Where to find a doctor in Starfield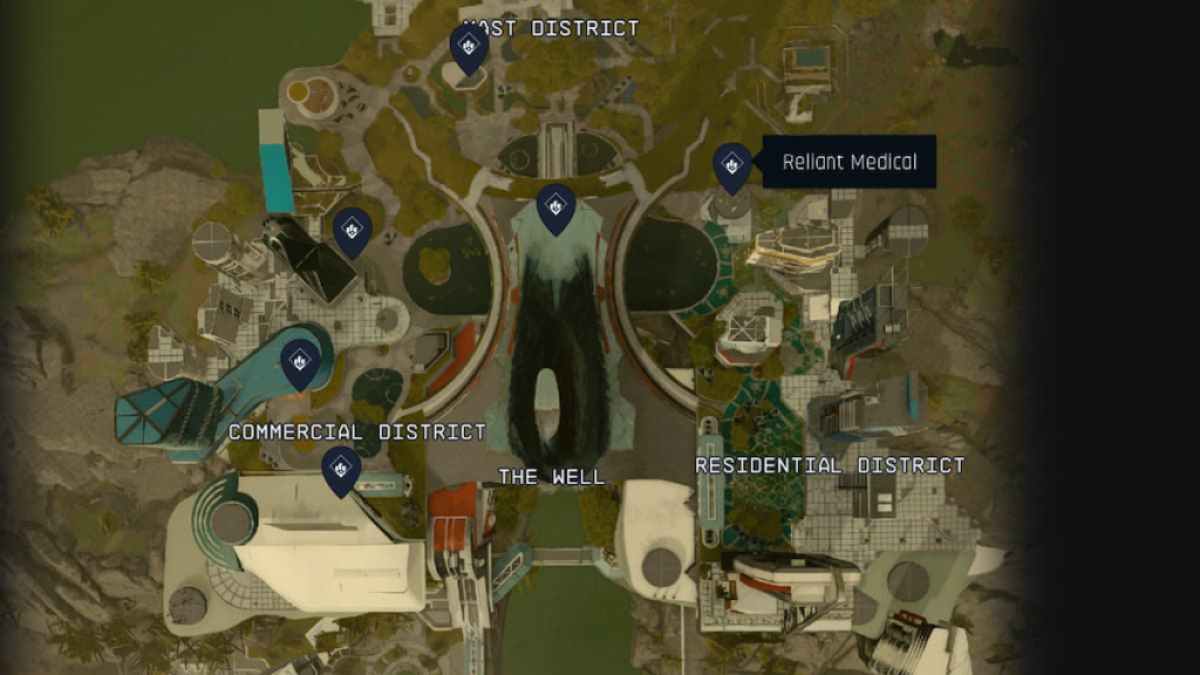 Alternatively, you can visit a medic/doctor - there is one located at Reliant Medical in the Residential District on New Atlantis. Check the map image above to see the precise location of Reliant Medical. Use the New Atlantis Transportation (train system) to easily visit the Residential District.
Speak to the Doctor inside Reliant Medical to purchase the medical supplies you need to cure different types of ailments. Alternatively, you can select the "I need help Doc" dialogue option to get direct treatment from the medic. There's also a Med Bay at The Well, which you can check out to get help from medics.
For more information on Starfield, check out How long will Starfield be on Game Pass? and All Starfield Editions Comparison – Constellation Edition Rewards & Bonuses on Pro Game Guides.