Starfield is one of the most anticipated games of this year, and naturally, several players purchased the Premium Upgrade from the Xbox Store to get five days of early access. However, despite having the Starfield Premium Upgrade version, several players have reported that they cannot access the game. A screen pops up showing a "We know you really want to get started" message. But worry not, for there is a fix to this issue. Here's how you start playing Starfield Premium Upgrade Edition.
How to access Starfield early - 'Check the store' error, solved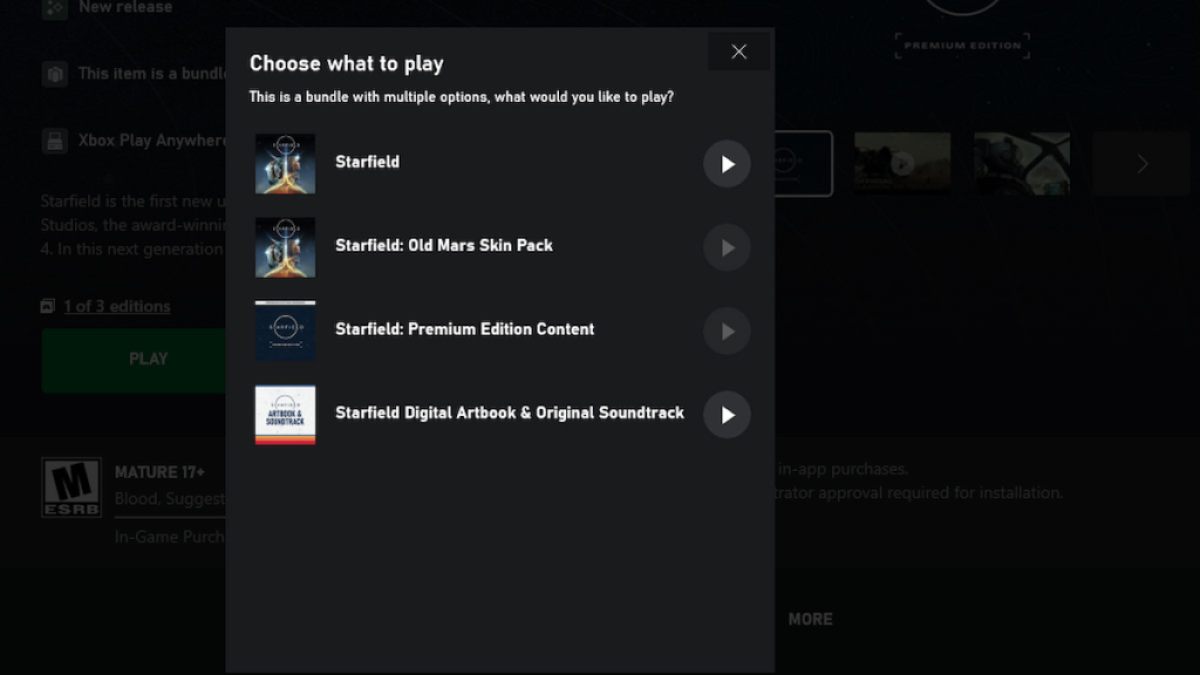 Players who purchased the Starfield Premium Upgrade Edition from the Xbox Store are reportedly getting the following error message: "We know you really want to get started, but you'll have to wait a bit longer. Check the store for the launch date!" We got this message ourselves, but there is a solution you can try to fix this error.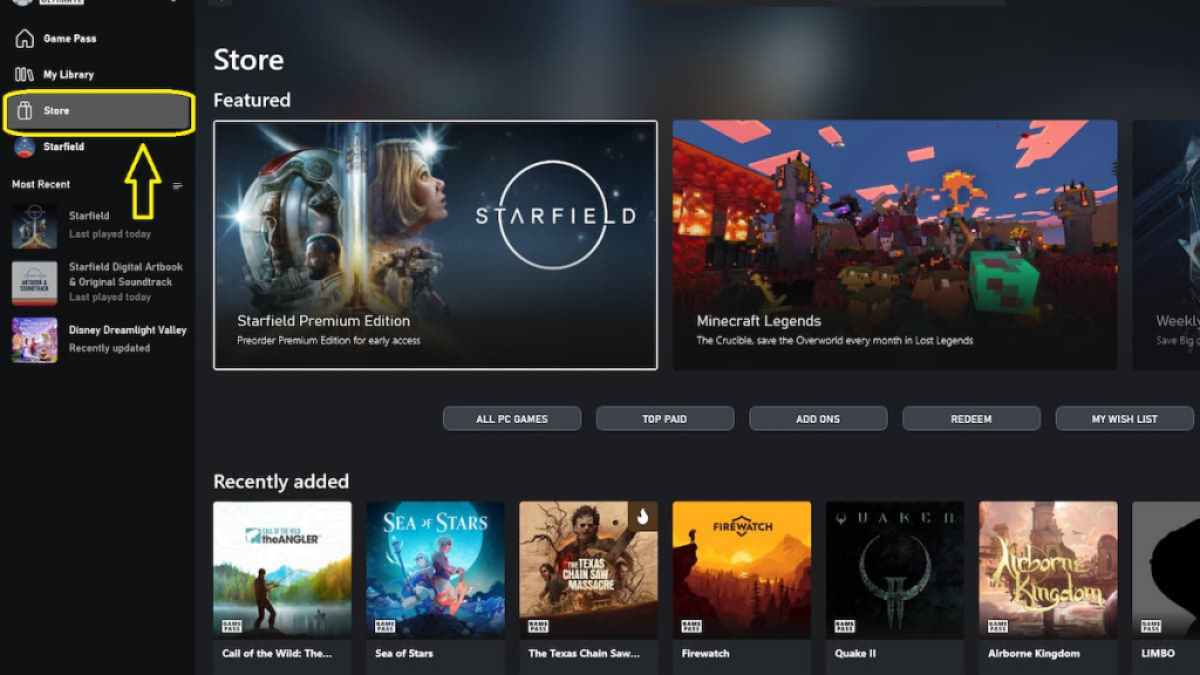 The problem is simple: you might be searching on the wrong page in the Xbox PC store. Go to the Home Page from the bar on the left-hand side and select the Store option. Check the yellow box and arrow on the image above to see which option to select. Once you are on this screen, you'll see the Starfield Premium Edition. Click on it, and press Play to start the 117GB download process.
Related: Is there a Level Cap in Starfield?
How to fix Xbox Premium Upgrade Starfield Error 'we know you really want to get started..."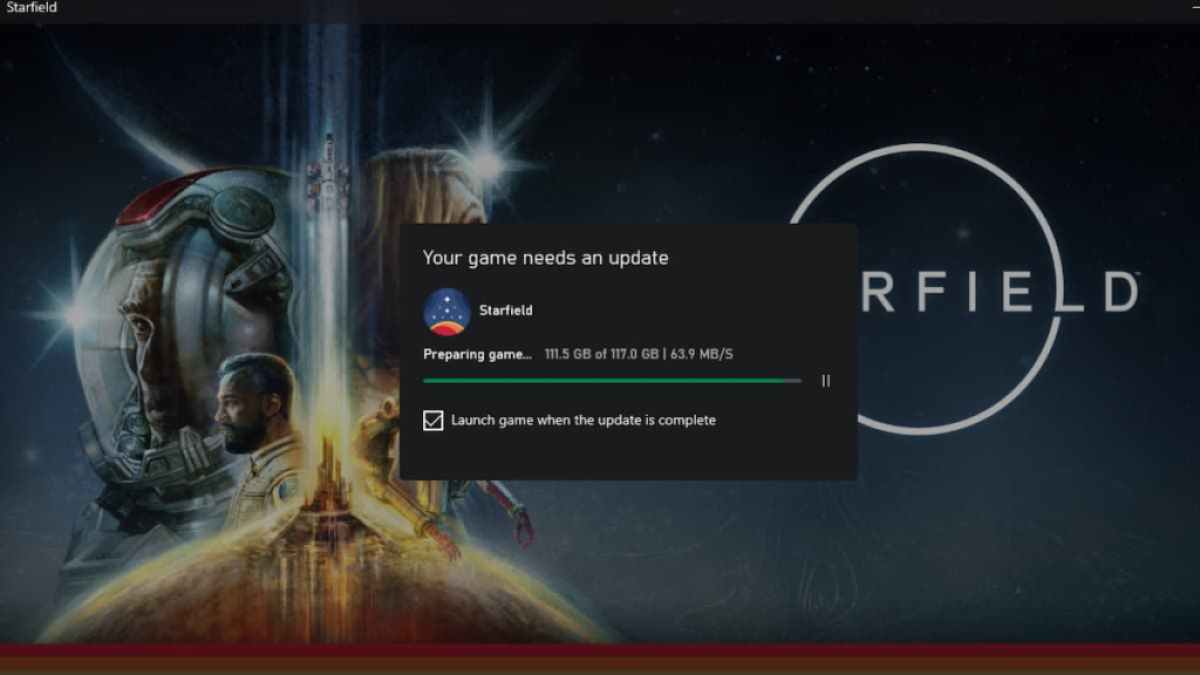 After successfully completing the method mentioned above, you'll see a pop-up saying, "Your game needs an update." This is the 117GB update that you must download. Once it is completed, you can get in-game and enjoy the beautiful world of Starfield. I also recommend clearing space in the Disk Drive beforehand to move past any download errors.
For more information on Starfield, check out How long will Starfield be on Game Pass? and All Starfield Editions Comparison – Constellation Edition Rewards & Bonuses on Pro Game Guides.