If you have Xbox Game Pass, you can play Starfield for free. However, Premium and Constellation Editions of the game are still available, with unique pre-order bonuses. While this means players would have to spend more money, it also means extra rewards for the experience. The question is, are Starfield Premium and Constellation Edition worth it?
All Starfield Premium Edition Rewards & Bonuses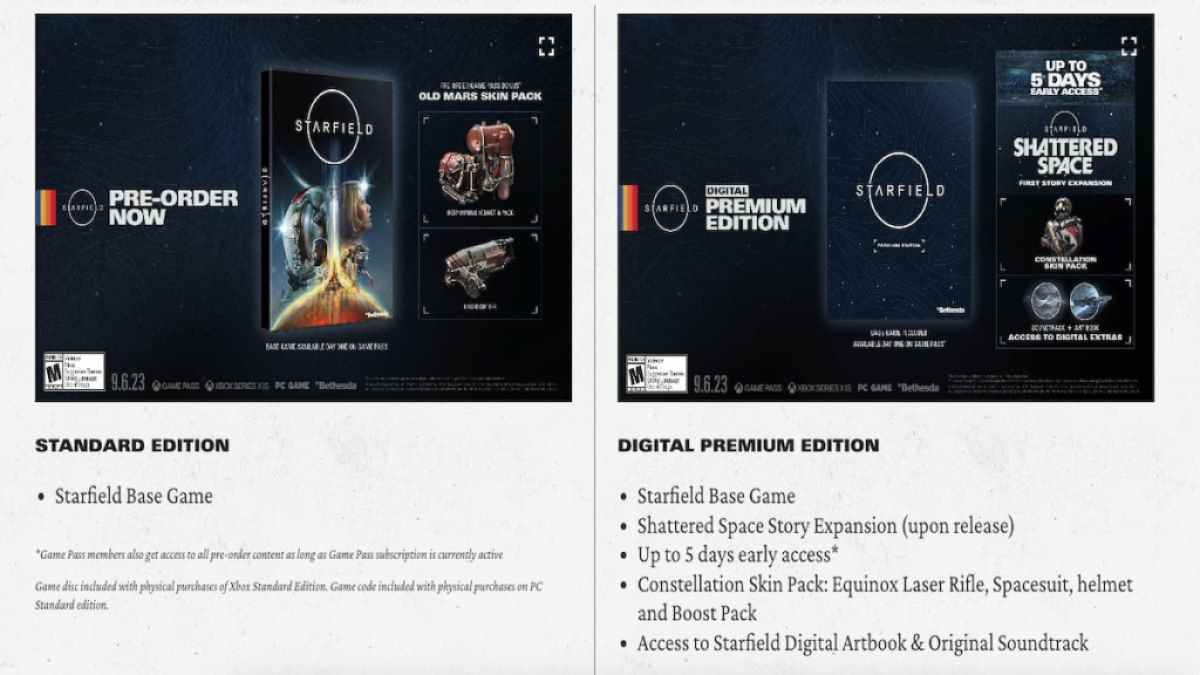 Starfield is limited to a few platforms, either next-gen consoles, Xbox Series S/X, or PC. However, whether you choose to play on an Xbox or PC, if you're paying for an Xbox Game Pass membership, you'll receive the game right when it releases on September 6, 2023, for no additional charge. With that being the case, is it worth purchasing a Premium Edition of the game?
Well, Starfield has included an upgraded edition of the game as an option because it comes with some perks. Take a look at all the rewards below:
Starfield Base Game
Shattered Space Story Expansion (upon release)
5 Days Early Access
Constellation Skin Pack: Equinox Laser Rifle, Spacesuit, Helmet, and Boost Pack
Access to Starfield Digital Artbook & Original Soundtrack
All Pre-Order Bonuses
Related: Does Starfield use a new engine?
All these extra rewards will be included with the Starfield Premium Edition purchase for $99.99 and Premium Upgrade for $34.99. The difference is whether or not you're already paying for Game Pass. If you are, I recommend only considering the Premium Upgrade since you're getting all the same items for a lower price.
However, if you aren't paying for Game Pass, the Premium Edition may be a consideration, but it is a reasonable $20-$30 more than the Standard. The best part about Starfield Premium Edition is the early access and the story expansion. The early access is only five days, which isn't much longer to wait, and with the story expansion, chances are you will be able to purchase a DLC for a reasonable price down the road.
All Starfield Constellation Edition Rewards & Bonuses
Starfield Premium Edition offers several impressive gadgets and collectibles for the price of $299.89 in the official Bethesda Store:
Starfield base game
Starfield digital artbook & original soundtrack
Constellation patch
Constellation Skin Pack: Spacesuit, Helmet, Equinox Laser Rifle, and Boost Pack
Credit Stick with Laser-Etched Game Code
Shattered Space Story Expansion (upon its launch)
Starfield Chronomark Watch and Case
Steelbook Case
All Starfield Pre-Order Bonuses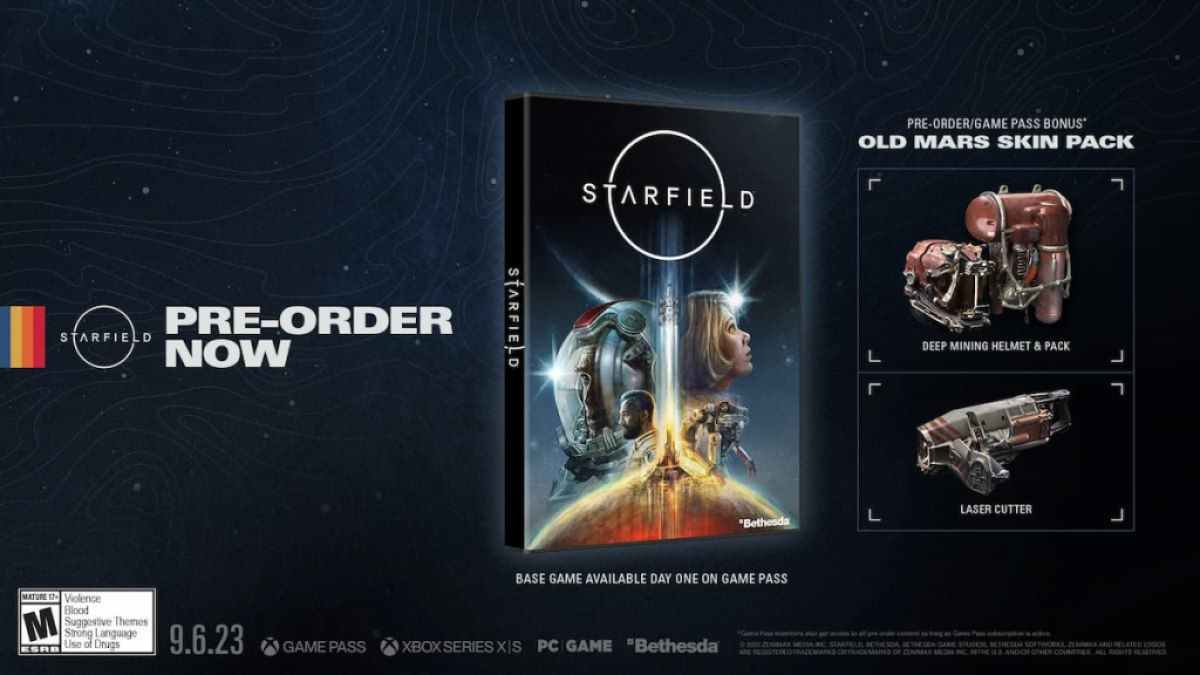 Considering Pre-Order bonuses, you won't have to worry about missing out on them. If you're paying for Gamepass, pre-order bonuses will automatically be given to you whether you upgrade your edition. If you aren't paying for Game Pass, you'll need to purchase either a Standard or Premium Edition of the game before release to get them.
Take a look at all the bonus rewards below:
Laser Cutter
Deep Mining Helmet
Deep Mining Pack
Related: Starfield Direct Complete Breakdown
Whether you purchase an upgraded game edition is entirely up to you. Still, in my opinion, the best way to get all the above for the best deal would be to ensure you have a Game Pass Membership and get the Premium Upgrade of the game.
This will cost you $45-$50 at the most, compared to an almost $100 cost for the Premium Edition (about half the amount). However, if you aren't interested in a few extra cosmetics and five early days of access, I'm sure you'd still appreciate the game just in its Standard Edition for $69.99 with pre-order bonuses. Either way, you'll have a blast!
Looking for more Pro Game Guides Starfield content? Check out our guides on Will Starfield have multiplayer or co-op, or Will Starfield run better than 30 FPS? Answered.